Rosanna Liuski - Page 3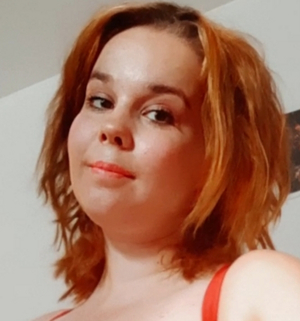 Rosanna Liuski has been passionate about theatre for the past decade. As an actor her biggest achievements have been in Finnish National theatre's Rambo (Elina Kilkku, 2015) and also in Culture House Martinus' SKAM premiere (Tiina Brännare, 2020) where she played the lead, Eva.
As a reviewer she always looks for the deeper meanings in the performances, either psychologically, politically or philosophically. She states that "theatre is for entertainment, a moment for escape, but most importantly for growth; an imaginative pathway to understand the world."
Her goal is to become a director and currently she is studying physiotherapy in Helsinki, keen about psychophysiology.
She has been on Broadwayworld since Autumn 2018.
If you want Rosanna Liuski to review your show, any kind from hobbyist to professionals contact her: liuski.broadwayworldfinland@gmail.com
MOST POPULAR ARTICLES
LAST 30 DAYS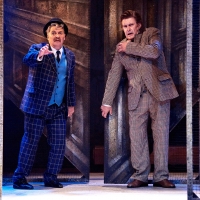 BWW Finland Review: HOUND OF THE BASKERVILLE at HKT makes us laugh till the curtain closes — literally!
Posted: Sep. 25, 2021


UA TALKS X Kansallisteatteri: The Future of the Stage - an Art Discussion
Posted: Oct. 5, 2021


BWW haastattelu: Ehkä tärkeintä on lopulta nopea ja tarkka rytmi - ja 3 muuta vastausta ohjaamisesta Sakari Hokkaselta
Posted: Sep. 25, 2021


Arvio ja haastettelu: window clo­sed. sad, big cri­sis, i want to dance. plea­se let me in
Posted: Oct. 15, 2021


LAST 365 DAYS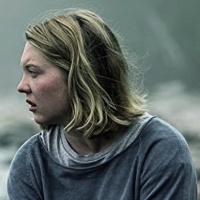 BWW Review: FIRST EPISODE OF BAD APPLES (MÄDÄT OMENAT) BARELY WORKS AND HERE'S WHY
Posted: May. 12, 2021


BWW Finland: TIM MINCHIN of MATILDA THE MUSICAL PRAISES FINLAND'S 'REVOLTING CHILDREN', See the Music Video!
Posted: Apr. 15, 2021


BWW Finland Review and Analysis: AND THEN THERE WERE NONE by AGATHA CHRISTIE at Tampere Theatre
Posted: Oct. 31, 2020


Top-Class Comedy at Kouvola: TÄMÄ ON RYÖSTÖ, BWW Review
Posted: Oct. 29, 2020


BWW Review: NSFW IS ABSORBING INSPITE OF ITS MINIMALISM at Koko Theater
Posted: Mar. 4, 2021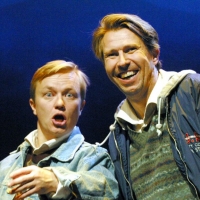 BWW INTERVIEW: HOW TO DIRECT AND ACT COMEDY, Mika Nuojua
Posted: Jan. 13, 2021


BWW Arvio: Ihmiset pakenevat toksisuutta Marsiin, kuin menneisyyden munkit luostareihin, TOKSINEN KABAREE
Posted: Mar. 30, 2021


BWW Review: SPAMALOT, FINLAND at Tornava's Summer Theater

August 11, 2019

Spamalot at Tornava's Summer Theater is full of physical comedy, keen actors and glee on a cool set design!
---
BWW Review: MURDER ON THE ORIENT EXPRESS at Suomenlinna

July 8, 2019

Murder on the Orient Express is a performance filled with excitement, colorful characters and plot that opens up to the audience bit by bit, just at right times. The performance doesn't leave you could though Suomenlinna could, but surely gets you on an emotional ride if you are just willing to take the train.
---
BWW Review: FREAKY FRIDAY Musical Hits Samppalinna's Summer Theater, a Scandinavian Premiere!

July 6, 2019

Mother and daughter swapping bodies. To me it reminds of the movie filmed in 2003, starred by Lindsay Lohan and Jamie Lee Curtis, which was my only reference to the title. Fortunately, from the show's program I was able to read more of its history and was surprised: it's based on a book published in 1972 and has been made into several films and now just a few years back into a musical! (The reasons why the mother and daughter switch places varies quite much depending on the version, so don't except a Chinese restaurant and fortune cookies on this one!)
---
BWW Review: ROSVOT (ROBBERS) Echoes at Taabori and Stays Resonating in Your Mind and Emotions

July 1, 2019

A small moment of silence and a giving of a rhythm and the music starts to bang at Taabori: the huge ensemble and all of the actors gather up in front of us, mouths from the biggest to the smallest ones opening up widely as they sing the Joutomiehia Useless men -song.
---
Arvio: ROSVOT kajahtaa Taaborilla ja jaa resonoimaan mieleen ja tunteisiin

July 1, 2019

Kaikinpuolin Rosvot on kesan 2019 teatteri- ja musiikkitapaus, taynna taidokkaita tekijoita, mika ehdottomasti kannattaa kokea!
---
Review: TURKKA DIES has its moments, but lacks focus
June 8, 2019
---
Review and Photos: FOMO by Ryhmisnuoret, the Youth of The Group Theatre

June 2, 2019

All in all, FOMO was a great show and the actors' work in this was anything but lazy. The storyline focuses on the variance of the happenings of the life of the youth that actually deepening into any of them intensively, which is a good choise. The Youth of the Group theatre enjoy being on a stage without a doubt, and so they're enjoyable to watch too!
---
Review and Photos: VILJA ANDAS at The Swedish Theatre Of Helsinki

May 29, 2019

All in all Vilja Andas is an informative performance that speaks on important topics, for example how ill must someone be mentally before they are valid to get help? The music fits well to the way of the storytelling. The songs are highly enjoyable and the scenes are touching at their best.
---
SKENE, a musical theatre school for youth: interview with Jermo Grudstrom and Anna Paivaniemi

May 22, 2019

Skene is a musical theatre school for youngsters and teenagers. Its founders are Marco Bjurstrom and Sinikka Sokka: in 2006 they realised there's hardly any chances for youth to study and do musical theatre. Now there is and this year's show The Addams Family was directed by Jermo Grudstrom, whom I got to interview after the premiere 15.5. He's also continuing next year as a director and acting coach in the group. With us sat also Anna Paivaniemi, who is a student but also works as a dance captain in the group.
---
Review: KILARI - a tale about falling apart at the Finnish National Theatre

May 23, 2019

Kilari is a Amanda Palo's self-written monologue about her life, which deals with sexual violence and mental health issues that result from that.
---
Review: THE PLAY THAT GOES WRONG Goes Finely Right at Turku City Theatre

April 11, 2019

Things fall of, stage men and women hustle on the stage that's not even ready yet. The play had a good intro with the giggly, proud 'director' Teemu Aromaa. He also made a cameo role as the detective in the play they performed to us.
---
HOMO! SLAVA! MUSTA SAARA! PIECES FROM THE MUSICAL TRILOGY OF SAISIO AND TUURNA at The Finnish National Theatre
April 2, 2019
---
Review and Photos: HAMLET reflects and breathes without an effort at the Turku City Theatre

March 15, 2019

Westerberg knows how to fill space and time just at the right time so that nothing leaves hanging. In big scenes (the golfing-scene) as in small details (Hamlet and their friends are hearing something and Hamlet turns around in a full circle, his friends just in a half one).
---
Review and Photos: The Loud and Distinctive CHERRY ORCHARD at the Helsinki City Theatre

March 8, 2019

The Cherry Orchard at the Helsinki City theatre is distinctive and loud in various ways. The madame is so perky, coming to the surroundings of her traumas, yet she doesn't want to deal with the things that haunt her. Only when the future is glaring at the horizon she runs inside, becoming like a stone at the feet of things not processed.
---
Review: MAKING OF LEA at KOM-theatre

February 26, 2019

Text and directing Juha Hurme. Set Design Matti Rasi, Costume Design Anne Kotola, Make-Up Leila Makynen, Lighting Design Tomi Suovankoski, Sound Design Jani Rapo, Music Petra Poutanen-Hurme. On Stage Paavo Kinnunen, Jarkko Lahti, Vilma Melasniemi, Sara Melleri, Juho Milonoff ja Eeva Soivio.
---
Review: HARRIET at the Group Theatre

February 15, 2019

The beginning is beautifully harmonious: there is white, black and light yellow in tender different shades. White in clothes and the walls, black in boots and in the decorations of the piano. The candles beam yellow light in which everything basks.
---
Lauri Maijala: MEANINGFUL THEATRE ARISES FROM ARTISTS' OWN THEMES AND TOPICS, a BroadwayWorld Finland interview

February 10, 2019

Lauri Maijala is currently directing Chekhov's classic at the Helsinki City Theatre, The Cherry Orchard (Kirsikkatarha), which is premiering 26 of February. Lauri is undoubtedly a very keen and intelligent in terms of theatre and life itself. The world needs more individual thinkers who are ready to tell the truth they see-- whether in theatre or outside of it.
---
Review and analysis: CHEKHOV'S THREE SISTERS at the Finnish National Theatre

January 26, 2019

Projections. Massive set designs. Intensive acting. Symbolism. Paavo Westerberg's Three Sisters at the Finnish National theatre is extremely ambitious, a little crazy and might be too much for people with sensory processing sensitivity (SPS).
---
Heartwarming interview with a legendary duo: Seela Sella and Esko Roine, starring in Love Letters at Tampere's theatre

January 23, 2019

Love Letters will have its premiere on 29.1. at the Tampere's theatre. I had the honor to meet the charismatic acting duo Seela Sella and Esko Roine! How was the theatre school of 1950-60s different from the theatre academy of nowadays, can anyone become a fairly good actor like Grotowski claims and have their lives gone the way they've planned out?
---
Youth on Stage: CRAZY FOR YOU at Culturehouse Martinus, Review
January 19, 2019
---