Kathryn Kitt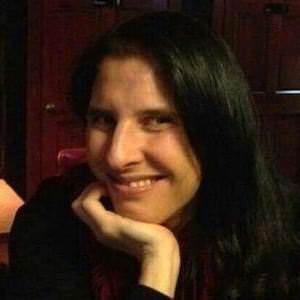 Kathryn Kitt is a Classically Trained Lyric Soprano who is comfortable singing different types of genres. She has a BA in music from Bennington College and an MFA in Opera from Suny-Purchase. She has performed in the Aspen Music Center, Tanglewood Music Center, Lake George Opera Festival and The Little Orchestra Society. She also has performed in a great many local theatres including The Armonk Players, Clocktower Players and recently Curtain Call in Stamford, CT. Kathryn also sings at Temples and Churches in which she gets to explore very demanding, yet fulfilling repertoire as well. Kathryn writes interviews for BroadwayWorld.com, CenterontheAisle.com and Theaterpizzazz.com. Kathryn is a proud member of AmericanTheatreCritics.org (ATCA). Kathryn resides in Bedford, NY with her three children, Andrew, John and Madeleine who have also been "bitten" by the music/theatre bug. Contact: Kathrynkittdiva@gmail.com.
MOST POPULAR ARTICLES
LAST 30 DAYS
LAST 365 DAYS
BWW Review: THE BODYGUARD: THE MUSICAL at White Plains Performing Arts Center

April 29, 2019

While the 'Avengers, Endgame' movie is breaking records and bedazzling audiences with superhuman fireworks at the local movie theaters, another impressive pyrotechnic feat is taking place. White Plains Performing Arts Center is currently presenting 'The Bodyguard, the Musical' in a limited engagement. With the Whitney Houston catalog at its disposal, this show blows the roof off the theatre with vocal special effects rivaling the power of any Marvel hero.
---
BWW Review: NEWSIES At Westchester Broadway Theatre

April 8, 2019

There is a joyful feeling in the air at Westchester Broadway Theatre's production of "Newsies." That's the only way to describe the euphoric energy one feels upon leaving the theatre.
---
BWW Review: ACCIDENTALLY BRAVE at DR2 THEATRE

April 4, 2019

'A crisis is a terrible thing to waste,' says Paul Rober, Stanford Economist. I doubt he had Maddie Corman in mind, but his statement certainly applies to her one woman show 'Accidentally Brave.' Written and performed by Ms. Corman, this story is something no one would ever want to experience. She doesn't waste a truly horrific crisis by any means!
---
BWW Review: PROOF at Hudson Stage Company

April 2, 2019

There are plays that win a multitude of awards back in the day and become the 'must see' event for the mainstream. It becomes the talk of the town and if you are lucky enough to get to see it, you are one of the fortunate and can proclaim bragging rights. 'Proof' by David Auburn is one those plays that lives up to the hype and eighteen years later, still is riveting and thought-provoking.
---
BWW Review: MENOPAUSE THE MUSICAL at Westchester Broadway Theatre

March 5, 2019

Many moons ago, my mother raved about a musical she experienced with a group of her closest gal friends. When she told me the title, 'Menopause, the Musical,' I burst out laughing. How could I relate to that concept and how would that constitute a good time at the theatre?
---
BWW Review: AIN'T MISBEHAVIN' at Westchester Broadway Theatre

February 6, 2019

Back in the early '80s, when artists like Madonna, Prince, and Michael Jackson were all the rage, I was burning through my cassette tape of a musical that my father suggested I give a listen. It was a musical conceived in 1978 called 'Ain't Misbehavin.'
---
BWW Review: THE OTHER JOSH COHEN at Westside Theater/Downstairs

November 15, 2018

Not too often does an evening in the theatre take me back to the days of NYMF (New York Music Festival), when my brother Tom Kitt and his college friend/lyricist Brian Yorkey workshopped a little show with a small band called Feeling Electric into a fully-realized musical with tremendous heart.
---
BWW Review: THE EVOLUTION OF MANN at The Cell

October 5, 2018

The Cell is a unique gallery space used to present new shows. A current charmer is the New York premiere of The Evolution of Mann, with music by Drama Desk Nominee Douglas J. Cohen (Children's Letters to God, The Opposite of Sex) and book by Dan Elish (13, the Musical) and based on Mr. Elish's novel, Nine Lives.
---
BWW Review: Yeston/Kopit's PHANTOM at Westchester Broadway Theatre

September 25, 2018

I may be the only serious Broadway fan who has not seen Andrew Lloyd Weber's version of Phantom of the Opera, so I went into Westchester Broadway Theatre's Revival of Maury YestonArthur Kopit's Phantom with a completely open mind.
---
BWW Review: 'ANYTHING GOES!' at Westchester Broadway Theatre

July 31, 2018

Anything Goes,' the crowd pleasing 1930's musical composed by Cole Porter, is back at Westchester Broadway Theatre with gusto! (Westchester Broadway Theatre's 206th performance!)
---
BWW Review: SISTER ACT 'Takes you to Heaven' at Westchester Broadway Theatre

April 24, 2018

I never saw Sister Act, the Musical when it was on Broadway, but now this is my second Westchester go round with this musical. It certainly makes sense for Westchester Broadway Theatre especially to mount it since it gives a unified group of nuns the chance to belt and let their habits down to a 60's themed score.
---
BWW Review: A CHORUS LINE at Westchester Broadway Theatre

January 29, 2018

Sometimes all you really need is 'The Music and the Mirror' to convey the message of artistry and technique.
---
BWW Review: GHOST THE MUSICAL at White Plains Performing Arts Center

October 20, 2017

When Ghost the movie premiered in 1990, it became an instant sensation. The combination of romance, comedy and fantasy made for a movie going experience that men and women could relate to. Everyone wanted Demi Moore's haircut, pottery classes and the song Unchained Melody performed at proms and weddings.
---
BWW Review: ANNIE GET YOUR GUN at Westchester Broadway Theatre

October 2, 2017

What a treat to be in the audience at Westchester Broadway Theatre's new production of Annie Get Your Gun, written and composed by Irving Berlin.
---
BWW Review: ANNIE 'Shines' at Westchester Broadway Theatre

July 11, 2017

Girls and women of all ages (including this writer) filled the seats at Westchester Broadway Theatre's current production of Annie, one of the longest running shows in Broadway History.
---
BWW Review: DR. JEKYLL AND MR. HYDE at Elmwood Playhouse

February 10, 2017

Dr. Jekyll and Mr. Hyde at the Elmwood Playhouse, directed effortlessly by Debra Lee Faiella gave the adapted story by Jeffrey Hatcher, a schizophrenic spin on the classic story by Robert Louis Stevenson.
---
BWW Interview: Joanna Gleason: FROM CAMPFIRE TO CABARET at The Performing Arts Center, Purchase College

February 1, 2017

Watch barriers between disciples dissolve as Tony award winning actress Joanna Gleason leads students from Purchase College's dance, theatre, jazz, and opera programs on the journey from "campfire to cabaret," drawing out personal narratives via a mix of intimate discussion, interactive demonstration, and hands-on workshops.
---
BWW Review: SISTER ACT is Heavenly at White Plains Performing Arts Center

December 29, 2016

Sister Act at White Plains Performing Arts Center literally blew the roof off the City Center and did not let go!
---
BWW Review: CHRISTMAS INN at Westchester Broadway Theatre

December 14, 2016

Westchester Broadway Theatre opened with their Christmas Show, Christmas Inn last week to highlight the Holiday Season.
---
BWW Review: YOU WILL REMEMBER ME at Hudson Stage Company

October 26, 2016

It is a story that, sadly, continues to be written and experienced. A family affected by debilitating illness.
---