Review: THE OTHER JOSH COHEN at Westside Theater/Downstairs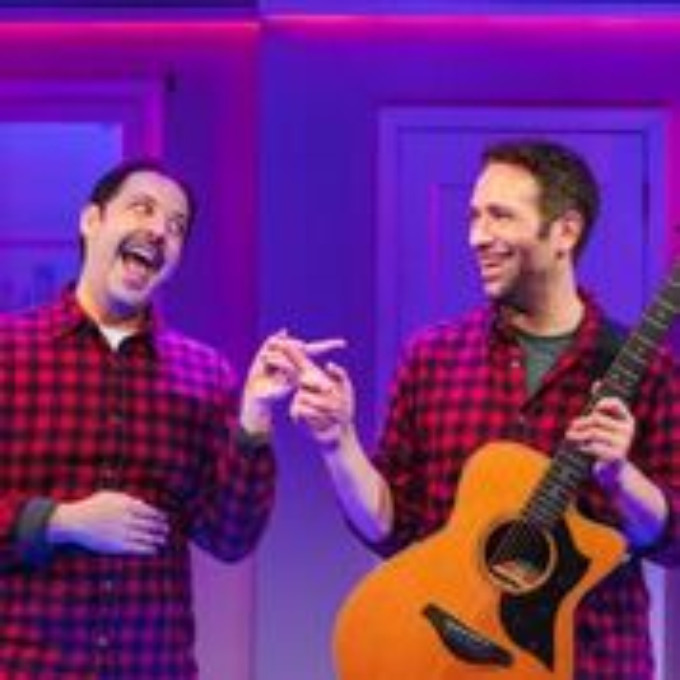 Not too often does an evening in the theatre take me back to the days of NYMF (New York Music Festival), when my brother Tom Kitt and his college friend/lyricist Brian Yorkey workshopped a little show with a small band called Feeling Electric into a fully-realized musical with tremendous heart. But I was one-hundred percent back there last Saturday when I took in a The Other Josh Cohen, a small-scale musical with an onstage band played by the actors on stage.
From the moment David Rossmer as Narrator Josh opens the show playing Josh Cohen in the Future, I knew that I was in for something unique. Like Next to Normal, which Feeling Electric eventually became, The Other Josh Cohen is a labor of love from the true friendship and life experiences of Steve Rosen and David Rossmer.
The musical is a 90-minute arc of Josh Cohen's trials and tribulations as he travels from the robbery of his apartment to finding love before Valentine's Day. Through the comical and touching interactions Josh has with cast members on stage who play literally "A Bunch of People"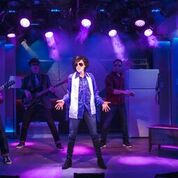 and "A Bunch of Other People," it's impossible not to root for Josh Cohen's success and happiness.
The score, written by Mr. Rossmer and Mr. Rosen, contains some very clever lyrics and catchy melodies. Having all the actors double up on instruments makes it even better. There is fully realized character work in the ensemble, who inhabit their roles with pure authenticity. They were all so impressive I must mention them individually - Kate Wetherhead, Louis Tucci, Hannah Elless, Luke Darnell and Elizabeth Nestlerode. All of them sang with power and played their instruments quite proficiently.
What made this show fun for even people who do not like musical theatre on a regular basis, was having Neil Diamond become the muse of the story. References to his catalog and vocal stylings are a recurring theme and give the show plenty of laugh-out-loud moments. The show is fun, lively and kept a smile on my face the whole time. My only complaint was that some of the songs could have been more varied--and there's no real 11:00 powerful anthem. However, maybe not all musicals need that to make a mark.
The production values and staging by theater veteran Hunter Forest were fluid. Lighting design Jeff Croiter did a great job of focusing the audience's attention. Orchestrations by Dan Lipton and David Rossmer gave the songs full bodied harmonies and encouraged audience members to clap along. The costume design by Nicole Moody captured the personalities of the characters -- quite impressive given that they were playing people in many stages of life.
The Other Josh Cohen is only a four month limited run, but I truly hope it has a life beyond. This is quite an undertaking and deserves to be seen and experienced. I highly recommend making the trip to The Westside Theatre for a remarkable night of theatre you will keep in your heart long after the lights go down-just like Feeling Electric did to me back at the New York Music Festival all those years ago.
THE OTHER Josh Cohen
Westside Theatre Downstairs
407 West 43rd Street
New York, NY 10036
Performances will begin October 26 ahead of a November 12 opening. The run will continue through February 24, 2019.