Drew Eberhard - Page



Drew Eberhard is a very busy in the theatre and out of the theater world. Drew works full time as Hair Dresser and Makeup Artist. In the theater world, Drew is an accomplished actor, singer, dancer, choreographer, producer, hair/makeup artist, and director. He was featured on the local BAYNEWS9 tv news outlet for his Hair and Makeup design for Carrollwood Players Theatre's version of Jekyll &Hyde. He has been seen on and offstage in the Tampa-Bay area at The Straz Center, and Regional Dinner Theatres such as The ShowPalace. He's very excited to be directing the Tampa Premiere Production of The Jungle Book the Musical and being the first theatre in the United States to produce this production this Spring at Carrollwood Players Theatre. He earned his Bachelors of Science in Theatre with a concentration in Hair and Makeup Design & Choreography from Ball State University in Muncie, IN. Currently he serves on the Board of Trustees/Artistic Council at Carrollwood Players Theatre. He also is the Artistic Director of VIvid Theatre Productions Tampa Bay's newest Theatre Company. He believes Theatre is when like-minded individuals come together to make art, we truly create something honest, sincere, and thought-provoking. Through this and every aspect we allow our audiences to be not only engaged, but also immersed in the true magic and art form of theatre. With this we can truly experience every facet of the Human Condition.



MOST POPULAR ARTICLES
LAST 30 DAYS
LAST 365 DAYS
BWW Review: NEWSIES at The Straz Center
Posted: Jul. 8, 2019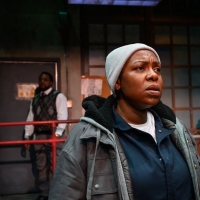 BWW Review: TAMPA BAY PREMIERE PROVES TO BE A HARD HITTING EXPOSE ON LIFE IN THE WORKPLACE WITH SKELETON CREW at American Stage
Posted: Feb. 17, 2020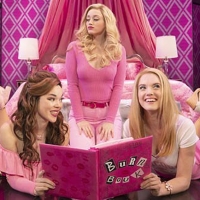 BWW Review: MEAN GIRLS?Explodes With Power, Sass, And Class And Proves There's More Than Fashion In Girl World At Straz Center
Posted: Feb. 19, 2020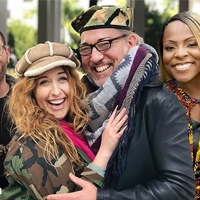 BWW Review: BKLYN Is A Poignant Look Into The Past, And A Retrospective Look Forward at Spanish Lyric Theatre
Posted: Feb. 8, 2020


BWW Review: A GOTHIC, SPOOKY, AND MIND-BENDING SEASON OPENER WITH ?THE TURN OF THE SCREW? at freeFall Theatre
Posted: Sep. 30, 2019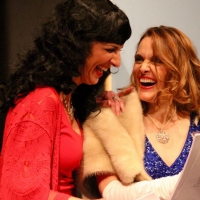 BWW Review: AUNTIE MAME SENDS AN ODE TO CLASSICS, PROVES TO BE A BUMPY BUT NONETHELESS ENTERTAINING ROMP at CARROLLWOOD PLAYERS THEATRE
Posted: Jan. 20, 2020


BWW Previews: BKLYN THE MUSICAL OPENS FEBRUARY 7, 2020 AND WELCOMES ORIGINAL BROADWAY CAST MEMBER EDEN ESPINOSA at Spanish Lyric Theatre
Posted: Jan. 22, 2020


BWW Review: Like An Old Vinyl Record, Or A Jukebox; There Is Something For Everyone With SHOUT:THE MOD MUSICAL at Straz Center For The Performing Arts

March 7, 2020

Whether you grew up in the 1960s, an adult in the 1960s, or a child of any decade after; you have probably heard most of the music that was popular in yesteryear. Whether you grew up listening to the songs in the car, on the radio, or raced home to catch your favorite TV personality singing on TV, the songs probably bring up fond memories. Every once in a while a musical comes along that makes you a?oeForget all your troublesa??.a?? and take a break from reality. The five incredible women making up the company of Shout: the MOD Musical on stage at the Straz Center Jaeb Theatre have done just that. They have taken songs from yesteryear and brought them into our atmosphere in a groovy and relevant way, and the cast did so with gusto, grace and poise. Director Alison Burns put together a tight knight cast and a toe-tapping band, that had the audiences dancing in their seats shortly after the first number. The big thing on Broadway currently is the a?oeJukebox Musicala?? with musicals such as Ain't Too Proud: Life and Times of the Temptationsa??, TINA: The Tina Turner Musical, and the upcoming MJ: The Musical chronicling the life and greatest hits of Michael Jackson. With this and more being a huge hit on Broadway and Tours across the globe, it gave the STRAZ an opportunity to tap into the market and bring the a?oeJukebox Musicala?? Bayside and allow us to experience all that reminiscing has to offer.
---
BWW Review: SHOTS OF WHISKEY, AND HARD LESSONS LINGER ON THE PALATE IN THIS HUMOROUS BUT INSIGHTFUL GHOST STORY WITH LONE STAR SPIRITS at FreeFall Theatre

March 2, 2020

Imagine for a minute going home... moving away, and coming back to the town you once knew. The town you grew up in, fell in and out of love, and yet something still calls you back home. This ideal and the centralized themes that lessons from our past will continue to haunt our futures is the heart of the story found deep within the roots of Josh Tobiessen's Lone Star Spirits on stage at freeFall Theatre after its transfer from the Hippodrome in Gainsville. Josh Tobiessen's script is smart, edgy and full of laughs and is a thrilling comedy keeping you tuned in from the first beer to the last shot of whiskey. Director Stephanie Lynge and the entire producing team at the Hippodrome have put together a top notch show that is so fine-tuned you feel just as much a part of this small town as the characters at its center. Something very intriguing about this story is the dialogue and the flow in which its delivered. I think Director Stephanie Lynge said it best in her Director's Notes by saying, 'When you read the script, you can hear the pattern of the dialogue and how it trips along, builds to a joke, and then tops it again with another. And each individual character has their own voice, even in the writing. You can hear the dry humor of Jessica and the stumbling nature of Walter just from reading off the page. A truly gifted comedic writer like Mr. Tobiessen is a gift to a director and the actors as well, guiding us into the world he has created.' This is just one very true testament of what makes this show great.
---
BWW Review: Family Matters, Matters Of The Heart, And Deep Southern Pride Extends No Matter How Far You May Go With MORNINGSIDE at Stageworks Theatre

February 23, 2020

Topher Payne's witty, smart, and sharply fine-tuned work Morningside gives an ingenious glimpse into the lives of eight women some friends, but mostly family. Grounded deep in Southern Pride, heartfelt lessons, and the idea that above all family is what matters most proves to be the heart of this side-splitting a?oemother of all baby showers.a?? In 2015 Topher Payne was interviewed for Backstage Magazine where he described his writing style by saying, a?oeIf you can make someone laugh, they listen. And they lean in and they want to hear more. And once you have that level of engagement, then you can start layering in a message that you want them to take away. You can do that in film. You can do that in a book. But the act of being in the same room with the storyteller is just fundamentally different. It lands differently.a?? The cast, crew and entire company making up the ensemble of Morningside should be exceptionally proud of the work that was shown onstage; for the a?oeMother of all Baby Showers,a?? turned out to be one of the finest displays of ensemble acting to come from one company of outstanding actresses. Everyone in the audience and the Tampa theatre community respectively didn't quite know but over the course of two-hours found this to not be the show they wanted but to be the show they needed.
---
BWW Review: MEAN GIRLS Explodes With Power, Sass, And Class And Proves There's More Than Fashion In Girl World At Straz Center

February 19, 2020

Anyone with connections to any form of Pop Culture within the last two decades is sure to have come into contact with the 2004 smash-hit Mean Girls the film of the same name, which was written by Tina Fey and Mark Waters. From the moment Queen-Bee Regina George portrayed in the film by Rachel McAdams terrorized North Shore High and victimized not only girls but boys alike Mean Girls earned its Cult-worthy status. With quotable lines such as, a?oeThat's so Fetch..a?? and a?oeOn Wednesdays We Wear Pinka??a?? and moments like Jingle Bell Rock, Tina Fey, and cast produced a Comedy-Hit that is still relevant two decades later. Now a full year and a half later Mean Girls which is still in residence at the August Wilson Theatre in New York City where the Broadway Cast has been continuously blowing the roof off of North Shore High since August of 2018, audiences all across the U.S. get to experience this relevant and outstanding cultural phenomenon.
---
BWW Previews: HILARIOUS LONE STAR SPIRITS COMES TO FREEFALL AFTER HIT HIPPODROME RUN at FreeFall Theatre

February 17, 2020

Marley (freeFall favorite Marissa Toogood) is back in her small Texas hometown for what she hopes to be an easy trip to deal with some family business. When she arrives at her estranged father's liquor store with her hipster fiancé, there is a collision between who she is and where she comes from. By the time Marley finally manages to reveal to her father the real reason for her visit, things are further complicated by the ghost of the bear-wrestling pioneer who used to live in the store. LONE STAR SPIRITS is a fast-paced comedy with hairpin turns that takes a hilarious and sympathetic look at family, spirituality, those who stay and those who leave, and the ghosts that haunt us either way.
---
BWW Review: TAMPA BAY PREMIERE PROVES TO BE A HARD HITTING EXPOSE ON LIFE IN THE WORKPLACE WITH SKELETON CREW at American Stage

February 17, 2020

The time is 2008, the place Detroit...this and more sets the stage for a hard hitting, knockout Tour de Force that chills you to the bone. Dominique Morisseau's Skeleton Crew is a searing, eye opening look into the workforce division between blue-collar and white-collar and what might happen when the division of power crosses the line. I think director L. Peter Callender sums it up best in his director's notes by saying, 'Dominique Morisseau's 'Detroit Project' plays: DETROIT '67, PARADISE BLUE, and SKELETON CREW, not unlike August Wilson's 'Century Cycle' or Shakespeare's History plays, offer a sharply focused, raw, sometimes harsh, always heart-wrenching, beautifully penned look at the rigors of survival when driven souls must make high stakes, life or death choices. Dreams, hope, despair, mystery and secrets all fill the hearts and minds of her characters in the poetic and humorous Skeleton Crew.' The tight knit ensemble of four of the finest actors to hit the stage in some time do Morisseau's words justice and do so with gusto. From the moment the music is heard, to the first words spoke you are gripping on every breathtaking moment in this top-notch performance, that left you winded and exaspirated in all the best ways possible. The chill left down my spine from this show still lingers even days later.
---
BWW Review: BKLYN Is A Poignant Look Into The Past, And A Retrospective Look Forward at Spanish Lyric Theatre

February 8, 2020

Like an ode that harkens back to the great a?oeAlma Mater'sa?? of yesteryear one truth rings out loud above them all, and that is a?oelove an acceptance above all.a?? Love what you have and work with what you got, and make your best in the world no matter what life throws your way. This and more is the centralized theme surrounding the story of the not-much done and surprisingly overlooked busking type musical BKLYN which took center stage at the HCC Ybor Campus Friday night. SLT or more formally known as Spanish Lyric Theatre pulls out all the stops in this Tour de Force which is aptly carried in the hands of five amazing performers and aptly dealt from the hands of his appropriately penned a?oeStory-tellera?? hands Derek Baxter, and all involved should be commended. Baxter has become a staple in the Tampa Bay Theatre scene with such visionary productions of Jekyll & Hyde, and Disney's The Little Mermaid. He does the same here with the no-nonsense, no-frills but completely captivating production of this musical which can be described as The Field of Dreams of Musical Theatre, where if you build it they will come! Going back to pulling out all the stops, SLT even invited Broadway Star and the Original Brooklyn from the Broadway production Eden Espinosa to opening night. After listening to Eden last night speak about how emotionally moved she was from this performance, I knew SLT had a Golden Ticket with BKLYN.
---
BWW Previews: BKLYN THE MUSICAL OPENS FEBRUARY 7, 2020 AND WELCOMES ORIGINAL BROADWAY CAST MEMBER EDEN ESPINOSA at Spanish Lyric Theatre

January 22, 2020

A special VIP event on February 7, will be held at 7pm at the HCC Mainstage Theatre prior to the Tampa debut of Brooklyn, the Musical. After the show, Miss Espinosa will share her thoughts on the production during a talkback. Then on February 8, Miss Espinosa will conduct a master class from 9am-12 pm also at HCC. This intimate experience will allow 14 performers to sing a song of their choice and receive individualized feedback from Miss Espinosa. Observer tickets are also available for purchase. Observers will be able to watch the entire session, as well as participate in the Q & A.
---
BWW Review: A ROCKING & ROLLING DARING JOURNEY OF FAITH WITH MARIE AND ROSETTA at FreeFall Theatre

January 20, 2020

The time is 1946, the place a showroom in a modest funeral home. Let me reitterate; the time is 1946, a time where Racism is alive and well. 2 actresses take the stage and for the next 95 uninterrupted minutes we are strapped in for a ride unlike any other through faith, Gospel, love, family, and coming to grips with who you are, 1946 feels a lot like today in a show so resonating and moving if you blinked you'd miss everything. A modest funeral home amongst the casket sits an upright piano, a guitar case, an amplifier, a podium adorned with sheet music and numerous suitcases with clothes strewn about. This sets the scene for the pivotal and moving story laid before us. Eric Davis Artistic Director of freeFall in his opening curtain speech informed the audience that an immediate replacement was needed for the role of Rosetta Tharpe and within 4 rehearsals the replacement took the stage in front of a sold-out crowd on opening night. Now in times like these you sit and wonder about the forthcoming endeavor, but all worry subsided when the ladies playing Rosetta Tharpe and Marie Knight graced us with their presence and incapsulating beautiful vocals that rendered the room speechless with every note.
---
BWW Review: AUNTIE MAME SENDS AN ODE TO CLASSICS, PROVES TO BE A BUMPY BUT NONETHELESS ENTERTAINING ROMP at CARROLLWOOD PLAYERS THEATRE

January 20, 2020

Auntie Mame not to be confused with Mame the popular musical version tells the story of the life of Mame Dennis and her orphaned nephew Patrick over the course of 18 years of time. Mame Dennis a swinging and very progressive woman with a zest/zeal for the finer things in life is left to be the guardian of her late brothers young boy. Teaching the boy about the finer things in life and a laundry list of new vocabulary Mame leaves nothing to the imagination for this young boy to be brought up in a world unlike that of which he's known. The script by Jerome Lawrence and Robert E. Lee is based on the novel by Patrick Dennis; which lends itself to some funny, touching, and endearing moments.
---
BWW Review: Stellar Cast and A Flying Magic Carpet Enchant With Disney's ALADDIN At David A. Straz, Jr. Center For Performing Arts

December 21, 2019

From a Kabuki drop and into the world of Agrabah the audience Friday night was completely swept up in a glamorous spectacle that continued throughout the evening. From moving set pieces, a flying carpet, and stunning costumes all the stops were pulled out for this production. Not one minute of this high flying production allowed for the audience to be underwhelmed. The choreography was perfectly in sync, and the voices matched and blended so seamlessly, it was hard to catch your breath from all the jaw dropping performances laid before you, as this cast truly like a well-oiled machine left everything on the stage.
---
BWW Review: FLUID EXPRESSIONS' "SINGLE BLACK FEMALE" TAKES A MICROSCOPIC BUT FUNNY LOOK INTO THE LIVES OF SINGLE WOMEN at Stageworks Theatre

December 8, 2019

3 tapestry panels, of multi-color and tribal patterns adorn the backdrop of a minimalized set surrounding the story of two women of color in their 30's. The women subliminally named SBF 1 and SBF 2 enter the space and like a conversation over Friday night cocktails with friends the show commences. A 90 minute riff on Modern Pop culture references touches on several decades in the young women's lives. The 19 century Modern woman in the 1970's, 80's, and 90's are described through comedic and sometimes endearing vignettes. Fluid Expressions a newer Theatrical Company in the Tampa Bay area who's missions is, a?oeArt for the conscious mind,a?? chose Lisa B. Thompson's script for their season opener, and through solid performances by the two women, the audience enjoyed their evening.
---
BWW Review: SILENT SKY at American Stage A Cosmic And Timeless Love Story, Where Powerful Women Take A Stance

December 2, 2019

An old fashioned hearing aid and a strong willed woman at its helm with dreams as big as the universe she wishes to discover is one of many centralized themes presented in this brilliant staging of Lauren Gunderson's Silent Sky at American Stage Theatre. At the center of the stage two desk faced by numerous books on shelves in a workspace for women at Harvard University, where women are paid a mere .25 cents on the hour to a?oecomputea?? and manually log the patterns of stars in the galaxy given on glass plates by their male counterparts. At this point in Harvard's history women were not allowed to work alongside the men no matter their prior education or status. Men had their place, and women had theirs and men liked to make sure the women knew their place in the hierarchy. It was one women's dream to be credited amongst the likes of men in the Astrology department, and through sheer will power she set out to prove just that.
---
BWW Review: BAROQUE CAROLS, AND HUNGER FOR THE CROWN, IS THE ORIGIN STORY OF CHRISTMASES OF YESTERYEAR IN THE LION IN WINTER at FreeFall Theatre

November 25, 2019

Upon entering the space the audience is immediately surrounded by the dwellings of a castle. The beautiful set design by Tom Hansen lent itself well to this harkened tale of Christmas in England. Henry II, King of England and his ward Alais are seen talking about their love and the King donning a Blood Red Crown that has been exquisitely crafted to the finest detail. Soon we meet the three sons of King Henry, Richard Lionheart, John and Geoffrey. All three are bastards in the eyes of King Henry and all three feel their stake at the Crown is higher, and more deserving than the others. Whether written into the script or a Directors choice, the use of Christmas carols, both modern and Baroque was a nice touch and lent itself well to the story and made scene changes seamless. A nice touch from the set design was having the pieces of the King's table fly in from up above and added nicely to the set. The texture of having the candles on every inch of the set, gave the castle a warm feeling and made it also feel very elegant and regal.
---
BWW Review: A GOTHIC, SPOOKY, AND MIND-BENDING SEASON OPENER WITH "THE TURN OF THE SCREW" at freeFall Theatre

September 30, 2019

Gothic, Spooky, and down right Mind-Bending are just three words used to describe the deeply affecting, and resonating performance during freeFall Theatre's enigmatic opening to their 19/20 Season a?oeGhostlight.a?? Upon entering the theatre the audience is immediately incapsulated in a world of Gothic Noir. Like something bursting out of a?oeMidnight in the Garden of Good and Evila?? and blended well with real water, the stage was set and the mood was placed for an eerie and beautiful trip. Over the next enthralling 75 minutes two actors of supreme grandiose proportions took the audience on an unforgettable trip across the pond to Essex, and the opening night audience in mere sell out lingered on every word. Even a chill in the air lent itself to the spooky good time set before us. A true tour-de-force helmed exceptionally well by Director Timothy Saunders, two characters simply named a?oeMana?? and a?oeWomana?? took our breath away and left a chill down our spine that still resonates with me days later.
---
BWW Review: METEOR SHOWER A PUNNY OPENING OR A NEAR COSMIC UPSET at JOBSITE THEATRE

September 17, 2019

There's always onea??one slight chance of a failed attempt at a good thing. Like the end of a show that has been so climactic up and down, left and right, that binging the entire season in one sitting is a no brainer. Only to find that the ending you have been longing fora??the ending you've spent countless hours trying to reach is a mere upset, and for that the entire plight of sitting on the sofa or in the lazy boy connecting with the characters seems like time you'll never get back.
---
BWW Review: CONSTELLATIONS: AN OUT OF THIS WORLD SUCKER PUNCH TO THE HEART at Jobsite Theater

July 15, 2019

Not very often does a piece of theatre come along that is truly cathartic, visceral and downright unnerving, but humbling as well. Summer Bohenenkamp's direction of Nick Payne's cathartic masterpiece Constellations does just that. The perfect closer to an unforgettable season at Jobsite Theater, the resident theatre company at the Shimberg Playhouse at the Straz Center. This show truly embraces everything Jobsite is about and in my honest opinion is the show of the Season! For a piece of work as visceral as this to unearth emotions deep inside and show a true honest take at the human emotion deeply resounded in a relationship, makes for an unwavering and unforgettable 85 minutes.
---
BWW Review: PETER AND THE STARCATCHER A Beloved Story Turned On Its Head At Aeon Life Theater At Aeon Life Theater

July 12, 2019

We all know the beloved classic story written by J. M Barrie that had us all wishing we could never grow up, and reaching to find a way, "second star to the right, and straight on till morning." What if however, there was a different side to the story? A story stripped of all the Disney magic and theatrics and left with a guttural, heartbreaking tale, of love, loss, and the unique idea that even when you don't want to grow up…we all have a way of doing so in the end.
---
BWW Review: THE LIGHTNING THIEF:THE PERCY JACKSON MUSICAL Soars Into Tampa at Straz Center

July 11, 2019

How does a book so grounded in popularity in Young-Adult fiction, that was then translated to a 2 film series, transition its magical storytelling to the stage? These and more are the questions I asked myself upon entering Morsani Hall Tuesday evening for the opening of The Lightning Thief: The Percy Jackson Musical. As a fan of the book series, and having seen the films a few times, I was skeptical at best. Upon finding my seats and purusing the program I found 10 actors making up the subsequent company of the show before me. Little did I know that each character minus Percy, would be doubling as several other characters throughout the night. At a talk-back immediatelty following the show, one actress said she had upwards of 21 costume changes throughout the show which can be an astounding feat. Having little knowledge of the music in the show I sat back and was ready to embrace the adventure. Usually I find myself listening to the Cast recordings prior to seeing shows, however with this one I wanted every surprise available to me.
---
BWW Review: NEWSIES at The Straz Center

July 8, 2019

Everyone knows the story, and or has seen the classic film starring a young Christian Bale. A group of boys left to live on the street, or find ways to scrounge up a little money to feed their parents, and their only source of notable income is to sell papers. With a money-hungry tyrant raising the cost of papers, the boys decide to go on strike to change the ways in which society is run and hopefully for once make it past, or above the fold to the front page of the paper! Change the headline, change society that is the scene set forth by Jack Kelly and the Newsies for this explosive Disney Musical that was a smash on Broadway, and that which has now taken Ferguson Hall at the Straz Center by storm and left the audiences singing and dancing all the way home, and for some even after the show has closed.
---
1