Drew Eberhard



Drew Eberhard is a very busy in the theatre and out of the theater world. Drew works full time as Hair Dresser and Makeup Artist. In the theater world, Drew is an accomplished actor, singer, dancer, choreographer, producer, hair/makeup artist, and director. He was featured on the local BAYNEWS9 tv news outlet for his Hair and Makeup design for Carrollwood Players Theatre's version of Jekyll &Hyde. He has been seen on and offstage in the Tampa-Bay area at The Straz Center, and Regional Dinner Theatres such as The ShowPalace. He's very excited to be directing the Tampa Premiere Production of The Jungle Book the Musical and being the first theatre in the United States to produce this production this Spring at Carrollwood Players Theatre. He earned his Bachelors of Science in Theatre with a concentration in Hair and Makeup Design & Choreography from Ball State University in Muncie, IN. Currently he serves on the Board of Trustees/Artistic Council at Carrollwood Players Theatre. He also is the Artistic Director of VIvid Theatre Productions Tampa Bay's newest Theatre Company. He believes Theatre is when like-minded individuals come together to make art, we truly create something honest, sincere, and thought-provoking. Through this and every aspect we allow our audiences to be not only engaged, but also immersed in the true magic and art form of theatre. With this we can truly experience every facet of the Human Condition.



MOST POPULAR ARTICLES
LAST 30 DAYS
BWW Review: A Visually Stunning THE BAND'S VISIT Makes a Stop at Straz Center For The Performing Arts
Posted: May. 6, 2022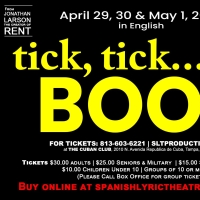 BWW Review: TICK,TICK...BOOM! Is as Powerful as Ever at Spanish Lyric Theatre/S.L.T. Productions
Posted: May. 1, 2022


BWW Review: FAMILY VALUES AND THE SUGAR RIDGE RAG at LAB Theater Project
Posted: May. 8, 2022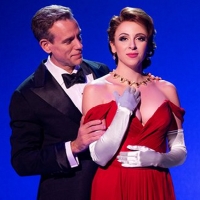 BWW Review: Dazzling PRETTY WOMAN THE MUSICAL Stops At Straz Center For The Performing Arts
Posted: May. 18, 2022


LAST 365 DAYS
BWW Review: SUMMER: THE DONNA SUMMER MUSICAL DAZZLES AND SPARKLES at Straz Center For Performing Arts
Posted: Jan. 12, 2022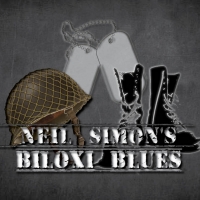 Open Auditions Announced For BILOXI BLUES at J Stage Theatre
Posted: Aug. 8, 2021


BWW Review: EVIL DEAD THE MUSICAL is a Camp-Filled Bloody Brilliant Masterpiece at StageWorks Theatre
Posted: Oct. 16, 2021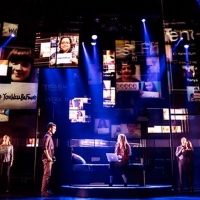 BWW Review: DEAR EVAN HANSEN RETURNS REFRESHED, RENEWED AND BETTER THAN EVER! at Straz Center For Performing Arts
Posted: Feb. 3, 2022


BWW Review: TITANIC THE MUSICAL Gets its Maiden Voyage at Carollwood Cultural Center
Posted: Mar. 19, 2022


BWW Review: THE PROM Sparkles and Shines at Straz Center For Performing Arts
Posted: Feb. 16, 2022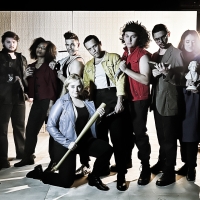 BWW Review: A CLOCKWORK ORANGE Takes Center Stage at Jobsite Theater
Posted: Mar. 4, 2022


BWW Review: Dazzling PRETTY WOMAN THE MUSICAL Stops At Straz Center For The Performing Arts

May 18, 2022

Anyone who has been immersed in "Pop Culture" over the last 30+ years has seen, heard, or knows every line and sequence of the 1990 Romantic Comedy Pretty Woman starring the iconic duo of Richard Gere and Julia Roberts. The film is about a down-and-out hooker in Los Angeles trying to make ends meet until she stumbles upon the suave, debonaire businessman Edward Lewis. Directed by Gary Marshall, the film itself was supposed to represent a cautionary tale of class and prostitution, however, the Budget was raised and what came forth was a Romantic Comedy that soon became the third-highest-grossing film of the 1990s. Despite receiving mixed reviews at the Box Office, the film earned Julia Roberts a Golden Globe for her portrayal of Vivian Ward, and a Nomination for Best Actress at the Academy Awards.
---
BWW Review: FAMILY VALUES AND THE SUGAR RIDGE RAG at LAB Theater Project

May 8, 2022

The Sugar Ridge Rag, a play by Philip Middleton Williams, premiered at LAB Theater Project in Tampa's Historic Ybor City on April 28, 2022. The story is a complex, yet simplistic study of the life of an average family in rural Ohio, and what lies at the depths of family values and the definition of true love. From the synopsis found on the Playbill; Pete and Dave Granger, age 17, are twin brothers in rural northwest Ohio in 1970. Dave enlists in the Army; Pete goes to Canada to pursue his career in music. Over the next five years, their lives are changed by the Vietnam War and the choices they made. Deb and Hal, their parents, are left to deal with the consequences of their actions and their future as a family.
---
BWW Review: A Visually Stunning THE BAND'S VISIT Makes a Stop at Straz Center For The Performing Arts

May 6, 2022

The Band's Visit is a musical with music and lyrics by David Yazbek and a book by Itamar Moses. The new musical opened at the Ethel Barrymore Theatre in 2017 following its off-Broadway premiere at the Atlantic Theatre in 2016. Winning Best Musical at the 72nd Annual Tony Awards, The Band's Visit became one of four musicals in Broadway's history to win what is considered "The Big Six" at the Tony's. Those six are Best Musical, Best Score, Best Book, Best Actor in a Musical, Best Actress in a Musical, and Best Direction of a Musical. The Broadway production was directed by David Cromer. After the closing of the Broadway production in 2019, The Band's Visit transferred to its First National Tour beginning with a stop in Providence, Rhode Island in June of 2019.
---
BWW Review: TICK,TICK...BOOM! Is as Powerful as Ever at Spanish Lyric Theatre/S.L.T. Productions

May 1, 2022

Over the course of the last 26 years somewhere along the line of learned history in the depths of musical theatre you have heard the name Jonathan Larson, synonymous with the 1996 Rock musical RENT that changed the face of musical theatre in its time. Boasting a rock score and groundbreaking storylines such as the rise of the AIDS epidemic sweeping the country, RENT was unlike anything in its conception. However, Jonathan Larson and his stamp on modern musical theatre came into fruition before RENT. Trying to establish himself in the live theatre arena since the early 1980s, Larson began performing his Semi-Autobiographical Rock Musical Tick, Tick...Boom! in the early 90's as a solo piece. Tragically Jonathan Larson passed away in 1996 of a rare heart condition before he was able to feel the immense magnitude of his fame.
---
BWW Review: The 80s Are Back! With FOOTLOOSE THE MUSICAL at American Stage

April 11, 2022

Over the years and throughout the History of the stage musical, certain shows come along and start as films before moving into an adaptation for the stage. Shows such as Grease, The Bodyguard, Ghost, and more recently Moulin Rouge, Beetlejuice, and Back to the Future. One thing is true to most if not all of these....they sell tickets! They bring out Audiences in abundance. Now some were musicals and have transferred to film such as Mamma Mia, In the Heights, Everybody's Talking About Jamie, and Chicago to name a few. After a two-year hiatus due to the Pandemic ridden climate we all have experienced with shut-downs and delays, the folks at American Stage finally took to the stage at Demens Landing on the St. Petersburg waterfront to present Footloose. Originally cast and set to open in 2020 opening weekend finally arrived with the American Stage Gala and the announcement of the 45th season. On a chilly Saturday evening, the stage was set, and excitement was buzzing as the crowd at Demens Landing was busting at the seams in anticipation for a rocking good time, filled with dancing and singing that we all know and love from the iconic film of the same name.
---
BWW Review: Breathing Fresh Air Into a Cult Classic with LITTLE SHOP OF HORRORS at Straz Center

April 9, 2022

Little Shop of Horrors is a horror comedy rock musical with somewhat of a cult following much like Hedwig & the Angry Inch, and Rocky Horror Show. Featuring music by Alan Menken and a book by Howard Ashman, the musical premiered off-off-Broadway in 1982, then moved off-Broadway to the Orpheum and enjoyed a five-year run. The musical is loosely based on the 1960s film. There are many known differences between the film and the musical which change the story. The musical does well at keeping up the darkly comic tone of the film but omits several different plot points. Skid Row is an area of Los Angeles officially known as Central City East, and the musical's setting is set in Skid Row New York. Seymour's mother is omitted from the musical and he is left an orphan under the care of Mushnik the flower shop owner. Orin Scrivello the sadistic dentist and overall villain of the story meets his maker so to speak at the hands of his own laughing gas, as opposed to being killed by dentist instruments like in the film. Orin's abusive relationship with Audrey is used as a platform for Seymour's need to kill him and to ultimately use the plant as means of disappearance.
---
BWW Review: Ken Ludwig's MURDER ON THE ORIENT EXPRESS at Stageworks Theatre

April 3, 2022

Murder on the Orient Express a stage adaptation of the Agatha Christie novel was written and adapted by Ken Ludwig and premiered in New Jersey in 2017. Based on the Christie novel that was first published in the United States in February 1934, and originally published under the name Murder on the Calais Coach. The twisted plot is full of a wild cast of characters. As Poirot puts it, "It was like a painting by Pablo Picasso." We open the play in Istanbul at the Tokatlian Hotel, as we meet Poirot we understand he is due in London in three days' time due to the delivery of a telegram, and he runs into his old friend Bouc. His friend then arranges a trip on the Orient Express which he is the owner, and the two climb aboard with Poirot hoping he makes it to London on schedule. Upon boarding the Orient Express one by one Poirot meets an oddity of characters much like boarding a train to Carnival. As the train departs the station amidst the snowy conditions like an onion we see the layers of each of the passengers peeled back one by one.
---
BWW Review: LADY DAY AT EMERSON'S BAR AND GRILL at FreeFall Theatre

April 1, 2022

Lady Day at Emerson's Bar and Grill is a play with music written by Lanie Robertson and this production is directed by Wren T. Brown. The musical premiered in 1986 in Atlanta, Georgia and its story recounts some events of Billie Holiday's life leading up to this performance at Emerson's four months shy of her death in 1959. Emerson's is a small bar in South Philadelphia and the time is a midnight performance by Lady Day. Set to the backdrop of a piano center stage and a few cocktail tables around the space, we relive some events of Ms. Holiday's life as told through stories found deep in her memory but living on the surface as if they just happened yesterday.
---
BWW Review: DISNEY'S FROZEN CASTS A MAGICAL SPELL at Straz Center For The Performing Arts

March 25, 2022

For Thursday evening's performance of Frozen the Musical the crowd was buzzing, little girls and women of all ages appeared in Elsa and Anna dresses, and some were carrying Olafs by their side in anticipation of a magical trip to the fictional Arendelle. Like many of us immersed in pop culture and especially here in the Sunshine State where Disney makes Central Florida a primary vacation destination, the magic of Frozen has appeared in our lives in some form or fashion over the course of the last 8-9 years. Since its release in November of 2013, the Disney film Frozen has captivated audiences and families of all ages. From its hit musical numbers to the lovable characters Disney once again created something for everyone. In 2019 Disney released a sequel to the behemoth film and added yet another magical adventure to Arendelle with the release of Frozen 2. Led by an all-star cast of Broadway Legends from Idina Menzel and Jonathan Groff to film actress Kristen Bell, Frozen and Frozen 2 warmed even the coldest of hearts and the world of Disney animation has never been the same since, and for that, we are forever thankful.
---
BWW Review: TITANIC THE MUSICAL Gets its Maiden Voyage at Carollwood Cultural Center

March 19, 2022

Titanic the Musical opened on Broadway in April of 1997. The musical tells the story of the maiden voyage of the RMS Titanic, or what would soon be aptly named "The Unsinkable Ship." However, as history tells us the ship sank on its maiden voyage on April 15, 1912. The 1997 Broadway production won five Tony Awards including Best Musical and was directed by Richard Jones. Following the opening of its Broadway run, Titanic was adapted for film and released the same year in 1997 by James Cameron starring Leonardo DiCaprio and Kate Winslet. Both of which the musical and film have no correlation to the other. Maury Yeston who was a Broadway composer and lyricist for Nine was inspired by the discovery of the wreckage of the Titanic off the coast of Newfoundland in 1985. Yeston said he was inspired by all the ship represented. So Yeston met with Peter Stone who wrote the libretto and Titanic the Musical was born. Of the five Tony's that Titanic went onto win among them were Best Score, Best Book, Best Orchestrations, Best Scenic Design as well as Best Musical mentioned above. Previews started in 1997 at the Lunt-Fontanne Theatre and received mixed but positive reviews. After 804 performances, Titanic the Musical closed in March of 1999. Boasting a whopping 20 musical numbers in Act One and 12 in Act Two this behemoth of a musical is grand in design, and song. This musical also features a cast of 37 some doubling multiple roles. Proving to be a huge undertaking for amateur productions and professionals alike.
---
BWW Review: BREADCRUMBS at Straz Center

March 15, 2022

Jennifer Haley's haunting and sensitively-driven script dive deep into the middle of the human experience as it examines it from one of the hardest perspectives, dealing with a crippling disease. Some diseases render a person defenseless in body and in mind, but then there are diseases such as Dementia, a disease that is not only crippling on the mind but just as crippling on the human soul. What happens when the victim, if that word can even be used, is faced with an extraordinary experience? The ability to trust, feel, and even need, the person is faced with the idea that it could all be gone in a blink of an eye, or for Alida the turn of a page. Jennifer Haley creates an emotionally driven and complex world that is as sobering as it is heartbreaking, and far too familiar with a number of us as audience members. I think that is what makes Jennifer Haley's script so intriguing and yet so relevant, especially in today's climate.
---
BWW Review: THE HUNCHBACK OF NOTRE DAME at Skycrest United Methodist Church

March 12, 2022

The Hunchback of Notre Dame is a musical inspired by the Victor Hugo novel of 1831, with music primarily featured in the 1996 Disney film adaptation. With music by Alan Menken, lyrics by Stephen Schwartz, and book by James Lapine and Peter Parnell The Hunchback of Notre Dame is a 2.5 hour deep dive that takes pieces from both the film and Hugo's novel to create an amalgamation of the world in which the people in this story reside.
---
BWW Review: A CLOCKWORK ORANGE Takes Center Stage at Jobsite Theater

March 4, 2022

In 1962 English author Anthony Burgess published the Dystopian-Black Comedy novel entitled A Clockwork Orange. The novel itself was partially written in a Russian-influence argot called "Nadsat" which in a Russian suffix took on its namesake for the equivalent of "TEEN" in English. In 2005 the novel was included by Time Magazine in a list as one of the 100 best English Language novels of the 20th Century. The novel is divided into three parts: Alex's World, Ludovico Technique, and After Prison, and each of the novel's three parts contained only 7 chapters. 7 x 3= 21 which was an intentional nod to the age of 21 which is considered a milestone in adult maturation.
---
BWW Review: THE PROM Sparkles and Shines at Straz Center For Performing Arts

February 16, 2022

The Prom a new musical with music by Matthew Sklar, lyrics by Chad Beguelin, and a book by Bob Martin and Chad Beguelin is based on an original concept by Jack Viertel. Directed and Choreographed by Casey Nicholaw, this explosive new musical took the stage by storm Tuesday night at the Straz Center, and with open arms, the audience welcomed this exceptional cast to the bay area. Boasting a primarily younger cast who danced and sang till everything was left on the stage, the audience was grooving in their seats and filled with joy all evening.
---
BWW Feature: KING LEAR FORCED TO CLOSE at TAMPAREP

February 15, 2022

As has happened in theatres from Broadway to Buffalo, the coronavirus has claimed another victim. TampaRep's long-awaited production of Shakespeare's iconic tragedy KING LEAR opened to a small but powerful house on Friday, February 4th, and enjoyed an engaged Saturday night crowd. The cast, crew, and administrative team had no idea that would be the final performance.
---
BWW Review: A Classic, Timeless Tale Still Proves as Relevant as Ever with THE DIARY OF ANNE FRANK

February 12, 2022

We all know the story, have studied it in High School English, and for some even had the experience of visiting the Annex itself in Amsterdam. For Anne Frank and her family, the time spent in the "Annex" in hiding goes down in history as a timeless story that is still being told and is still as relevant as ever. The time was 1942-1944 prior to the liberation of the Jews in Holland. Not a sound could be made, shoes were not to be worn indoors, food was rationed, and for families of Jewish lineage an ever-pressing fear hung in the balance of what was now their reality.
---
BWW Review: I LOVE TO EAT IS A FEAST OF GRANDEUR at FreeFall Theatre

February 10, 2022

In 1946 before Julia Child rose to fame James Andrew Beard became the first "celebrity" cook with the premiere of his NBC cooking show, "I Love to Eat." Television sets were still black and white back then and there may have been 1000 sets total in all of Metropolitan New York, but between Howdy Doody and the 9 o'clock hour, you could experience the culinary delights of James Beard.
---
BWW Review: ANTIONETTE NWANDU'S PASSOVER STRIKES A POWERFUL CHORD at OUTCAST THEATRE COLLECTIVE

February 5, 2022

Kitch and Moses sit on the corner of a nondescript street, underneath a streetlight adorned with an old tire and over-turned shopping cart. "The Block" is what they call this specific corner. No city has been identified, but we know the time is now, but also 1855, but also 13th Century BCE. Like I stated before; a ghetto street, a lamppost at night, but also a plantation, but also Egypt, a city built by slaves. Crystal clear, right? Let's break it down even further as we explore the inner workings of Antoinette Nwandu's explosive new play Passover, onstage and in collaboration with Studio620 and Outcast Theatre Collective.
---
BWW Review: DEAR EVAN HANSEN RETURNS REFRESHED, RENEWED AND BETTER THAN EVER! at Straz Center For Performing Arts

February 3, 2022

Almost exactly two years since Dear Evan Hansen first stepped onto the Straz Center stage and into our hearts, the show that has left a mark on everyone that has seen it, or heard the soundtrack is back under the lights of Carol Morsani Hall. It's hard to imagine two years, and yet here we are. It felt like just yesterday with bated breath we were sitting in our seats awaiting the dim of the lights and the story to unfold before our eyes.
---
BWW Review: BOASTING A BOLD AND DIVERSE CAST JOBSITE TACKLES SHAKESPEARE'S MOST "FAMOUS PLAY" WITH ROMEO & JULIET at JOBSITE THEATER

January 21, 2022

The year 1985, the setting Fair Verona where we lay our scene. Over the years Romeo & Juliet has been translated, interpreted and conceived in many different forms and fashion. Outside of literature none more so than that of film and stage. Diverting back to literature briefly, Romeo & Juliet was first translated into English in 1562 as a poem entitled The Tragic History of Romeus and Juliet by Arthur Brooke.
---