Drew Eberhard



Drew Eberhard is a very busy in the theatre and out of the theater world. Drew works full time as Hair Dresser and Makeup Artist. In the theater world, Drew is an accomplished actor, singer, dancer, choreographer, producer, hair/makeup artist, and director. He was featured on the local BAYNEWS9 tv news outlet for his Hair and Makeup design for Carrollwood Players Theatre's version of Jekyll &Hyde. He has been seen on and offstage in the Tampa-Bay area at The Straz Center, and Regional Dinner Theatres such as The ShowPalace. He's very excited to be directing the Tampa Premiere Production of The Jungle Book the Musical and being the first theatre in the United States to produce this production this Spring at Carrollwood Players Theatre. He earned his Bachelors of Science in Theatre with a concentration in Hair and Makeup Design & Choreography from Ball State University in Muncie, IN. Currently he serves on the Board of Trustees/Artistic Council at Carrollwood Players Theatre. He also is the Artistic Director of VIvid Theatre Productions Tampa Bay's newest Theatre Company. He believes Theatre is when like-minded individuals come together to make art, we truly create something honest, sincere, and thought-provoking. Through this and every aspect we allow our audiences to be not only engaged, but also immersed in the true magic and art form of theatre. With this we can truly experience every facet of the Human Condition.



MOST POPULAR ARTICLES
LAST 365 DAYS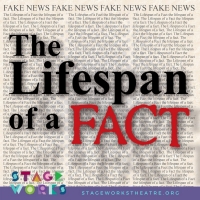 BWW Review: THE LIFESPAN OF A FACT, REVEALING HARD TRUTHS INSIDE ALL OF US at Stageworks Theatre
Posted: Feb. 13, 2021


BWW Review: DOUBT: A PARABLE, A LONG AWAITED QUESTION OF MORALITY RELEVANT NOW MORE THAN EVER at JOBSITE THEATER AT THE STRAZ CENTER
Posted: Jan. 25, 2021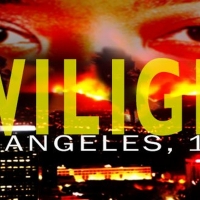 BWW Review: TWILIGHT: LOS ANGELES 1992 At Straz Center
Posted: Nov. 18, 2020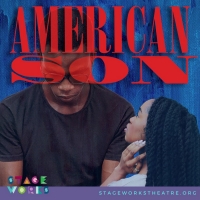 BWW Review: AMERICAN SON at Stageworks Theatre is a Striking Parallel to Our Current Timeline Wrapped in a Complex Narrative
Posted: Mar. 13, 2021


BWW Review: ???????Jobsite Theater Conquers Shakespeare's Dive Unto The Breach With A Modern Telling Of?HENRY V at Straz Center
Posted: Apr. 8, 2021


BWW Review: ROBERT ASKINS' HAND TO GOD-BOLDLY GOES WHERE YOUR CHILDRENS' PUPPET SHOW NEVER SHOULD GO at JOBSITE THEATER
Posted: Mar. 2, 2021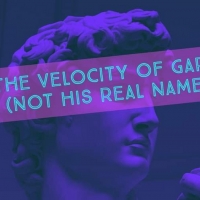 BWW Review: A Bold, Temerarious Take on Live Theatre Makes THE VELOCITY OF GARY (NOT HIS REAL NAME) a ''Must See' at Off Kilter Theate
Posted: Mar. 20, 2021


BWW Review: SNOOPY: THE MUSICAL is a Delightful Trip Down Memory Lane With an Extremely Talented Cast at ThinkTankYAE

May 15, 2021

Familiar faces, familiar characters, and a familiar red dog house with a delightful white beagle and a fleeting yellow bird make up the musical sequel to the ever so popular You're a Good Man Charley Brown. This time the tables are turned on Charley Brown and the gang and we hear the story of Snoopy and the many comings and goings of a dog's life centered around the kids in the neighborhood. Georgia Mallory Guy and team have assembled an All-Star cast complete with an Adult ensemble and a Young Actors Ensemble. The Adult ensemble play the parts of the characters and the young ensemble make up the chorus, but there is not a weak link in the entire company, all coming together for a swiftly paced two hour trip down memory lane. Complete with 15 toe-tapping numbers, Snoopy and his lovable gang will have you smiling from ear to ear with delight by the end of the show.
---
BWW Review: ​​​​​​​Jobsite Theater Conquers Shakespeare's Dive Unto The Breach With A Modern Telling Of HENRY V at Straz Center

April 8, 2021

Jobsite the Independent In-Resident Theatre Company of the Straz Center as by annual tradition brought Shakespeare to Tampa Bay once again with the first of Shakespeare's History offerings to be staged locally. For me, Jobsite is the "Cream of the Crop" when it comes to presenting Shakespeare's works. No one in this region "Rocks the Bard" as hard, as relevant, and as daring as Jobsite and their players. David Jenkins and Giles Davies have outdone themselves here. To a rocking, and pulse-inducing score by Jeremy Douglass and flashes of projections making you feel like you're in a different time frame this production has it all. Henry V normally not the most sought-after of the History offerings is a stellar and triumphant display of magnanimous proportions and this cast is in true form.
---
BWW Review: A Bold, Temerarious Take on Live Theatre Makes THE VELOCITY OF GARY (NOT HIS REAL NAME) a ''Must See' at Off Kilter Theate

March 20, 2021

Much like the films of Gregg Araki's career that defined the movement of New Queer Cinema, a new-ish Theatre Company plans to make its mark on the local theatre scene. No stranger to the stage and consequently the director's chair Local area performer/Director Derek Baxter introduces his brand of Avant-Garde style theater with the introduction of Off Kilter Theatre. Off Kilter's mission is simple and unique all its own, "to stand at the edge of theatre exploring boundaries, ourselves, and the Avant-Garde." Oxford Languages defines Avant-Garde as, "new and unusual or experimental ideas, especially in the arts, or the people introducing them." Derek himself said, "I want Off Kilter to be a place for those who live on the fringes to feel comfortable." With their inaugural production of The Velocity of Gary (Not His Real Name) by James Still, Off Kilter Theatre has done just that.
---
BWW Review: AMERICAN SON at Stageworks Theatre is a Striking Parallel to Our Current Timeline Wrapped in a Complex Narrative

March 13, 2021

As the lights descend on the stage set on the inside of the Coral Gables Police precinct, not a sound is heard. With bated breath, I and the sold-out opening night audience awaited what was to be on display in a matter of seconds. At rising we see Kendra a woman alone in the police station, only the sound of rolling thunder is heard. Kendra anxious and silent, paces and sends a text message, lost in thought, lost in panic, in a world all too close to home in this present timeline we, like Kendra, fear the worst. Similarly, over the past two years, books have been written, protests have been done, all in support of one initiative, and Christopher Demos-Browns' script bears witness to the present struggle.
---
BWW Review: ROBERT ASKINS' HAND TO GOD-BOLDLY GOES WHERE YOUR CHILDRENS' PUPPET SHOW NEVER SHOULD GO at JOBSITE THEATER

March 2, 2021

ED WARREN: "The devil exists. God exists. And for us, as people, our very destiny hinges on which we decide to follow."- from the 2013 film, THE CONJURING While preparing to see the irreverent and shockingly funny Hand to God, I did not know what to expect. I did however know going in that this is the absolute perfect play for Jobsite Theater to tackle, as I feel that no other theater company in the bay-area could tackle its humor more effortlessly than what the fine folks at Jobsite have accomplished. Robert Askins' foreword in the script says it best, "...this is a blueprint. It is a suggestion. It is a speech bubble in a long conversation. It is an invitation to play." Jobsite hit their mark with this blueprint and has etched in our memories a ballsy, hilarious, and heartbreaking spectacle that is a provocative piece of unabashed panoramic-thrusted vulgarity and humanity that I will soon not forget.
---
BWW Review: SATCHMO AT THE WALDORF A VIRTUAL STUNNING MARVEL at American Stage

February 22, 2021

Friday evening I had the pleasure of experiencing a story loosely based on fact of the wonderful Louis Armstrong celebrated Jazz trumpeter and singer. Understandably hesitant at first with the idea of a "Virtual Performance" I sat in the comfort of my home with an open mind willing and ready to experience what was about to be laid forth. I've seen many performances presented by American Stage so I knew the magic would be there, but there is something about the "physical connection" that sort of "...in the room where it happens" that I missed so greatly here. That is not to diminish the understandably beautiful piece in which the fine folks at American Stage presented, and I completely admire their work here as we are all so much in need of live performances.
---
BWW Review: THE LIFESPAN OF A FACT, REVEALING HARD TRUTHS INSIDE ALL OF US at Stageworks Theatre

February 13, 2021

Just shy of a year ago which seems crazy to think about now, myself and other patrons sat in the familiar space surrounded by familiar faces to embark on a journey with a group of characters outside our normalcy. Think about that sentence for a minute. Almost a year later and we are still trying to grasp our ideals of what "normalcy" truly means. Nonetheless, the fine staff at Stageworks Theatre in Tampa's Channelside District opened their doors once more to present an evening of live, socially distanced in person performances to remove our weary minds of the mundane, and help us escape what has now become our new normal. With names delegated on seats socially distanced away from other patrons, and masks donned by staff and audience alike, it had the welcoming feeling of being home once more. Aside from the temperature checks and socially distanced restroom protocols, the welcoming feeling of old and new friends gathering in a familiar place was comforting and much needed. The staff at Stageworks should be commended here for their top-notch protocols in place there was not an uneasy feeling to be had. Producing Artistic Director Karla Hartley welcomed everyone in her speech and with candor and compassion welcomed us back into the doors of a space we all know and love. A beautiful homage to those personally affected...stars have been placed across the front row of the audience which made for a touching tribute in these times.
---
BWW Review: DOUBT: A PARABLE, A LONG AWAITED QUESTION OF MORALITY RELEVANT NOW MORE THAN EVER at JOBSITE THEATER AT THE STRAZ CENTER

January 25, 2021

Webster defines DOUBT as; "to call into question the truth of: to be uncertain of or in doubt about." Webster further applies the following definitions for DOUBT as, " a lack of confidence, an inclination not to believe or accept, as uncertainty of belief or opinion that often interferes with decision making, and finally a deliberate suspension of judgement."
---
BWW Review: TWILIGHT: LOS ANGELES 1992 At Straz Center

November 18, 2020

27 Characters, 1 performer, allow me to say it again…27 DIFFERENT CHARACTERS, 1 PERFORMER. Over the course of a 2 Hour span, 1 Performer has the daunting task of honing in on 27 different perspectives, different accounts of a real event. A real event that happened in 1992 but hits just as hard at the core today as it did a mere 28 years ago. Think about that for a minute; an event that happened 28 years ago is just as real, just as haunting today as it was back then. In a world surrounded by testimony on all sides of the spectrum, in a world surrounded by opinions where does the grey area fall? Why are events so controversial then be just as relevant in the world we know today? This brings back to memory the prologue from Shakespeare's Romeo & Juliet, "Two households, both alike in dignity, In fair Verona, where we lay our scene, From ancient grudge break to new mutiny, Where civil blood makes civil hands unclean…" Now 28 years later this has very much become, "…the two-hour traffic of our stage."
---
BWW Review: SULTRY TONES, COMEDIC TIMING, AND CLASSIC COUNTRY MAKE FOR A SHOW-STOPPING PERFORMANCE WITH ALWAYS, PATSY CLINE at Straz Center For The Performing Arts
November 8, 2020
---
BWW Review: Like An Old Vinyl Record, Or A Jukebox; There Is Something For Everyone With SHOUT:THE MOD MUSICAL at Straz Center For The Performing Arts

March 7, 2020

Whether you grew up in the 1960s, an adult in the 1960s, or a child of any decade after; you have probably heard most of the music that was popular in yesteryear. Whether you grew up listening to the songs in the car, on the radio, or raced home to catch your favorite TV personality singing on TV, the songs probably bring up fond memories. Every once in a while a musical comes along that makes you a?oeForget all your troublesa??.a?? and take a break from reality. The five incredible women making up the company of Shout: the MOD Musical on stage at the Straz Center Jaeb Theatre have done just that. They have taken songs from yesteryear and brought them into our atmosphere in a groovy and relevant way, and the cast did so with gusto, grace and poise. Director Alison Burns put together a tight knight cast and a toe-tapping band, that had the audiences dancing in their seats shortly after the first number. The big thing on Broadway currently is the a?oeJukebox Musicala?? with musicals such as Ain't Too Proud: Life and Times of the Temptationsa??, TINA: The Tina Turner Musical, and the upcoming MJ: The Musical chronicling the life and greatest hits of Michael Jackson. With this and more being a huge hit on Broadway and Tours across the globe, it gave the STRAZ an opportunity to tap into the market and bring the a?oeJukebox Musicala?? Bayside and allow us to experience all that reminiscing has to offer.
---
BWW Review: SHOTS OF WHISKEY, AND HARD LESSONS LINGER ON THE PALATE IN THIS HUMOROUS BUT INSIGHTFUL GHOST STORY WITH LONE STAR SPIRITS at FreeFall Theatre

March 2, 2020

Imagine for a minute going home... moving away, and coming back to the town you once knew. The town you grew up in, fell in and out of love, and yet something still calls you back home. This ideal and the centralized themes that lessons from our past will continue to haunt our futures is the heart of the story found deep within the roots of Josh Tobiessen's Lone Star Spirits on stage at freeFall Theatre after its transfer from the Hippodrome in Gainsville. Josh Tobiessen's script is smart, edgy and full of laughs and is a thrilling comedy keeping you tuned in from the first beer to the last shot of whiskey. Director Stephanie Lynge and the entire producing team at the Hippodrome have put together a top notch show that is so fine-tuned you feel just as much a part of this small town as the characters at its center. Something very intriguing about this story is the dialogue and the flow in which its delivered. I think Director Stephanie Lynge said it best in her Director's Notes by saying, 'When you read the script, you can hear the pattern of the dialogue and how it trips along, builds to a joke, and then tops it again with another. And each individual character has their own voice, even in the writing. You can hear the dry humor of Jessica and the stumbling nature of Walter just from reading off the page. A truly gifted comedic writer like Mr. Tobiessen is a gift to a director and the actors as well, guiding us into the world he has created.' This is just one very true testament of what makes this show great.
---
BWW Review: Family Matters, Matters Of The Heart, And Deep Southern Pride Extends No Matter How Far You May Go With MORNINGSIDE at Stageworks Theatre

February 23, 2020

Topher Payne's witty, smart, and sharply fine-tuned work Morningside gives an ingenious glimpse into the lives of eight women some friends, but mostly family. Grounded deep in Southern Pride, heartfelt lessons, and the idea that above all family is what matters most proves to be the heart of this side-splitting a?oemother of all baby showers.a?? In 2015 Topher Payne was interviewed for Backstage Magazine where he described his writing style by saying, a?oeIf you can make someone laugh, they listen. And they lean in and they want to hear more. And once you have that level of engagement, then you can start layering in a message that you want them to take away. You can do that in film. You can do that in a book. But the act of being in the same room with the storyteller is just fundamentally different. It lands differently.a?? The cast, crew and entire company making up the ensemble of Morningside should be exceptionally proud of the work that was shown onstage; for the a?oeMother of all Baby Showers,a?? turned out to be one of the finest displays of ensemble acting to come from one company of outstanding actresses. Everyone in the audience and the Tampa theatre community respectively didn't quite know but over the course of two-hours found this to not be the show they wanted but to be the show they needed.
---
BWW Review: MEAN GIRLS Explodes With Power, Sass, And Class And Proves There's More Than Fashion In Girl World At Straz Center

February 19, 2020

Anyone with connections to any form of Pop Culture within the last two decades is sure to have come into contact with the 2004 smash-hit Mean Girls the film of the same name, which was written by Tina Fey and Mark Waters. From the moment Queen-Bee Regina George portrayed in the film by Rachel McAdams terrorized North Shore High and victimized not only girls but boys alike Mean Girls earned its Cult-worthy status. With quotable lines such as, a?oeThat's so Fetch..a?? and a?oeOn Wednesdays We Wear Pinka??a?? and moments like Jingle Bell Rock, Tina Fey, and cast produced a Comedy-Hit that is still relevant two decades later. Now a full year and a half later Mean Girls which is still in residence at the August Wilson Theatre in New York City where the Broadway Cast has been continuously blowing the roof off of North Shore High since August of 2018, audiences all across the U.S. get to experience this relevant and outstanding cultural phenomenon.
---
BWW Previews: HILARIOUS LONE STAR SPIRITS COMES TO FREEFALL AFTER HIT HIPPODROME RUN at FreeFall Theatre

February 17, 2020

Marley (freeFall favorite Marissa Toogood) is back in her small Texas hometown for what she hopes to be an easy trip to deal with some family business. When she arrives at her estranged father's liquor store with her hipster fiancé, there is a collision between who she is and where she comes from. By the time Marley finally manages to reveal to her father the real reason for her visit, things are further complicated by the ghost of the bear-wrestling pioneer who used to live in the store. LONE STAR SPIRITS is a fast-paced comedy with hairpin turns that takes a hilarious and sympathetic look at family, spirituality, those who stay and those who leave, and the ghosts that haunt us either way.
---
BWW Review: TAMPA BAY PREMIERE PROVES TO BE A HARD HITTING EXPOSE ON LIFE IN THE WORKPLACE WITH SKELETON CREW at American Stage

February 17, 2020

The time is 2008, the place Detroit...this and more sets the stage for a hard hitting, knockout Tour de Force that chills you to the bone. Dominique Morisseau's Skeleton Crew is a searing, eye opening look into the workforce division between blue-collar and white-collar and what might happen when the division of power crosses the line. I think director L. Peter Callender sums it up best in his director's notes by saying, 'Dominique Morisseau's 'Detroit Project' plays: DETROIT '67, PARADISE BLUE, and SKELETON CREW, not unlike August Wilson's 'Century Cycle' or Shakespeare's History plays, offer a sharply focused, raw, sometimes harsh, always heart-wrenching, beautifully penned look at the rigors of survival when driven souls must make high stakes, life or death choices. Dreams, hope, despair, mystery and secrets all fill the hearts and minds of her characters in the poetic and humorous Skeleton Crew.' The tight knit ensemble of four of the finest actors to hit the stage in some time do Morisseau's words justice and do so with gusto. From the moment the music is heard, to the first words spoke you are gripping on every breathtaking moment in this top-notch performance, that left you winded and exaspirated in all the best ways possible. The chill left down my spine from this show still lingers even days later.
---
BWW Review: BKLYN Is A Poignant Look Into The Past, And A Retrospective Look Forward at Spanish Lyric Theatre

February 8, 2020

Like an ode that harkens back to the great a?oeAlma Mater'sa?? of yesteryear one truth rings out loud above them all, and that is a?oelove an acceptance above all.a?? Love what you have and work with what you got, and make your best in the world no matter what life throws your way. This and more is the centralized theme surrounding the story of the not-much done and surprisingly overlooked busking type musical BKLYN which took center stage at the HCC Ybor Campus Friday night. SLT or more formally known as Spanish Lyric Theatre pulls out all the stops in this Tour de Force which is aptly carried in the hands of five amazing performers and aptly dealt from the hands of his appropriately penned a?oeStory-tellera?? hands Derek Baxter, and all involved should be commended. Baxter has become a staple in the Tampa Bay Theatre scene with such visionary productions of Jekyll & Hyde, and Disney's The Little Mermaid. He does the same here with the no-nonsense, no-frills but completely captivating production of this musical which can be described as The Field of Dreams of Musical Theatre, where if you build it they will come! Going back to pulling out all the stops, SLT even invited Broadway Star and the Original Brooklyn from the Broadway production Eden Espinosa to opening night. After listening to Eden last night speak about how emotionally moved she was from this performance, I knew SLT had a Golden Ticket with BKLYN.
---
BWW Previews: BKLYN THE MUSICAL OPENS FEBRUARY 7, 2020 AND WELCOMES ORIGINAL BROADWAY CAST MEMBER EDEN ESPINOSA at Spanish Lyric Theatre

January 22, 2020

A special VIP event on February 7, will be held at 7pm at the HCC Mainstage Theatre prior to the Tampa debut of Brooklyn, the Musical. After the show, Miss Espinosa will share her thoughts on the production during a talkback.  Then on February 8, Miss Espinosa will conduct a master class from 9am-12 pm also at HCC. This intimate experience will allow 14 performers to sing a song of their choice and receive individualized feedback from Miss Espinosa. Observer tickets are also available for purchase. Observers will be able to watch the entire session, as well as participate in the Q & A.
---
BWW Review: A ROCKING & ROLLING DARING JOURNEY OF FAITH WITH MARIE AND ROSETTA at FreeFall Theatre

January 20, 2020

The time is 1946, the place a showroom in a modest funeral home. Let me reitterate; the time is 1946, a time where Racism is alive and well. 2 actresses take the stage and for the next 95 uninterrupted minutes we are strapped in for a ride unlike any other through faith, Gospel, love, family, and coming to grips with who you are, 1946 feels a lot like today in a show so resonating and moving if you blinked you'd miss everything. A modest funeral home amongst the casket sits an upright piano, a guitar case, an amplifier, a podium adorned with sheet music and numerous suitcases with clothes strewn about. This sets the scene for the pivotal and moving story laid before us. Eric Davis Artistic Director of freeFall in his opening curtain speech informed the audience that an immediate replacement was needed for the role of Rosetta Tharpe and within 4 rehearsals the replacement took the stage in front of a sold-out crowd on opening night. Now in times like these you sit and wonder about the forthcoming endeavor, but all worry subsided when the ladies playing Rosetta Tharpe and Marie Knight graced us with their presence and incapsulating beautiful vocals that rendered the room speechless with every note.
---
BWW Review: AUNTIE MAME SENDS AN ODE TO CLASSICS, PROVES TO BE A BUMPY BUT NONETHELESS ENTERTAINING ROMP at CARROLLWOOD PLAYERS THEATRE

January 20, 2020

Auntie Mame not to be confused with Mame the popular musical version tells the story of the life of Mame Dennis and her orphaned nephew Patrick over the course of 18 years of time. Mame Dennis a swinging and very progressive woman with a zest/zeal for the finer things in life is left to be the guardian of her late brothers young boy. Teaching the boy about the finer things in life and a laundry list of new vocabulary Mame leaves nothing to the imagination for this young boy to be brought up in a world unlike that of which he's known. The script by Jerome Lawrence and Robert E. Lee is based on the novel by Patrick Dennis; which lends itself to some funny, touching, and endearing moments.
---