TexARTS Presents GREASE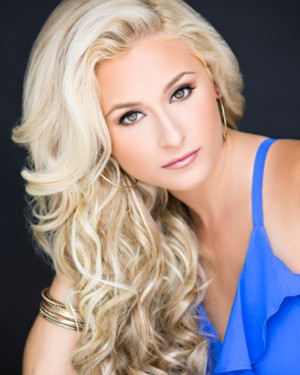 The TexARTS Professional Series begins the 2018/2019 season with Grease, the beloved rock n' roll musical celebrating friendships, fast cars, and first loves. The musical written by Jim Jacobs and Warren Casey plays July 13 - 29, 2018 at the Kam & James Morris Theatre in Lakeway.
The cast features Lauren DeFilippo as Sandy, the innocent new girl in town, and Ryan Alvarado as Danny, the love-struck bad boy and leader of the Burger Palace Boys. The cast also includes Jessica Askey (Jan), Luxy Banner (Rizzo), Connor Barr (Doody), Maddie Dennison (Patty Simcox), Colson Ginger (Eugene), Morris Martinez (Kenickie), Jade Milam (Cha Cha), Amy Nichols (Miss Lynch), Jackson Pant (Roger), Maddie Reese (Marty), Gracee Street (Frenchie), and Michael Wheeler (Sonny).
It's 1959, and Rydell High School's senior class is in rare form. The too-cool-for-school "Burger Palace Boys" are stealing hub-caps and acting tough and their gum-snapping, chain-smoking "Pink Ladies" are looking hot in bobby sox and pedal pushers. At the heart of the story is the romance between greaser Danny Zuko and the new girl Sandy. They shared a secret summer romance, but now back in school, peer-pressure makes their love a bit more complicated. The show features hit songs such as "Greased Lightnin'", "We Go Together", and "Summer Nights", recalling the music that became the soundtrack of a generation. Starting off with an eight-year Broadway run, Grease is among the world's most popular musicals!
Kasey RT Graham directs the show. Graham returns to TexARTS having previously directed Wait Until Dark. His impressive resume includes serving as Resident Director of the US Nat'l Tour of Phantom of the Opera, Associate Director of the Broadway revival of On the 20th Century starring Kristin Chenoweth and currently acting as Assistant Director of the upcoming Broadway revival of The Secret Garden. Joining Graham will be New York-based choreographer Christopher Shin from the Broadway production of Mary Poppins.
The creative team includes Kevin Squires (scenic design), Colleen Power (costume design), Rachel Atkinson (light design), Andrew Ashley Hatcher (properties design) and Catie Tijerina (stage manager).
Single tickets start at $43. Single tickets are available by calling the TexARTS Box Office at 512-852-9079 x101 or at www.tex-arts.org. All ages are welcome and parking is free. Group rates are available.