Austin Interviews
The latest interviews about live + streaming theatre in Austin.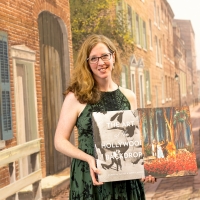 Karen Maness, Texas Performing Arts (TPA) Scenic Art Supervisor talks McNay Art Museum and TPA partnership
by Kathy Strain - October 28, 2020
Karen L. Maness is a UT Lecturer and Texas Performing Arts Scenic Art Supervisor. Maness is the co-author of The Art of The Hollywood Backdrop, the definitive behind-the-scenes history of Hollywood's cinematic backdrops and the scenic artists who brought them to the big screen. BWW recently caught ...
Bonnie Cullum of The VORTEX Theatre Isn't Letting a Global Pandemic Dampen Her Spirit
by Madelyn Geyer - September 18, 2020
, Austin
Madelyn Geyer: We're in the middle of an unprecedented global pandemic. How are you doing? ...
Simone Alexander of New Manifest Theatre Company Creates the Change She Wants to See
by Madelyn Geyer - September 15, 2020
, Austin
Madelyn Geyer: We're more than halfway through a historic and heartbreaking year in the world, and especially for the United States. How are you doing and what is this year been like for you so far? ...
Bob Bursey of TEXAS PERFORMING ARTS AND FUSEBOX FESTIVAL COLLABORATION
by Kathy Strain - September 09, 2020
, Austin
The year 2020 has proven to be full of unprecedented moments including the closing of live theater all over the world. It hasna??t been easy for the performing arts industry to find a way to bring entertainment to the public that is craving it. However, the Texas Performing Arts (TPA) and Fusebox Fe...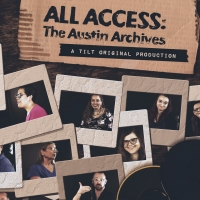 TILT Performance Group is in the Business of Shattering Stereotypes
by Madelyn Geyer - June 17, 2020
, Austin
TILT Performance Group's Executive Director Amy Tarver and Artistic Director Adam Roberts discuss the unexpectedly positive impacts of COVID-19, upcoming projects, and shattering stereotypes on and off the stage....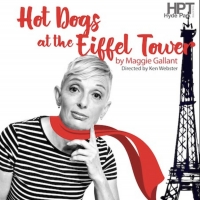 Austin Playwright Maggie Gallant Discusses Finding Balance in the Current Chaos and the Video Premiere of Her Play, HOT DOGS AT THE EIFFEL TOWER
by Madelyn Geyer - April 08, 2020
, Austin
Thank goodness there's an abundance of artists in Austin providing that much needed escape through their art; much of which has been moved to a virtual medium. One such artist is Maggie Gallant, whose critically-acclaimed show HOT DOGS AT THE EIFFEL TOWER makes its video premiere the Hyde Park Th...
Resilience in the Present and Hope in the Future: A Chat with Benjamin and Andrea Summers of Street Corner Arts
by Madelyn Geyer - March 31, 2020
, Austin
In the last few weeks we've gotten to see what happens when the world stops and waits with bated breath. Though the future feels bleak and uncertain, there's an opportunity to connect as we never have before, exercise problem solving muscles, and create a new normal for the foreseeable future....
Sharone Sayegh of COME FROM AWAY at Bass Concert Hall
by Kathy Strain - February 10, 2020
, Austin
September 11, 2001 was a terrifying day for so many people. There were so many who initially felt so helpless as the news continued to broadcast all the sadness, destruction, and death surrounding the attacks. Planes were ordered to land wherever they could leaving the passengers worried, alone, and...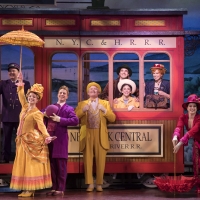 Jane Brockman of HELLO, DOLLY! at Bass Concert Hall
by Kathy Strain - January 14, 2020
, Austin
HELLO, DOLLY! has been entertaining audiences since it first hit Broadway in 1964 with Carol Channing as Dolly Gallagher Levi. As many productions and revivals ensued, the endearing qualities of this stellar show continue to sell-out. Currently on tour in North America, BWW caught up with actress Ja...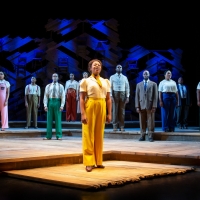 Mariah Lyttle of THE COLOR PURPLE at Bass Hall and AT&T Performing Arts Center
by Kyle Christopher West - December 23, 2019
, Austin
Newcomer Mariah Lyttle hasn't exactly pounded the New York City pavement quite yet, but it's not a reflection on her motivation or hard work. In fact, the young actress barely crossed the graduation stage before headlining a regional production of THE WIZ, which closed only moments before she booked...