Austin Theatre Newsroom
The latest news on live + streaming theatre in Austin.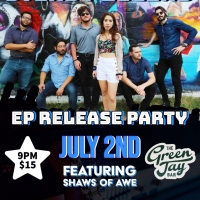 Steady Legend Excited To Celebrate 'Say Hey' EP Release At The Green Jay Bar
by Grace Cutler on July 01, 2022 in Austin
Austin's Steady Legend are back with their highly anticipated EP, titled Say Hey. The 4-track EP will be the band's first recorded release with lead singer Analysa Gonzales; giving the band a more soul/R&B/pop and rock sound, but keeping the signature Steady Legend grooves intact.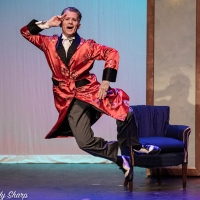 Review: Georgetown Palace's THE DROWSY CHAPERONE - Flawlessly Entertaining
by Lynn Beaver on June 30, 2022 in Austin
What a complete joy it was to be so thoroughly entertained by a magnificent production at The Georgetown Palace Theatre's Springer Stage.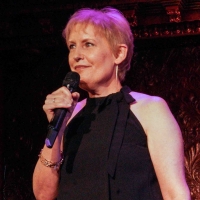 To Steve With Love: Liz Callaway Celebrates Sondheim Streams Live Tonight
by BWW Staff on June 29, 2022 in Austin
Tune in tonight for a special live concert from Liz Callaway, streaming live from 54 Below on BroadwayWorld Events. Following a sold-out run this March, Liz returns to Broadway's Living Room with an encore engagement of her new show To Steve with Love, paying homage to the writer who changed the course of her life.
Summer Stock Austin Announces Casts for IN THE HEIGHTS & ALICE'S WONDERLAND
by Chloe Rabinowitz on June 28, 2022 in Austin
Summer Stock Austin has announced casting for Lin Manuel Miranda's Tony Award winning Broadway musical, In the Heights and the Regional Premiere of Alice's Wonderland by Hamilton alumni J. Quinton Johnson and Julia Riew as part of the 2022 Summer season.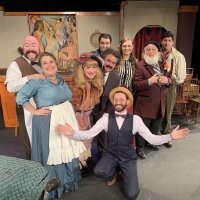 Photos: PICASSO AT THE LAPIN AGILE At City Theatre
by A.A. Cristi on June 27, 2022 in Austin
Three more weekends! City Theatre beats-the-heat with the summer theatre production of Picasso at the Lapin Agile, Steve Martin's laugh-out loud stage comedy. June 30 – July 17 at Trinity Street Playhouse.