VIDEO: George Takei Talks Making His Broadway Debut in ALLEGIANCE
On yesterday's WENDY WILLIAMS, TV legend George Takei stopped by to talk about making his Broadway debut in the original musical Allegiance. Check out the appearance below!
Broadway's Allegiance, a new musical inspired by Takei's true-life story, opens on November 8, 2015 at the Longacre Theatre (220 West 48th Street). Previews begin October 6. ALLEGIANCE features a book by Marc Acito and music and lyrics by Jay Kuo. Olivier Award nominee Stafford Arima(London's Ragtime, Off-Broadway's Bare, Carrie, Altar Boyz) directs.
The cast of ALLEGIANCE includes: George Takei as Sam Kimura/Ojii San; Lea Salonga as Kei Kimura;Telly Leung as Sammy Kimura; Christopheren Nomura as Tatsuo Kimura; Michael K. Lee as Frankie Suzuki; Katie Rose Clarke as Hannah Campbell and Greg Watanabe as Mike Masaoka. The ensemble will feature Aaron J. Albano, Belinda Allyn,Marcus Choi, Janelle Dote, Dan Horn, Owen Johnston, Darren Lee, Kevin Munhall, Manna Nichols, Catherine Ricafort, Rumi Oyama, Momoko Sugai,Sam Tanabe, Elena Wang , Scott Watanabe and Scott Wise.
Inspired by the true-life experience of its star Takei ("Star Trek," "Heroes"), ALLEGIANCE follows one family's extraordinary journey in this untold American story. A mysterious envelope leads Sam Kimura (Takei) back 60 years to a time when he (played as a young man by Telly Leung -- Godspell, "Glee") and his sister Kei (Tony winner Lea Salonga -- Miss Saigon, Mulan) strive to save their family from the wrongful imprisonment of Japanese Americans during World War II. Sam enlists in the army to prove the Kimura's loyalty, but Kei joins draft resisters fighting for the rights of their people. Their paths take them from the lush farmlands of California to the wastelands of Wyoming to the battlefields of Europe, and their divided loyalties threaten to tear them apart forever. But as long-lost memories are unlocked, Sam finds that it is never too late to forgive and to recognize the redemptive power of love.

Related Stories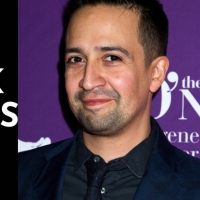 Lin-Manuel Miranda To Return For HIS DARK MATERIALS Season 3 On HBO

October 6, 2022

HBO has confirmed that award-winning composer and actor Lin-Manuel Miranda will return for the third season of the fantasy drama.
---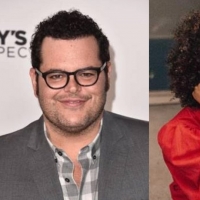 Development Halts On Disney+ BEAUTY AND THE BEAST Prequel Series

February 10, 2022

A planned Beauty and the Beast musical prequel series will not move forward at Disney+.
---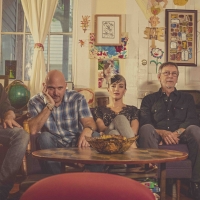 Tony & Grammy Winner Michael Cerveris' Loose Cattle to Stream Live Performance Tonight

January 5, 2022

Loose Cattle, fronted by two-time Tony Award & Grammy winner Michael Cerveris and Kimberly Kaye, will stream a performance live from New Orleans tonight!
---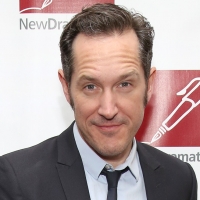 Bertie Carvel Joins THE CROWN Season Five As Tony Blair

October 28, 2021

The acclaimed Netflix series, 'The Crown' has added Tony Award-winning actor Bertie Carvel to its cast in the role of British Prime Minister Tony Blair.
---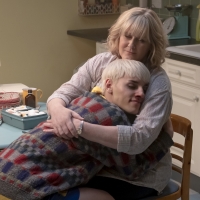 REVIEW ROUNDUP: What Do Critics Think of EVERYBODY'S TALKING ABOUT JAMIE?

September 17, 2021

Inspired by true events, Everybody's Talking About Jamie follows Jamie New (Harwood), a teenager from Sheffield, who dreams of life on stage.
---