The Acting Company Announces Two Monday Night Readings Of New Plays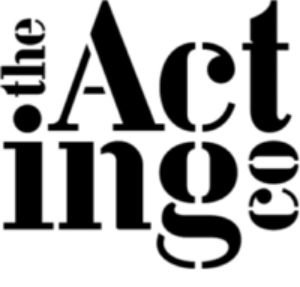 Oz Creator Tom Fontana's Screenplay By Stalin, Directed by Laura Savia, Follows Two Writers Burdened with Creating the Screenplay of Stalin's Life, Monday, January 29, 2018
David Manis' Pretending to Be Danish, Directed by Richard Hamburger, Is a Delightful Evening of Short Plays About Performing Shakespeare, Monday, February 12, 2018
The Acting Company presents two one-night-only salon readings of new works from Tom Fontana and David Manis at New York's Theatre at St. Clement's (423 West 46th Street). On Monday, January 29, Fontana's Screenplay By Stalin- following two writers commissioned by Stalin to write of his biopic-will be read. Pretending to Be Danish, Manis's collection of short plays about performing Shakespeare (directed by Richard Hamburger), will be read on Monday, February 12.
Screenplay By Stalin, a timely work with notes of Beckett from Tom Fontana (creator of HBO's acclaimed series Oz), focuses on two screenwriters as it hilariously tackles the ever-relevant issue of censorship. Vasilij and Fyodor know they have an important job to do, and know they'll be needing a lot of vodka to do it: for they have been given the not-so-easy task of creating a biographical screenplay that will flatter their employer and subject, Joseph Stalin. Laura Savia, associate artistic director of Williamstown Theater Festival, directs a cast including Dean Winters (Oz, Rescue Me), Lee Tergesen (Oz), and Leslie Fray.
With Pretending to Be Danish, Dakin Matthews (Waitress), Kaliswa Brewster (The Acting Company's Romeo and Juliet), Liv Rooth (Desire), Robert Stanton (A Free Man of Color), and more lead a delightful evening of short plays asking: "What's it like performing Shakespeare today?" Misconceived "concepts," attractions to co-stars, nervous school boards, memory problems, and the difficulties of walking like royalty from centuries ago are just a few of the challenges awaiting those who dare to take on Shakespeare in 2018, in this series of shorts from actor David Manis (War Horse, A Free Man of Color).
Tickets and Schedule
The reading of Screenplay By Stalin takes place Monday, January 29 at 7:00pm, and Pretending to Be Danish will take place at 7:00pm on Monday, February 12. General admission tickets for each are $10. They can be purchased at http://theactingcompany.org/in-new-york/salon-readings/ or by phone at (212) 258-3111.
About Tom Fontana
Tom Fontana has had numerous plays produced in New York City, and at the American Conservatory Theatre, Cincinnati Playhouse, Buffalo Studio Arena Theatre, Williamstown Theatre Festival and McCarter Theatre Company. He has been a television writer/producer for such series as Oz (which he also created), Copper, The Jury, The Beat, The Bedford Diaries, Homicide: Life on the Street, St. Elsewhere, and The Philanthropist. He wrote the HBO film Strip Search, directed by Sidney Lumet, and contributed two pieces to the September 11 special, America: A Tribute to Heroes. He was the executive producer of American Tragedy for CBS, Shot in the Heart for HBO Films, the independent film Jean and the documentary The Press Secretary for PBS. Fontana also created the historical drama TV series Borgia and co-created Copper. He has received three Emmy Awards, four Peabody Awards, three Writers' Guild Awards, and four Television Critics Association Awards, among other honors.
About David Manis
David Manis (author) has appeared in 10 Broadway shows, including The Curious Incident of the Dog...; War Horse; Arcadia; and The Coast Of Utopia. Extensive regional credits include the Guthrie, The Old Globe, Yale Rep, The Mark Taper Forum, The Denver Center, the Shakespeare Theatre Co in DC, and over 100,000 miles on The Acting Company bus. Off-Broadway: 4 shows with Shakespeare In The Park; The Government Inspector; Our Town; andthe NYC premiere of Stoppard's Rough Crossing. Directors include Sir Trevor Nunn, Sir Peter Hall, Michael Kahn, Jack O'Brien, Dan Sullivan, and David Cromer. TV/Film: Dahmer; Frasier; Monk; King Of Queens; One Life To Live; Law & Order CI; The Onion News; and a telekinetic weatherman on The X-Files. Writing credits include several short films and a one-man show, Testosterone Poisoning.
About The Acting Company
Founded in 1972 by legendary producer/director/actor John Houseman and previous Producing Director Margot Harley with members of the first graduating class of Juilliard's Drama Division, The Acting Company has performed 143 productions for over 4 million people in 48 states and ten foreign countries. The Company has given a generation of actors the opportunity to master their craft. Alumni members include Kevin Kline, Rainn Wilson, Patti LuPone, David Schramm, Jesse L. Martin, David Ogden Stiers, Frances Conroy, Jeffrey Wright, Harriet Harris, Hamish Linklater and Keith David.
Our education programs - Learning Through Theater, Student Matinee Series, Primary Shakespeare and Shakespeare for Teachers - reach students in disadvantaged schools where achievement levels are considerably below average. Response to these programs shows renewed interest in learning and improved grades as well as communication and social skills.
Promoting theater and literacy by bringing a touring repertory of classical productions and exceptional new works, talented young actors and teaching artists into communities across America - particularly those where live performance and theater arts education is limited or non-existent -The Acting Company performs each year in over 20 cities to audiences of 25,000 and reaches more than 15,000 students with its arts education programs. Our work:
- Builds a discerning national audience for the theater by playing exceptional productions on tour nationwide for diverse audiences.
- Educates middle and high school students in under-served and disadvantaged communities, which often have limited access to the arts and have been hardest hit by cuts in arts education.
- Develops the best young American actors by giving them an opportunity to practice their craft in a repertory of classic plays and new works.
The Acting Company has been honored with numerous awards including the Obie, Audelco, Los Angeles Critics Circle Award and a Tony for Excellence in Theater.
Related Articles
More Hot Stories For You