Click Here for More Articles on Broadway Impact
THE PHANTOM OF THE OPERA Continues to Run in Seoul With Safety Measures in Place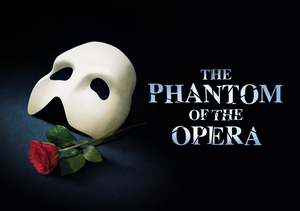 As BroadwayWorld previously reported, the Seoul run of The Phantom of the Opera is continuing to run amidst the health crisis.
On March 31, a Canadian ensemble cast member was confirmed with the virus infection, and two days later an American actor in the production also tested positive. The rest of the cast was reported to have gone into self-quarantine, though they all tested negative for the virus.
Last month, a video was released detailing the safety measures that are being taken at the theatre, to ensure the safety of the cast, crew, and audiences, which can be viewed here.
Claire Lyon, who plays Christine Daae in the production, told the Sydney Morning Herald that, "Everyone backstage is wearing masks unless you're obviously in costume and about to go on stage. There's hand sanitizer everywhere. Everything is a well-oiled machine. It has just functioned so efficiently."
Last month, the production extended through August 8, having originally been set to close on June 27.
According to the Korea Herald, all theaters require temperature checks for all patrons, and they must also fill out a questionnaire regarding any symptoms or visits where COVID-19 is in abundance. Audience members must also wear masks, and hand sanitizer is placed throughout.
No positive COVID-19 tests have been recorded among theater audiences yet.
The production is doing so well handling its precautions, that Oliver Dowden, British Secretary of State for Digital, Culture, Media and Sport, asked for advice on safety measures during a video conference with Korea's Culture Minister Park Yang-woo last week.
Read more on Korea Herald.
Related Articles
More Hot Stories For You
VIDEO: On This Day, July 9- Lin-Manuel Miranda, Phillipa Soo, Ariana DeBose, and Leslie Odom, Jr. Say Goodbye to HAMILTON
On this day in 2016, original Hamilton cast members, Leslie Odom Jr., Phillipa Soo, and Ariana DeBose along with the musical's star and composer, Lin-...

Broadway League Approves 15-Second COVID-19 Test For Actors and Crew; League President 'Cautiously Optimistic' About Early 2021 Return
Broadway League President Charlotte St. Martin told the New York Post that for the first time, she feels 'cautiously optimistic' about Broadway being ...

BROADWAY AT HOME on PBS Continues With GREAT PERFORMANCES: SHE LOVES ME & More
Beginning July 24, GREAT PERFORMANCES will continue to keep the performing arts alive with Broadway at Home, broadcasting a theatrical favorite every ...

Actors' Equity Files Grievance Against Walt Disney World for Retaliating Over Request for Testing at Disney World
With days until Walt Disney World's scheduled reopening, Actors' Equity Association has filed a grievance against Disney for retaliating against membe...

QUIZ: Spend a Day at North Shore High and We'll Tell You Which Mean Girls' Plastic You're Most Like!
Are you a Cady, Regina, Karen, or Gretchen? Take our quiz to find out which of the North Shore plastics are you!...

Will Broadway Be Back in Early 2021? Charlotte St. Martin is 'Cautiously Optimistic'
As the Broadway League continues to work with city and state officials as well as leaders in science, technology, and medicine to formulate the best p...