Something's Coming! Learn More About All the Broadway Musicals of 2017!
As 2017 kicks off, Broadway will soon see a host of new and returning musicals, headlined and helmed by some of the stage's best. From the long-awaited return of MISS SAIGON to Bette Midler's arrival as Dolly Levi, there's plenty to be excited about as the 2016-17 theatre season ramps up.
With a handful of new pieces set to bow before the Tony Awards deadline in April, BroadwayWorld brings you a look at those currently set to bow on the Great White Way this year!
---
Sunset Boulevard

Previews begin February 2nd
Opening Night: February 9th
Glenn Close returns to Broadway in the tour de force performance that earned her the Tony Award for Best Actress-and a place in Broadway history-in Sunset Boulevard. Featuring a 40-piece orchestra, the largest in Broadway history, Andrew Lloyd Webber's Tony Award-winning masterwork of dreams & desires in the land called Hollywood comes to the Palace Theatre in a brand new production. In her mansion on Sunset Boulevard, silent-screen goddess, Norma Desmond, lives in a fantasy world. Screen writer, Joe Gillis, on the run from debt collectors, stumbles into her world. Persuaded to work on Norma's 'masterpiece', a film script that she believes will put her back in front of the cameras, he is seduced by her and her life-style. Joe becomes entrapped in this world until his love for another woman leads him to try and break free with dramatic consequences.
---
Come From Away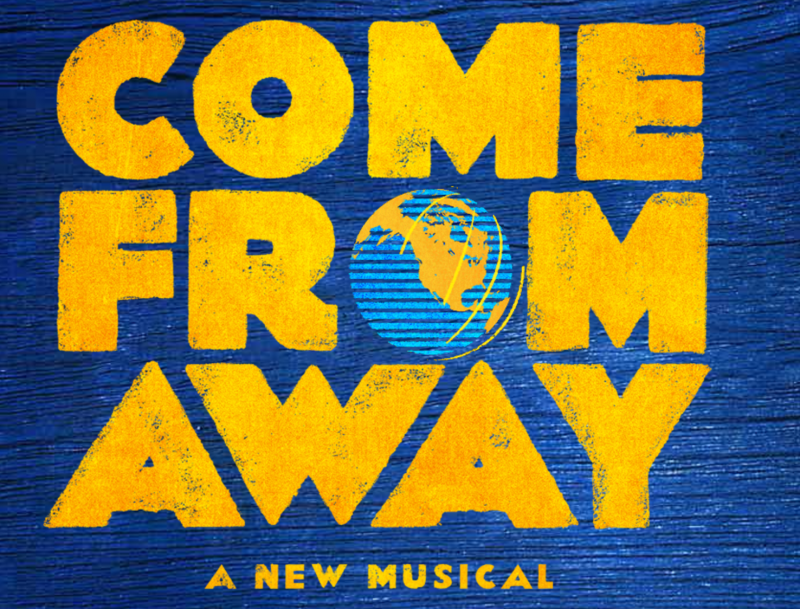 Previews begin February 18th
Opening Night: March 12th
COME FROM AWAY is the breathtaking new musical that played record-breaking engagements in La Jolla and Seattle. Written by Canadians Irene Sankoff and David Hein, this is the stunning production from Tony-nominated director Christopher Ashley (Memphis). In a heartbeat, 38 planes with 6,579 passengers were stranded in a remote town in Newfoundland. The locals opened their hearts and homes, hosting this international community of strangers-spurring unexpected camaraderie in extraordinary circumstances. On September 11, 2001 the world stopped. On September 12, their stories moved us all.
---
Miss Saigon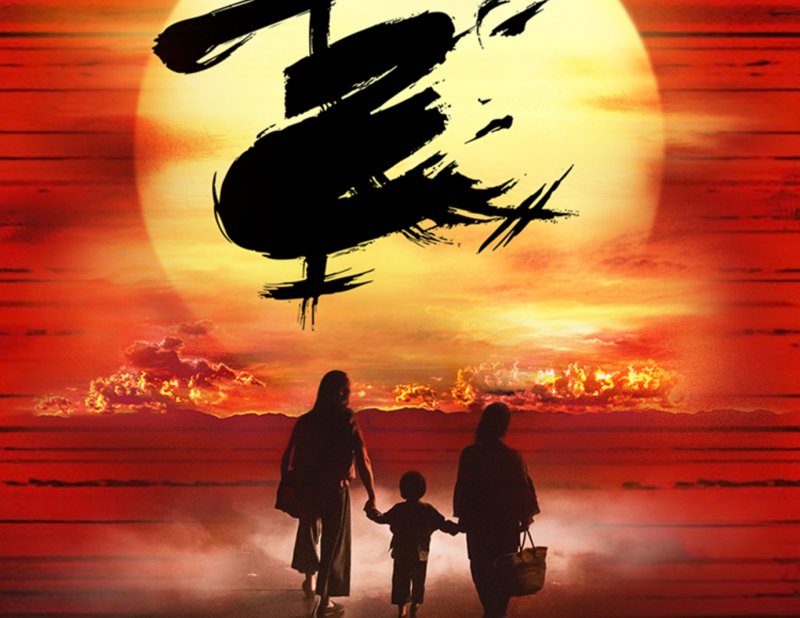 Performances begin March 1st
Opening Night: March 23rd
Direct from its smash London run, Cameron Mackintosh's stunning new production of Boublil and Schonberg's legendary musical Miss Saigon lands on Broadway in March, 2017, featuring its acclaimed stars Eva Noblezada and Jon Jon Briones. Set in 1975 during the final days of the American occupation of Saigon, Miss Saigon is an epic love story about the relationship between an American GI and a young Vietnamese woman. Orphaned by war, 17-year-old Kim is forced to work as a bar girl in a sleazy Saigon nightclub, owned by a notorious wheeler-dealer known as "The Engineer." John, an American GI, buys his friend Chris the services of Kim for the night-a night that will change their lives forever.
---
War Paint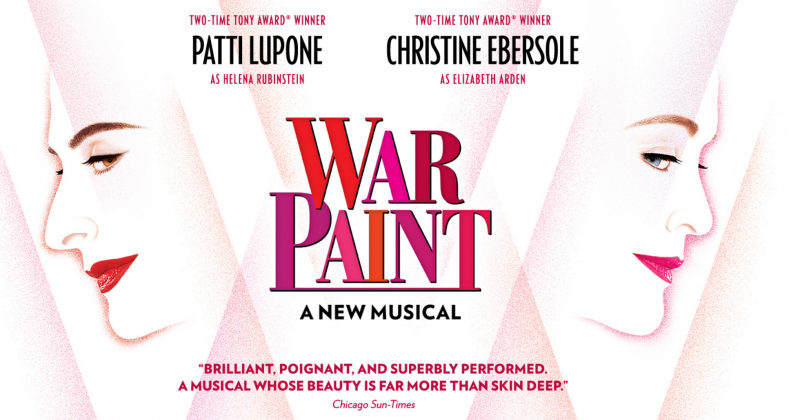 Performances begin March 7th
Opening Night: April 6th
War Paint tells the remarkable story of cosmetics titans Helena Rubinstein (Patti LuPone) and Elizabeth Arden (Christine Ebersole), who defined beauty standards for the first half of the 20th Century. Brilliant innovators with humble roots, both women were masters of self-invention who sacrificed everything to become the country's first major female entrepreneurs. They were also fierce competitors, whose 50-year tug-of-war would give birth to an industry that would forever change the face of America. From Fifth Avenue society to the halls of Congress, their intense rivalry was ruthless, relentless and legendary-pushing both women to build international empires in a world dominated by men.
---
Amelie

Previews begin March 9th
Opening Night April 3rd
Amelie captured our hearts in the five-time Academy Award-nominated film. Now she comes to the stage in an inventive and captivating new musical directed by Tony Award winner Pam Mackinnon (Who's Afraid of Virginia Woolf?) and penned by Craig Lucas (An American in Paris and Prelude to a Kiss), with a stirring score by Daniel Messe (of the acclaimed band Hem) and lyrics by Nathan Tysen (The Burnt Part Boys) and Messe. Embark on a mesmerizing journey with inquisitive and charmingly shy Amelie (Phillipa Soo) as she turns the streets of Montmartre into a world of her own imagining, while secretly orchestrating moments of joy for those around her. After discovering a mysterious photo album and meeting a handsome stranger, she realizes that helping others is easier than concocting a romantic story of her own. After seeing the world through the magical and enchanTed Eyes of Amelie, you'll never look at life the same way again.
---
Hello, Dolly!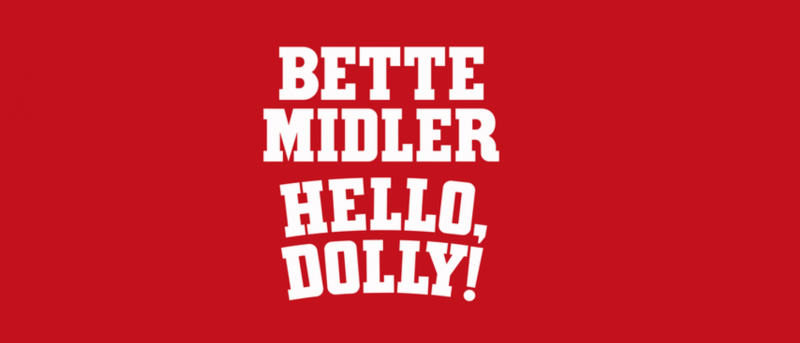 Previews begin March 15th
Opening Night: April 20th
Michael Stewart's (book) and Jerry Herman's (music and lyrics) masterpiece, Hello, Dolly!, returns to Broadway starring none other than Bette Midler. Directed by four-time Tony Award winner Jerry Zaks, this is the first new production of Hello, Dolly! to appear on Broadway since it opened more than fifty years ago, paying tribute to the original work of legendary director/choreographer Gower Champion, which has been hailed both then and now as one of the greatest stagings in musical theater history. A meddlesome matchmaker brings together the young clerk of a wealthy Yonkers merchant and his assistant with a widowed milliner and her assistant, while making sure she herself gets to marry the merchant, in Jerry Herman and Michael Stewart's musical adaptation of Thornton Wilder's The Matchmaker.
---
Groundhog Day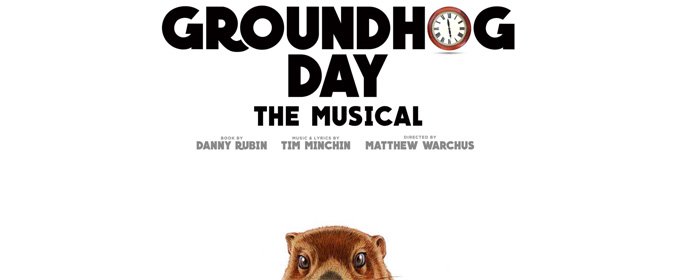 Previews begin March 16th
Opening night: April 17th
Starring Tony Award nominee Andy Karl, GROUNDHOG DAY is the story of Phil Connors, an arrogant Pittsburgh TV weatherman who, when sent to cover the annual Groundhog Day event in Punxsutawney, Pennsylvania, finds himself caught in a time loop where he is forced to repeat the same day again and again... and again.
---
Anastasia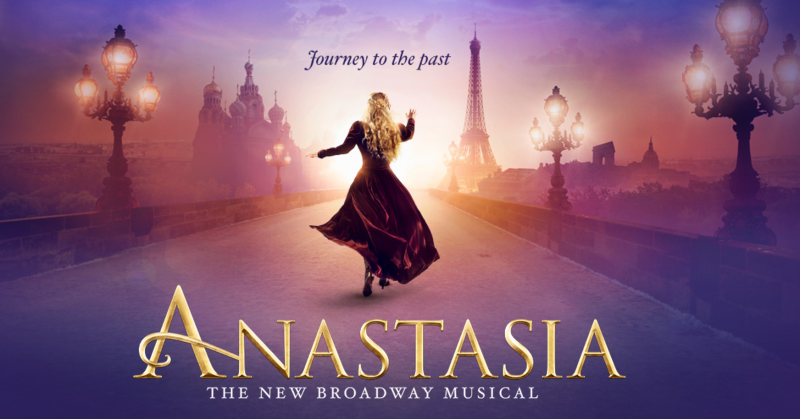 Previews begin March 23rd
Opening Night: April 24th
From the twilight of the Russian Empire to the euphoria of Paris in the 1920s, the new musical, Anastasia, is the romantic, adventure-filled story of a brave young woman attempting to discover the mystery of her past. The new musical is inspired by the Twentieth Century Fox Motion Pictures. ANASTASIA features beloved songs from the 1997 film, including Ahrens and Flaherty's Oscar-nominated "Journey to the Past," as well as an entirely new score from the Tony Award-winning team.
---
Charlie and the Chocolate Factory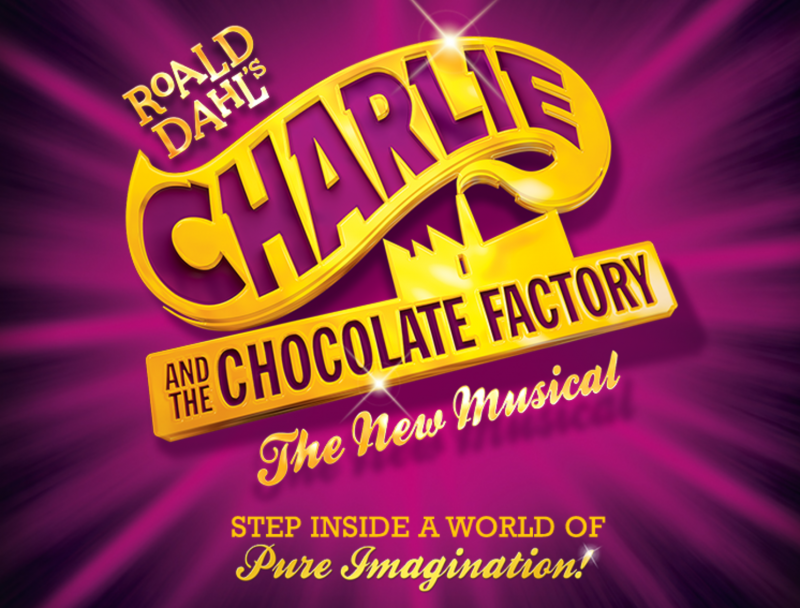 Previews begin March 28th
Opening Night: April 23rd
Roald Dahl's most treasured tale is coming to the land where sweet dreams come true-Broadway-in a delicious new musical! Willy Wonka, world famous inventor of the Everlasting Gobstopper, has just made an astonishing announcement. His marvelous-and mysterious-factory is opening its gates...to a lucky few. It's a world of pure imagination. And who better to conjure up this confectionary wonder than three-time Tony Award-winning director JACK O'BRIEN, the Grammy and Tony-winning songwriters of Hairspray, Marc Shaiman and Scott Wittman, and internationally acclaimed playwright DAVID GRIEG. Audiences around the world have long adored the best-selling book and films, but none have experienced the magic of Wonka quite like this-until now.
---
Bandstand

Previews begin March 31th
Opening Night: April 26th
Set in 1945, Bandstand tells the story of musician Donny Novitski who is about to take on the mission of his life: leading his band of fellow veterans into competition for America's next swing band sensation. However, complicated relationships, the demands of the competition and the challenging after-effects of war may break these musicians. Starring Laura Osnes and Corey Cott, when Donny meets a beautiful, young singer named Julia, he finds the perfect harmony in words and music that could take this band of brothers all the way to the live radio broadcast finale in New York City. But to succeed, it will require every ounce of talent, stamina and raw nerve that these musicians possess.