Hello, Dolly! - 2017 - Broadway
Back where they belong. Bette Midler. Hello, Dolly!
Michael Stewart's (book) and Jerry Herman's (music and lyrics) masterpiece, Hello, Dolly!, returns to Broadway starring none other than Bette Midler. Directed by four-time Tony Award winner Jerry Zaks, Hello, Dolly! is playing Broadway's legendary Shubert Theatre.
This production, the first new production of Hello, Dolly! to appear on Broadway since it opened more than fifty years ago, will pay tribute to the original work of legendary director/choreographer Gower Champion, which has been hailed both then and now as one of the greatest stagings in musical theater history.
Video preview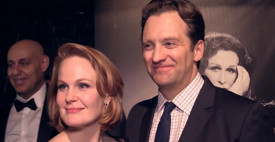 Photo preview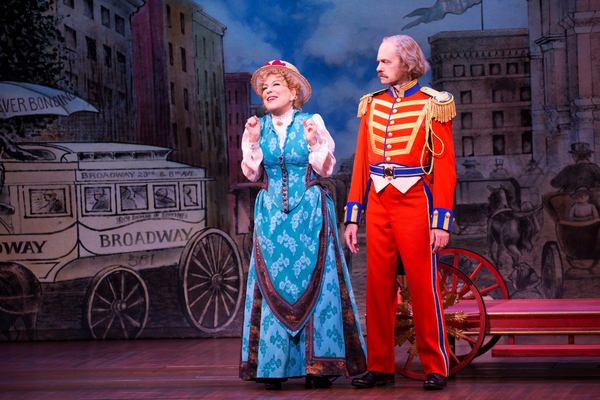 Schedule
Running Time: Two hours and 35 minutes, with one intermission
Featured Reviews For Hello, Dolly!
'Hello, Dolly!' proves Bette Midler's genius - NY Post
We must, of course, credit the actress' brilliance as a performer. Her iconic comic chops - honed in Upper West Side gay bathhouses, Upper East Side divorcée-revenge capers and Las Vegas concerts - are on delicious display as Dolly the meddling matchmaker, especially next to David Hyde Pierce as her cheerfully crotchety leading man. And there is nothing more invigorating than Midler crooning Jerry Herman's sensational standards. But the actress' nonstop hustle during her 50-year career is every bit as ingenious as her art.
Bette Midler and 'Hello, Dolly!' are a dazzling match: theater review - NY Daily News
They don't make 'em like they used to - and that goes double for Broadway's dazzling revival of "Hello, Dolly!" thanks to the show itself and its above-the-title supernova, Bette Midler. Frankly, there ought to be another exclamation point.
Hello, Dolly! Broadway Cast