Sunset Boulevard - 2017 - Broadway
Alone in the dark, with little more than her celluloid memories, Norma Desmond remains what she has always been- the greatest star of all. Now, she has reclaimed the spotlight once more.
Glenn Close returns to Broadway in the tour de force performance that earned her the Tony Award for Best Actress- and a place in Broadway history- in Sunset Boulevard.
Featuring a 40-piece orchestra, the largest in Broadway history, Andrew Lloyd Webber's Tony Award-winning masterwork of dreams and desire in the land called Hollywood comes to the Palace Theatre for 16 weeks only following a sold out run in London's West End.
Video preview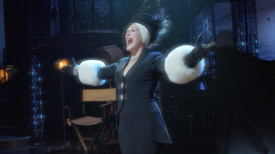 Photo preview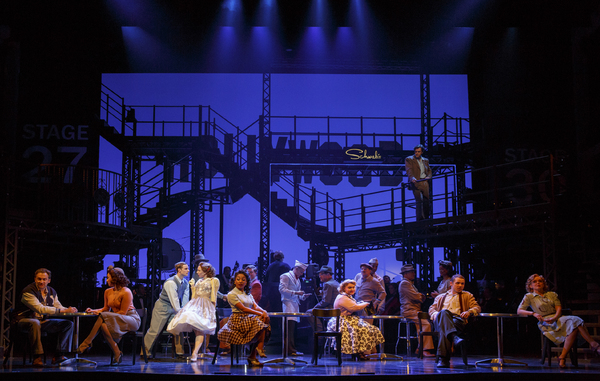 Schedule
Running Time: 2 hours and 40 minutes, with 1 intermission
Twitter watch
@sunsetblvd
04/30/2020 06:58am
Join us for a concert celebration of @OfficialALW's greatest music at the @RoyalAlbertHall! From @OfficialEvita to… https://t.co/eo7m4fiHo9
Featured Reviews For Sunset Boulevard
BWW Review: Glenn Close Is Luminous As The Faded Star of SUNSET BOULEVARD - BroadwayWorld
Price's staging makes fun use of period film clips, but also includes some oddball moments like a dead body being lifted by wires into the air and a car chase being simulated by black-clad actors racing around in the dark with hand-held headlights. Nevertheless, Glenn Close is the reason to rush to the Palace these days. She may be playing a faded star, but her intelligent and skillful performance is luminous.
'Sunset Boulevard' Broadway review: Glenn Close goes full-blown diva - NJ.com
The applause starts when the curtain rises, to reveal a forty-person orchestra onstage -- according to the producers, one of the largest in Broadway history. The mad clapping starts up again a few minutes later, when Glenn Close enters the proceedings, revisiting a role that twenty-two years ago won her the Tony. On the night I saw the show, even a single line of Close's dialogue -- the famous, "I am big, it's the pictures that got small" zinger -- generated a new round of cheers. This isn't merely the fault of an overeager audience, though. Director Lonny Price and his lead actress seem determined to force you out of the moment, overloading the production with so many "Major Theatrical Event" moments and signposts that it all starts to sag beneath the weight of its own self-importance.
Sunset Boulevard Broadway Cast