War Paint - 2017 - Broadway
War Paint tells the remarkable story of cosmetics titans Helena Rubinstein (Patti LuPone) and Elizabeth Arden (Christine Ebersole), who defined beauty standards for the first half of the 20th Century.
Brilliant innovators with humble roots, both women were masters of self-invention who sacrificed everything to become the country's first major female entrepreneurs. They were also fierce competitors, whose 50-year tug-of-war would give birth to an industry that would forever change the face of America. From Fifth Avenue society to the halls of Congress, their intense rivalry was ruthless, relentless and legendary- pushing both women to build international empires in a world dominated by men.
Video preview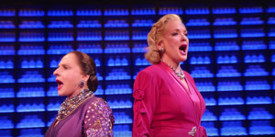 Photo preview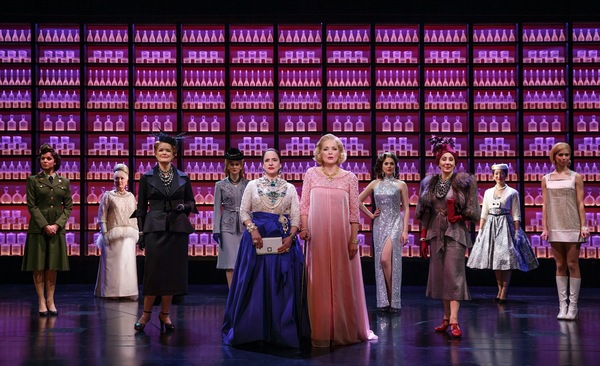 Schedule
Running Time: 2 hours and 30 minutes, with 1 intermission
Featured Reviews For War Paint
Patti LuPone and Christine Ebersole wage a tame battle in 'War Paint' — theater review - NY Daily News
The most flattering number imagines a meeting between the makeup mavens, which gives LuPone and Ebersole the chance to be face-to-face and claw-to-claw. They wonder: Has their work freed women or shackled them? It's a great starting point, but it's actually the last scene - more evidence that not even a thick coat of cosmetics could cover how thin this show is.
Broadway Review: 'War Paint' Starring Patti LuPone, Christine Ebersole - Variety
The "Grey Gardens" team is reunited and in good form here. The music feels right for both the individual characters and the progressive time frames. The lyrics suit the characters and serve the plot. And the book is smart and literate - although opening the story in 1935, when both women had already achieved success, deprives us of watching them struggle to rise above their backgrounds and overcome anti-Semitism, in Rubenstein's case, and upper-class social snobbery, in Arden's.