War Paint - 2017 - Broadway
War Paint tells the remarkable story of cosmetics titans Helena Rubinstein (Patti LuPone) and Elizabeth Arden (Christine Ebersole), who defined beauty standards for the first half of the 20th Century.
Brilliant innovators with humble roots, both women were masters of self-invention who sacrificed everything to become the country's first major female entrepreneurs. They were also fierce competitors, whose 50-year tug-of-war would give birth to an industry that would forever change the face of America. From Fifth Avenue society to the halls of Congress, their intense rivalry was ruthless, relentless and legendary- pushing both women to build international empires in a world dominated by men.
Video preview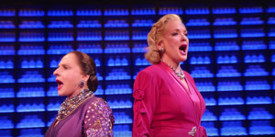 Photo preview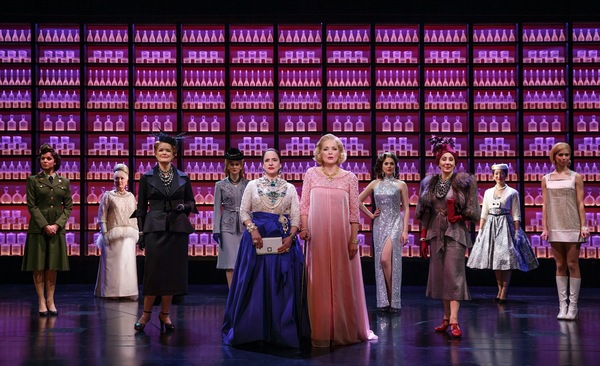 Schedule
Running Time: 2 hours and 30 minutes, with 1 intermission
Featured Reviews For War Paint
LuPone and Ebersole, together in the footlights, in Broadway's 'War Paint' - Washington Post
That "War Paint" takes pains to reveal this parallel emptiness speaks to one of the musical's worthiest achievements: making room on a stage, to a degree virtually never seen, for star turns by two sublime female veterans of the musical theater. When Rubinstein and Arden were in their 60s, they were nowhere near ready to be ushered into the wings. And neither, thank goodness, are LuPone and Ebersole.
Helena Rubinstein and Elizabeth Arden's Lipstick Battle: Review of 'War Paint' - Daily Beast
After a shaky opening, War Paint heats up in the second act. The first zigzags a little fruitlessly in a search for plot and animus between its leads. It begins with a nice idea: An unseen voice baits a group of women about their beauty regimes and why they would benefit from makeup. This mini-circus of insecurities is awkwardly scored, and the orchestra-as happens occasionally elsewhere-is so loud it plays over some of the sung words.