Social: Go Behind The Scenes Of SCHOOL OF ROCK on Broadway on BWW's Instagram Today!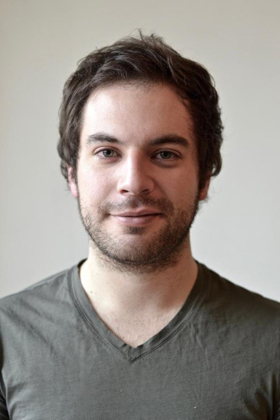 Today, BroadwayWorld is going behind the scenes of SCHOOL OF ROCK on Broadway on our Instagram!
Join the band and follow along on this two-show day on Broadway as Justin Collette, who plays Dewey, takes us behind the scenes and shows us what it takes to put on the show (twice!) on Broadway!
Follow BroadwayWorld on Instagram!
Justin Collette (Dewey) is thrilled to be making his Broadway debut! As a young musician he fronted the punk rock band Adaptation, with whom he toured and released four albums. On stage he's made a living as an improviser who has performed in festivals all over North America and co-founded the multi award winning sketch troupe "Get Some!". Television credits: Conviction (ABC), Night Sweats (Teletoon), Murdoch Mysteries (CBC). Upcoming: "Cupcake" in a new Netflix animated series "Cupcake and Dino: General Services". insta: @sorryitsjustin
The current Broadway cast of School of Rock includes Justin Collette as "Dewey," Analisa Leaming as "Rosalie," Jonathan Gould as "Ned," Lori Eve Marinacci as "Patty," Conner John Gillooly as "Dewey Alternate," Zachary Zwelling as "Zach,"Levi Buksbazen as "Freddy," Montgomery Lamb as "Katie," Jim Kaplan as "Lawrence," Olivia Chun as "Summer," John Allyn as "Billy," and Gabrielle Greene as "Tomika." The adult ensemble includes Natalie Charle Ellis, Badia Farha, Alan H. Green, John Arthur Greene, Nehal Joshi, Andrew Kober, Lulu Lloyd, Cassie Okenka, Patrick O'Neill, Diane Phelan, Jesse Swimm, Joel Waggoner, Jonathan Wagner, and J. Michael Zygo. The kids' ensemble includes Michael Cascetta, Katie Greendorfer , Sophia Kekllas, Ellie Kim, Madison Elizabeth Lagares, Colin Lauri, Cory Logan, Madalen Yarbrough Mills, Iggy Rosado, and Sarah Walsh.
School of Rock features choreography by JoAnn M. Hunter, scenic and costume design by Anna Louizos, lighting design by Natasha Katz, and sound design by Mick Potter and music supervision by Ethan Popp.
School of Rock - The Musical is produced on Broadway by Andrew Lloyd Webber for The Really Useful Group, Warner Music Group & Access Industries, The Shubert Organization, and The Nederlander Organization. Nina Lannan and Madeleine Lloyd Webber serve as Executive Producers.