Regional Roundup: Top New Features This Week Around Our BroadwayWorld 4/20 - BRIGHT STAR, ALADDIN, THE MUSIC MAN and More!
BroadwayWorld presents a comprehensive weekly roundup of regional stories around our Broadway World, which include videos, editor spotlights, regional reviews and more. This week, we feature BRIGHT STAR, ALADDIN, THE MUSIC MAN and More!
Check out our top features from around the BroadwayWorld below! Want more great global content? Check out our "Around The World" section!
---
Los Angeles: Contributor Michael Quintos reviews FLYING SOLO. He writes "To reiterate the show's intimacy, Gunn is only joined on stage by his unassuming (but hard-working) musical director/pianist Michael Bagby, who pretty much stays behind the piano hidden in the shadows for the show's entirety. By contrast, Gunn moves about on stage throughout, taking on several other roles besides playing himself, as he reaches for props, costume accessories, and other minimal stage props from behind the antique chair that is a replica of the one that used to be owned by his father."
---
Salt Lake City: Contributor Tyler Hinton reviews THE MUSIC MAN at the Hale Centre. He writes "Chris Brown as Mrs. Paroo (double cast with JaNae Gibbs Cottam), Christian Johnston as Marcellus Washburn (double cast with Matt Baxter), Allan DeWitt as Tommy Djilas (double cast with Cory Reed Stephens), Zac Zumbrunnen as Mayor Shinn (double cast with Brandon Suisse), and Shawnda Moss as Eulalie Shinn (double cast with Sharon Lynn Kenison) are also memorable in their parts."
---
Denver: Contributor Chris Arneson reviews The Arvada's SUNDAY IN THE PARK WITH GEORGE. He writes "To produce a solid production of Sunday in the Park with George, it takes a theatre company that can successfully create the ambiance of Seurat's work using suitable tech. Few have the opulence of the Arvada Center, which may explain why this show is done less frequently. Directed by Rod. A. Lansberry, the production plays with an unpretentious sophistication, focusing on the characters but not overlooking the art of it all. Not only is the scenic design (by Brian Mallgrave) meticulously crafted, costumes by Claire Henkel emulate Seurat's work exquisitely, along with a delectable touch of mid-'80s fashion."
---
Brisbane: Contributor Virag Dombay reviews AMERICAN IDIOT at QPAC. She writes "Once you've seen the show, it is clear to see as why the musical is a two-time Tony winner for Best Scenic Design of Musical and Best Lighting Design of a musical. John Mcintosh's bedraggled, grimy, two-level set is representative of the way the characters see the world around them and their role in it, however, it further allows space for Craig Wilkinson's video design to splash the walls with graffiti, live footage of the characters and newsreels of various political figures, such as the current American president. Mathew Marshall's lighting design compliments Lucas Newland's dynamic ensemble choreography (the only colour in the black and white world) through not only bringing light to nooks and crannies of the set in which the characters abide, but involves the audience in the narrative through quite frequently, leaving them in the light or, having the colourful lights circle around them, as if they were trapped in the same tale.My favourite lighting elements were the graffiti of the dates and handful of words from Johnny's diary entries splattered over the backdrop and the constant flashes of the television screen; the media becoming an eye surveilling each character's movements and relationships. Melaine Knight's costuming is the perfect punk-rock blend, with each character wearing clothing of a divergent design but of the same colour palette (with the exception of St Jimmy's bedazzled suite), additionally signifying how they are all the same, in their city of the damned."
---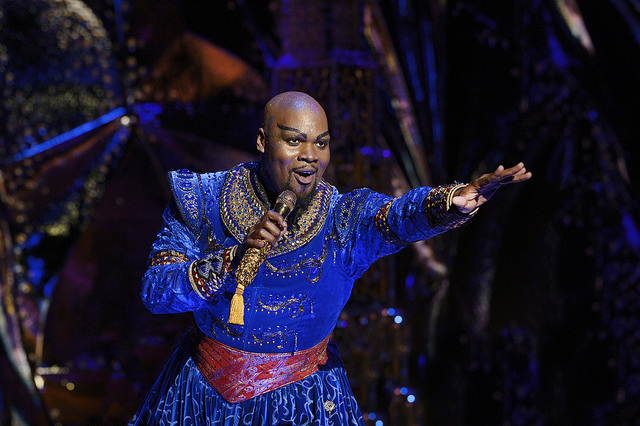 Denver: Contributor Chris Arneson reviews ALADDIN at the Denver Center. He writes "A few new songs are featured in the production. Some, like "Proud of Your Boy" and "High Adventure," were originally written for the movie by Ashman but cut after his death. Others were written by Beguelin for the Broadway show, incuding "These Palace Walls" (a number for Jasmine), "A Million Miles Away" (a duet for Aladdin and Jasmine), "Diamond in the Rough" (for Jafar and Iago) and "Somebody's Got Your Back" (a duet for Aladdin and Genie). The new numbers don't feel out of place and settle nicely into Agrabah's vibe."
---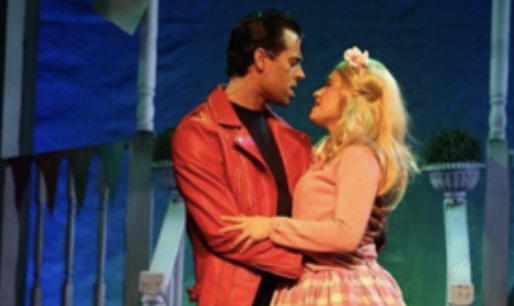 Long Island: Contributor Melissa Giordano reviews CRY-BABY at the Noel S. Ruiz Theatre. She writes "Excellently leading the lively cast in the role of Wade "Cry-Baby" Walker (Johnny Depp's role from the 1990 John Waters' movie) is CMPAC staple Steven Cottonaro whose stage presence and charm make him perfect for the role. Cry-Baby is the leader of a group of teenage Baltimore delinquents called the Drapes and he catches the eye of Allison, adorably portrayed by Gabrielle Farah, who is currently the girlfriend of Baldwin, portrayed by Matthew Paredi, who is the leader of the Squares (or, Geeks). Corny names, I know, but we are in the 1950's here. This is where the hilarity begins."
---
Raleigh:
Contributor Jeffrey Kare reviews BRIGHT STAR at
North Carolina Theatre
. He writes "
Steve Martin
&
Edie Brickell
have crafted a score that is catchy, original, unique, and is brought to life by
August Eriksmoen
's beautiful orchestrations. While the script by Martin is different from what you'd expect by a comedian like him, it still has its moments of great humor. The production directed by
Walter Bobbie
features some inventive lighting designed by
Japhy Weideman
, a small moving house from set designer
Eugene Lee
that very cleverly has the band playing in, and choreography by
Josh Rhodes
that's authentic to the music, period, and setting."
---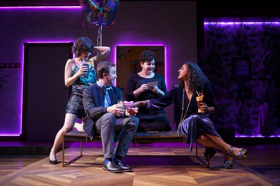 Los Angeles: Contributor Don Grigware reviews SIGNIFICANT OTHER at the Geffen. He writes "Under Stephen Brackett's finely paced direction, the actors are sublime. McQuail keeps Kiki self absorbed and very funny. Field is just marvelous as Laura. Every one of us has a sincere friend like Laura. Stoker plays three roles exceedingly well, differentiating between them as does Preston Martin who plays both straight and gay, having great fun with the queenish office mate. Von Vogt steals the play as Jordan with so many highs and lows to play. He creates a terrific balance and wins our hearts. Sybil Wickersheimer has created a lovely set design that inlcudes multiple changes from locale to locale with a minimum of transformation."
---
Regional Editor Spotlight: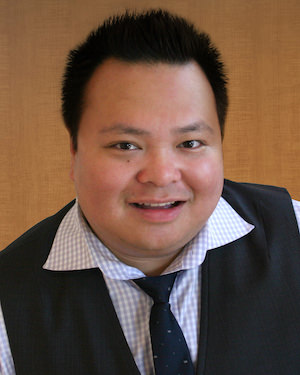 Michael Quintos
California Contributing Editor
A So. Cal. Contributing Editor since 2009, Michael Lawrence Quintos is a talented, mild-mannered Designer by day. But as night falls, he regularly performs on various stages everywhere as a Countertenor soloist, actor, and dancer for MenAlive since 2002. He sings everything from Broadway, Jazz, R&B, Classical, Gospel and Pop, and has shared the stage with Bernadette Peters, Debbie Reynolds, Michael Feinstein, and Liza Minnelli. His musical theater roots started early, performing in various stage productions and a couple of nationally-televised programs. The performing bug eventually brought him a brief championship run in the Philippines' version of "Star Search" before moving to Las Vegas at age 11. College brought him out to Orange County, California, where he earned a BFA in Graphic Design and a BA in Film Screenwriting. He has spent several years as a designer and art director for various media companies, while spending his free time performing in or critiquing shows.
---
Join Team BroadwayWorld! Interested in joining our team, but not exactly sure what we do? All of your questions are answered, along with every open position from guest and student bloggers, Regional Editors, and more! Find out where we have open positions available here!