Review: BRIGHT STAR National Tour at North Carolina Theatre
Originating from the 2013 collaborative album by Steve Martin and Edie Brickell titled Love Has Come for You, Bright Star tells a sweeping tale of love and redemption set against the rich backdrop in the Blue Ridge Mountains of North Carolina in the 1920s and '40s. The musical was inspired by the true story of a five-day-old baby who fell approximately 50 feet from a train into Big River in Irondale, Missouri on August 14th, 1902.
After having its world premiere at the Old Globe Theatre in San Diego, California on September 28th, 2014, Bright Star later came to Broadway on March 24th, 2016. While critical reviews were mixed, the production received 5 Tony Award nominations (including Best Musical). Unfortunately, Bright Star not only failed to win any accolades on Tony night (largely thanks to Hamilton), but it also struggled to find an audience as the production closed on June 26th of that year after 109 performances. Yet, thanks to the popularity of its Grammy nominated cast recording, a national tour was launched that's currently running through July 1st before Bright Star will officially be available for licensing.
As the musical begins, we meet the main character, Alice Murphy, who sings the opening number that's appropriately titled 'If You Knew My Story'. From there, the story unfolds like a novel as we go back and forth from seeing Alice as a enthusiastic teenage girl in the 1920s to a more mature woman in the 1940s. Actress Audrey Cardwell does a fantastic job at conveying all those range of emotions the character goes through.
The rest of the cast is also very good. Henry Gottfried gives a charismatic performance as Billy Cane, an aspiring writer who had just returned home from World War II. Patrick Cummings as Jimmy Ray Dobbs has an impressive character arc as he goes from this carefree boy in the 1920s to a more mature man in the 1940s. Liana Hunt gives a heartfelt performance as Billy's childhood friend, Margo Crawford. As Alice's employees at the Asheville Southern Journal, Kaitlyn Davidson and Jeff Blumenkrantz (reprising his role from the Broadway production) both serve as comedic highlights in their respective roles of Lucy Grant and as Daryl Ames.
Steve Martin & Edie Brickell have crafted a score that is catchy, original, unique, and is brought to life by August Eriksmoen's beautiful orchestrations. While the script by Martin is different from what you'd expect by a comedian like him, it still has its moments of great humor. The production directed by Walter Bobbie features some inventive lighting designed by Japhy Weideman, a small moving house from set designer Eugene Lee that very cleverly has the band playing in, and choreography by Josh Rhodes that's authentic to the music, period, and setting.
The musical itself is a sweet, sentimental show that has several moments (especially at the end of Act I) where audiences should be left with a lump in their throats. Yet, there are also moments where audiences should get teary-eyed as well (for good reasons). Not to mention that audiences should gasp when a reveal is made near the end of the show. Overall, I would absolutely recommend Bright Star (especially to all those North Carolinians)!
This national touring production is currently playing at the Raleigh Memorial Auditorium through April 22nd. For more information, please visit:
https://nctheatre.com/shows/bright-star%20
http://brightstarmusical.com/
Related Stories
Jeffrey Kare currently resides in Raleigh, North Carolina. Having been born and raised in Northeast Ohio, Jeffrey took interest in live theater at age 11. He also had the great pleasure of seeing s... (read more about this author)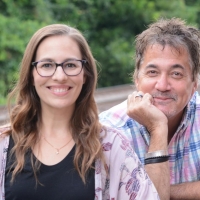 Interview: Chatting With Cora Hemphill & Tim Arts of Firebox Theatre Company

December 2, 2022

One of the newer theatre companies in the Triangle Area is Firebox Theatre Company. It's located in Wake Forest, North Carolina. I had the great pleasure of interviewing both of the founders, Cora Hemphill & Tim Artz, about all of this and more.
---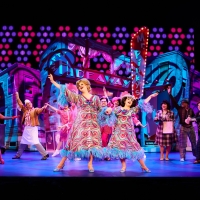 Review: HAIRSPRAY National Tour at Durham Performing Arts Center

November 17, 2022

Based on John Waters' 1988 cult film of the same name, Hairspray takes place in Baltimore, Maryland in the year 1962. The story centers on a plump teenage girl named Tracy Turnblad, whose lifelong dream is to dance on the local TV dance program known as The Corny Collins Show. When Tracy wins a role on the show and becomes an overnight sensation, she launches a campaign to integrate the show.
---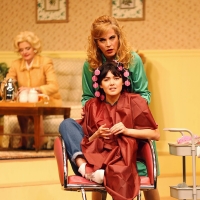 Review: North Carolina Theatre's STEEL MAGNOLIAS

November 6, 2022

Set in Chinquapin, Louisiana during the late 1980s, Steel Magnolias takes place in Truvy's beauty salon where all the ladies who are 'anybody' come to have their hair done. Helped by her eager new assistant, Annelle (who is not sure whether or not she is still married), the outspoken, wise-cracking Truvy dispenses shampoos and free advice to several of her friends.
---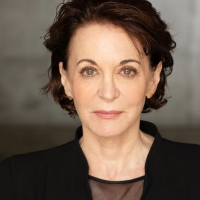 Interview: Kathleen Garrett of North Carolina Theatre's STEEL MAGNOLIAS

November 2, 2022

From November 4th-13th, North Carolina Theatre will be launching their 2022-23 season with a production of Robert Harling's STEEL MAGNOLIAS at A.J. Fletcher Opera Theatre, which is located inside Duke Energy Center for the Performing Arts. Actress Kathleen Garrett is taking on the role of Ouiser Boudreaux. She has most recently appeared as Laura Bush on the Showtime series, THE FIRST LADY, as well as Netflix's Emmy nominated miniseries, INVENTING ANNA. Next, she'll be seen on NCIS: LOS ANGELES. She has countless other screen credits which includes appearing on episodes of different TV shows such as HOME IMPROVEMENT, ER, MURDER, SHE WROTE, MURPHY BROWN, THE WEST WING, BEVERLY HILLS, 90210, MALCOLM IN THE MIDDLE, LAW & ORDER, and many more. She's also appeared in Oscar nominated films such as 2007's AMERICAN GANGSTER directed by Ridley Soctt and 2020's THE TRIAL OF THE CHICAGO 7 directed by Aaron Sorkin. I had the great pleasure of interviewing her about a lot of this and more.
---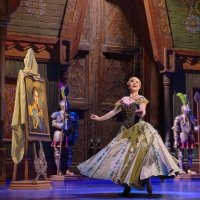 Review: FROZEN National Tour at Durham Performing Arts Center

September 16, 2022

Based on Disney's 2013 Academy Award-winning animated movie musical of the same name as well as Hans Christian Andersen's 1844 fairy tale, The Snow Queen, Frozen follows two royal sisters named Anna and Elsa. Read our review of the stage show, based on the blockbuster film, which eventually became the highest-grossing animated movie of all time at the worldwide box office (before it was eventually dethroned by Frozen II six years later).
---