Photo Flash: Mamie Parris and the Cast of CATS Pose with Adorable, Adoptable Felines
Each year, six to eight million dogs and Cats will enter shelters and rescue groups, but only about half will be adopted. To encourage shelter pet adoption during the holiday season, the cast of Andrew Lloyd Webber's iconic Broadway hit Cats have teamed up with The Shelter Pet Project to help these furry friends find their forever homes. Scroll down for photos of the company posing with some adorable, furry companions, plus watch their PSA here!
The Shelter Pet Project is a collaboration between the Ad Council, Humane Society of the United States (HSUS) and Maddie's Fund with a unified goal - to increase pet adoption.
The current cast of Cats includes Sam Lips as "Alonzo," Mackenzie Warren as "Bombalurina," Jakob Karr as "Carbuckety," Emily Grace Kersey as "Cassandra," Ron Todorowski as "Coricopat," Samantha Sturm as "Demeter," Mallory Michaellann as "Electra," Mamie Parris as "Grizabella, Christopher Gurr as "Gus / Bustopher Jones, " Sarah Jean Ford as "Jellylorum," Sarah Marie Jenkins as "Jennyanydots," Marc A. Heitzman as "Macavity / Plato," Zachary Downer as "Mistoffelees," Zachary Daniel Jones as "Mungojerrie," Andy Huntington Jones as "Munkustrap," ," Nathaniel Stampley as "Old Deuteronomy," Evan Kasprzak as "Pouncival," Tyler Hanes as "Rum Tum Tugger," Haley Fish as "Rumpelteazer," Jessica Cohen as "Sillabub," Aaron J. Albano as "Skimbleshanks," Emily Tate as "Tantomile," Andrew Wilson as "Tumblebrutus," and Claire Rathbun as "Victoria," along with Richard Todd Adams, Callan Bergmann, Maria Briggs, Joshua Michael Burrage, Colin Cunliffe, Francesca Granell, Jessica Hendy, Harris Milgrim, Madison Mitchell, Nathan Patrick Morgan, Megan Ort, Dani Spieler and Tanner Ray Wilson.
Composed by Andrew Lloyd Webber and based on T.S. Eliot's "Old Possum's Book of Practical Cats," the original Broadway production opened in 1982 at Broadway's Winter Garden Theatre (currently home to Lloyd Webber's newest hit, School of Rock - The Musical), where it ran for 7,485 performances and 18 years. Cats was originally produced on Broadway by Cameron Mackintosh, The Really Useful Company Limited, David Geffen, and The Shubert Organization.
The creative team for the new Broadway production of Cats includes John Napier (Scenic & Costume Design), Natasha Katz (Lighting Design), Mick Potter (Sound Design), choreography by Andy Blankenbuehler, based on the original choreography by Gillian Lynne, and direction by Trevor Nunn.
Photo Credit: Emilio Madrid-Kuser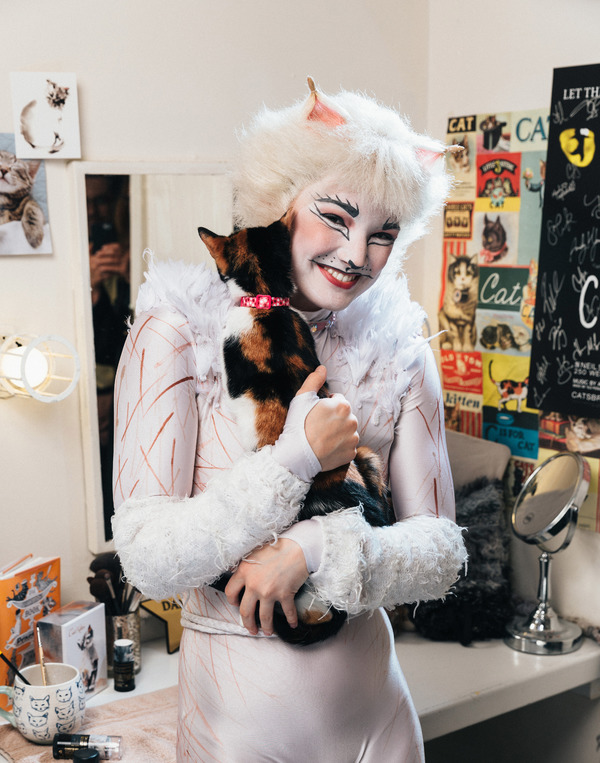 Claire Rathbun of the Cats cast shares a hug backstage with a shelter kitten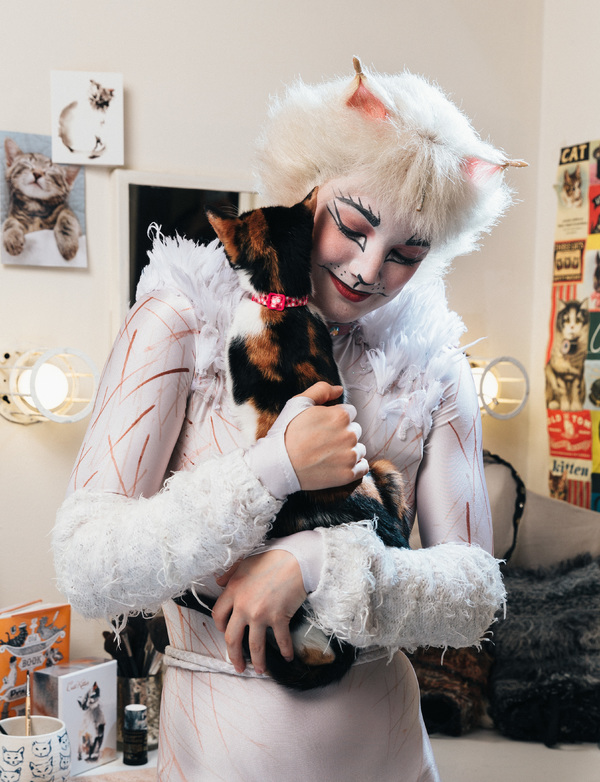 Claire Rathbun of the Cats cast shares a hug backstage with a shelter kitten

A Cats cast member with an adoptable shelter cat

Aaron J. Albano of the Cats cast and an adoptable shelter kitten from The Humane Society of New York

Aaron J. Albano of the Cats cast and an adoptable shelter kitten from The Humane Society of New York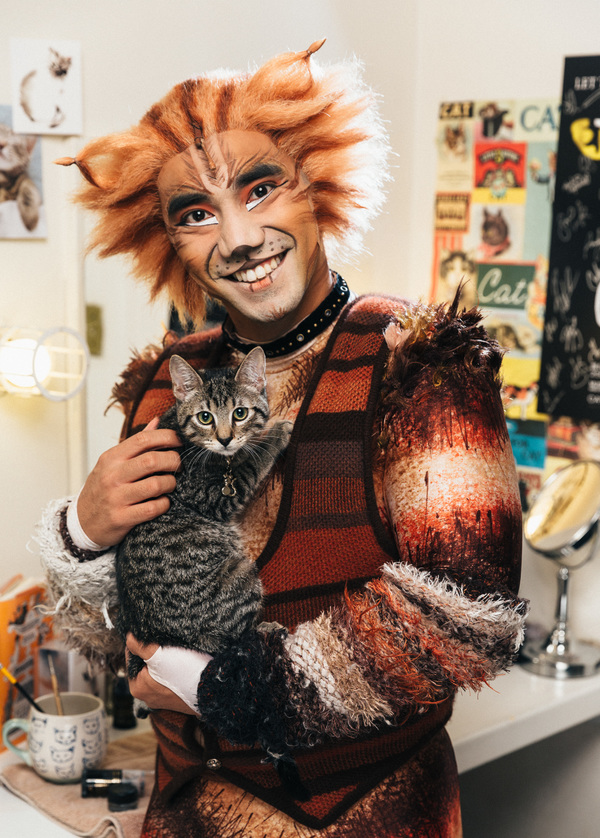 Aaron J. Albano of the Cats cast and an adoptable shelter kitten from The Humane Society of New York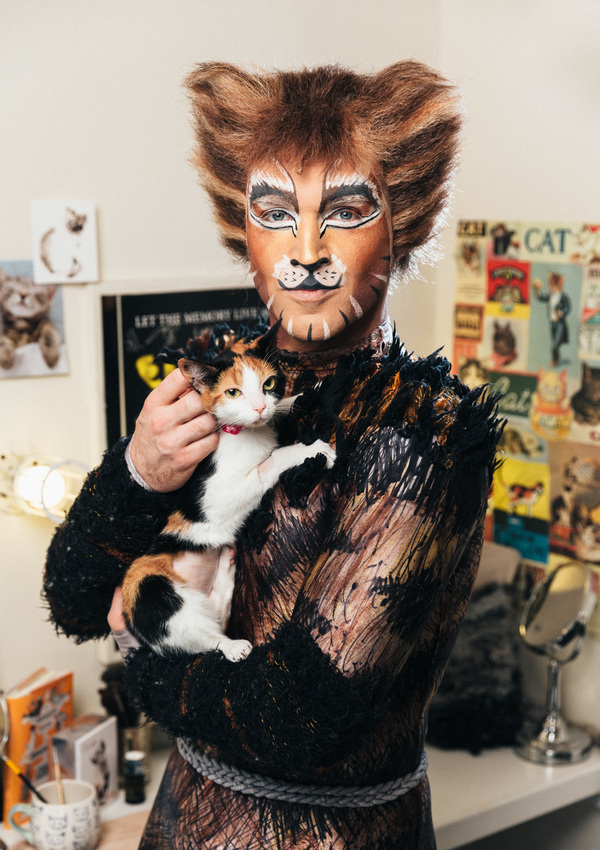 A Cats cast member with an adoptable shelter cat

Sam Lips of the Cats cast poses alongside adoptable shelter cat from The Humane Society of New York shelter

Adoptable shelter cat from The Humane Society of New York appears backstage with Sara Jean Ford

A Cats cast member with an adoptable shelter cat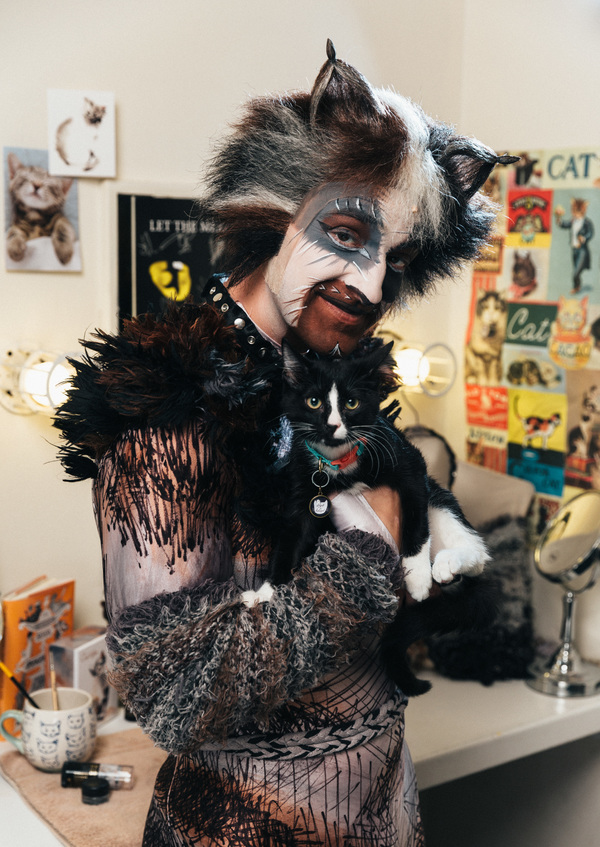 A Cats cast member with an adoptable shelter cat

A Cats cast member with an adoptable shelter cat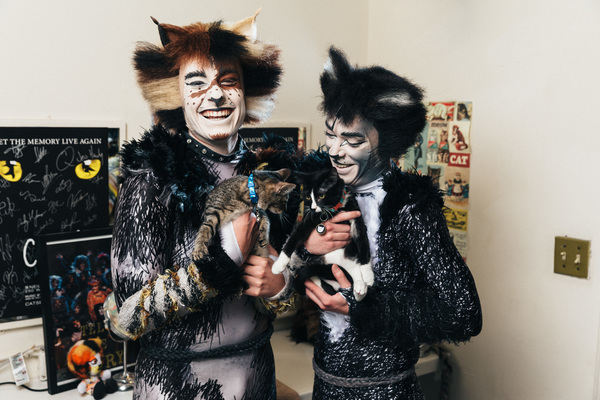 Joshua Michael Burrage and Robbie Nicholson of the Cats cast spend time with adoptable shelter Cats

CATS cast members with an adoptable shelter cat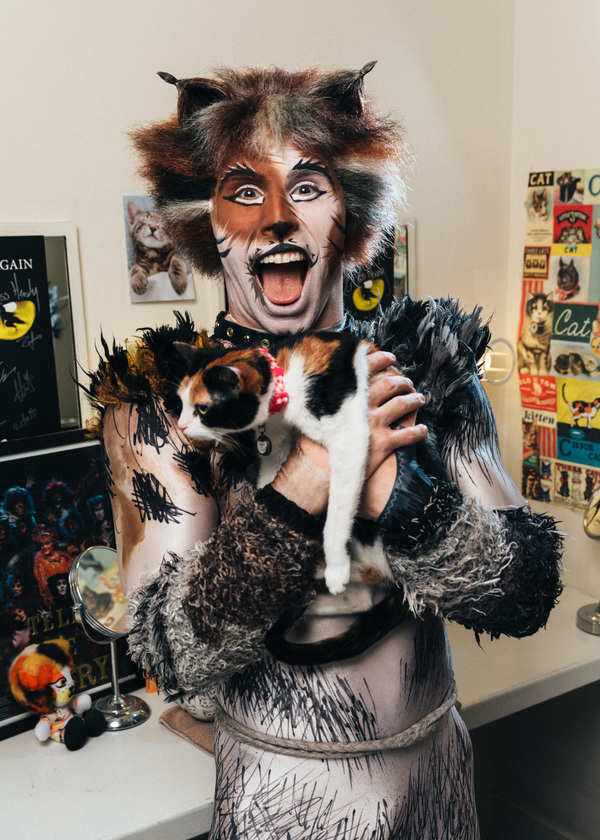 A Cats cast member with an adoptable shelter cat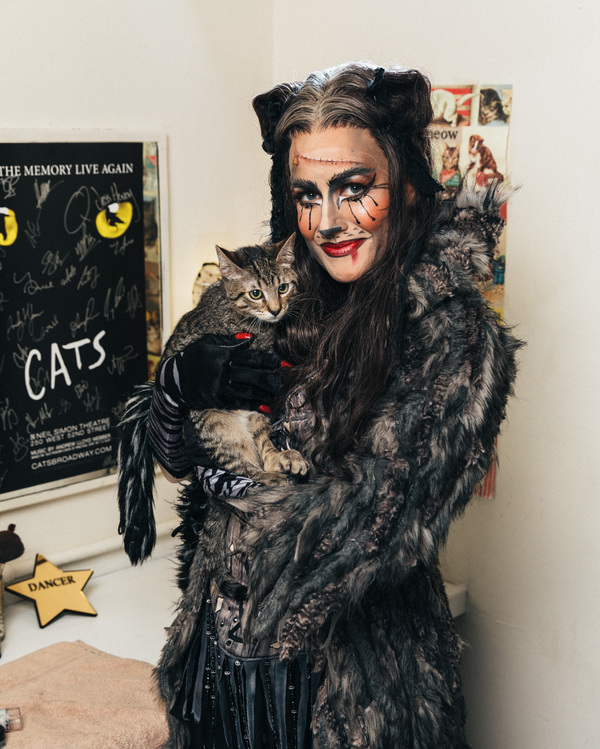 Mamie Parris of the Cats cast and an adoptable shelter cat share a moment backstage

Mamie Parris of the Cats cast and an adoptable shelter cat share a moment backstage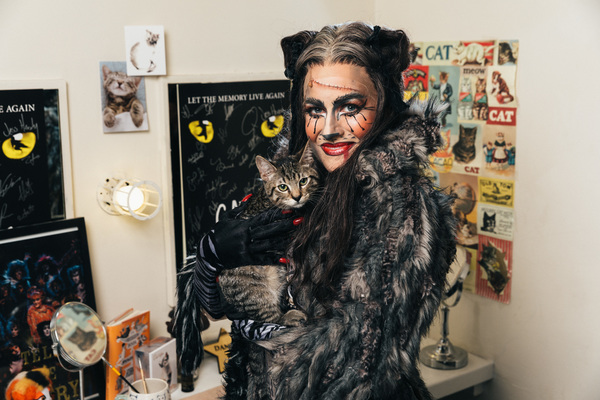 Mamie Parris of the Cats cast and an adoptable shelter cat share a moment backstage