Cats - 2016 - Broadway
The record-breaking musical spectacular by ANDREW LLOYD WEBBER that has captivated audiences in over 30 countries and 15 languages is back on Broadway!
Based on T.S. Eliot's "Old Possum's Book of Practical Cats," this wonderfully imaginative show features breathtaking music, including one of the most treasured songs in musical theater- "Memory."
Winner of 7 Tony Awards including BEST MUSICAL, CATS tells the story of one magical night when an extraordinary tribe of cats gathers for its annual ball to rejoice and decide which cat will be reborn. Featuring a cast of beautiful dancers and singers and the original Tony-winning sets and costumes, this beloved hit is still Broadway's most unforgettable event. Experience CATS for the first time as it begins a new life for a new generation... or let it thrill you once again!
LET THE MEMORY LIVE AGAIN!
Video preview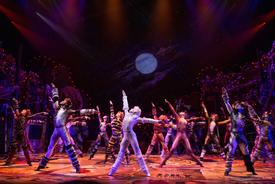 Photo preview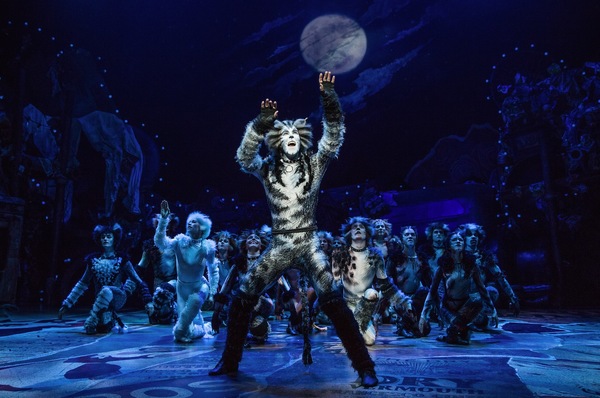 Schedule
Running Time: Two hours and 15 minutes, with one intermission
Featured Reviews For Cats
'Cats': Theater Review - Hollywood Reporter
Although it remains to be seen whether this revival will live up to the original production's tagline of "Now and Forever," enough time has passed for a new generation of theatergoers to embrace the show, while those who saw the original (and liked it) will probably want to return for a blast of nostalgia. And with the dramatic upturn in tourists to the Big Apple in recent years, there's no reason to think that this Cats won't be purring on Broadway for a very long time.
Review: Does 'Cats' Have Nine Lives on Broadway? Two, Certainly - New York Times
The overriding spirit of the revival appears to be the familiar motto: Don't mess with success. Once again, the production is directed by Trevor Nunn, with sets and costumes by John Napier. Once again, a Broadway theater has been transformed into a grungy London junkyard, where trash piles up against the walls and spills out into the auditorium - albeit on a somewhat smaller scale. That levitating tire, as famous a set piece as a certain falling chandelier, presides once again at the back of the stage. (Apparently the license plate on the battered car, which reads "NAP 70," is an in-joke indicating how many productions Mr. Napier has designed. Imagine how many leg warmers have been involved.)