Photo Flash: Kerry Butler, Robin de Jesus & More Join Tim Rosser & Charlie Sohne at Birdland
The Broadway at Birdland concert series presented the songwriting team Tim Rosser and Charlie Sohne in Tim & Charlie Go Solo on Monday, February 3 at 7pm. Check out a look back below!
The duo hosted a cast, which included Morgan Assante, Giuseppe Bausillio, Kerry Butler, Riley Costello, Blake Daniel, Robin De Jesus, Noah Galvin, Jason Gotay, Jessica Hendy, Anthony Lee Medina, Steve Raymond, Jonathan Raviv, Mike Schwitter, Allison Strong, Barbara Walsh and Alex Wyse. The band included Paul Staroba on piano, Dan Urness on horn, Summer Boggess on cello, Hidayat Honari on guitar, Ray Kilday on bass and Damien Bassman on percussion. Shoshana Feinstein produced the event.
Tim Rosser and Charlie Sohne were finalists for the 2013 Ebb Award. Their most recent show was The Boy Who Danced on Air (2013 NAMT Festival of New Works, 2013 Rodgers Award Finalist, developed through The Lark''s Monthly Meeting of the Minds and Roundtables). Previously, they wrote The Profit of Creation (2011 Yale Institute for Musical Theater, one of ten finalists for the O''Neill Music Theater Conference 2011 and 2012, developed at The Lark and through ASCAP''s 2010 Johnny Mercer Songwriters Program) and the short musical Political Speeches (The Culture Project''s IMPACT Series). Their work has been seen in a sold-out 54 Below Show, Cutting Edge Composers at Joe''s Pub, NYTB at the D-Lounge, NEXT''s Emerging Composers Series, and The Holiday Concert at the Lincoln Center Library. They were both members of the Advanced Class of the BMI Workshop.
The Broadway at Birdland concert series takes place every Monday at 7pm in the historic music room. See www.BirdlandJazz for more information.
Photos by Seth Walters

Alex Wyse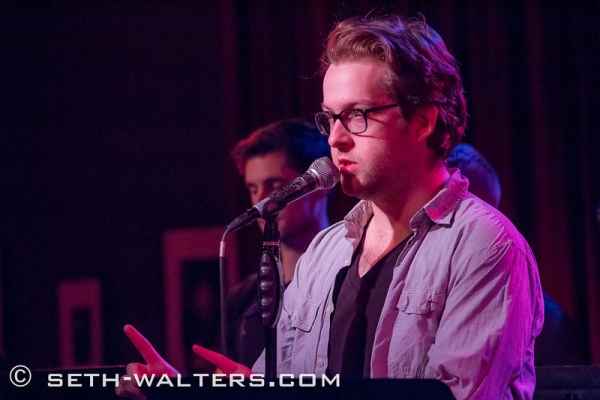 Andrew Kober

Blake Daniel

Chelsea Packard

Damien Bassman, Hidayat Honari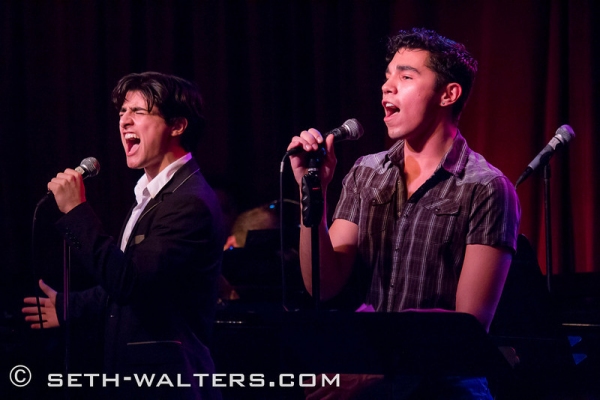 Guiseppe Bausilio, Anthony Lee Medina

Hunter Ryan Herdlicka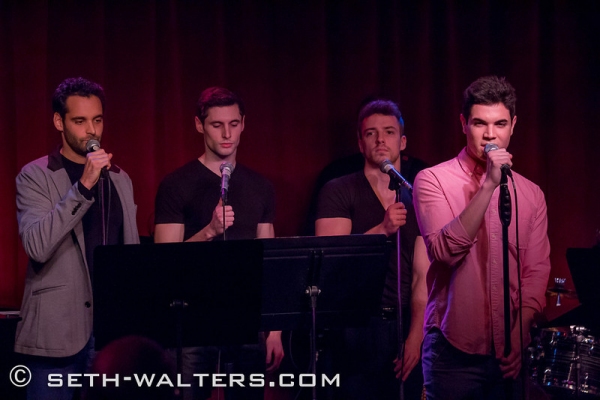 Jonathan Raviv, Mike Schwitter, Anthony Crouchelli, Jason Gotay

Jonathan Raviv

Kerry Butler

Mike Schwitter, Anthony Crouchelli, Noah Galvin, Jessica Hendy, Julie Galorenzo, Morgan Assante