New York Society Library to Hold Reading of Ellen McLaughlin and Sarah Taylor Ellis' THE TROJAN WOMEN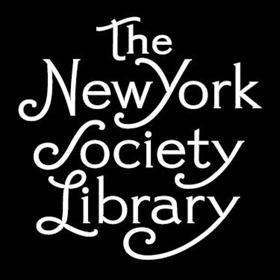 The New York Society Library presents a new chamber musical based on Euripides' The Trojan Women on Monday, January 22, at 6pm. With libretto by Ellen McLaughlin and music by Sarah TaylorA. Ellis, The Trojan Women will be directed by Rachel Dickstein and music directed by Mila Henry.
Euripides' play chronicles the widowed women of Troy who, in the wake of their devastating defeat, wait on the beach below the ravaged city to be claimed by their Greek conquerors as slaves and concubines. Though the war is over, exile and degradation lie ahead: the fates of these women-including Queen Hecuba, her mad daughter Cassandra, and her daughter-in-law Andromache-still hang in the balance. Ellen McLaughlin's play adaption was originally written in response to the Bosnian war of the early 1990s; this new musical version speaks to the struggle of refugees from Syria and around the world.
Andrea Jones-Sojola (Porgy and Bess), Grace McLean (Great Comet), Christiana Cole, and Sumayya Ali (Great Comet) head the cast as Hecuba, Helen, Cassandra, and Andromache respectively. They are joined by Alok Tewari (The Band's Visit) as Poseidon and Jonathan Schenk as Talthybius, as well as a chorus comprised of Diana Huey (The Little Mermaid national tour), Anna Mayo, Jasmine Muhammad, Rachel Kara Pérez, Kamala Sankaram, and Katie Zaffrann.
The reading will run approximately 70 minutes with no intermission.
Ellen McLaughlin is a playwright, actor, writer and educator. Her plays have received numerous national and international productions. They include Days and Nights Within, A Narrow Bed, Infinity's House, Iphigenia and Other Daughters, Tongue of a Bird, The Trojan Women, Helen, The Persians, Oedipus, Ajax in Iraq, Kissing the Floor, Septimus and Clarissa, and Penelope. Producers include: The Public Theater, The National Actors' Theater and New York Theater Workshop in NYC, Actors' Theater of Louisville, The Actors' Gang L.A., Classic Stage Co., N.Y., The Intiman Theater, Seattle, Almeida Theater, London, The Mark Taper Forum, L.A., The Oregon Shakespeare Festival, The Getty Villa, California., and The Guthrie Theater, Minnesota, among other venues. Grants and awards include: Great American Play Contest, Susan Smith Blackburn Prize, the NEA, the Writer's Award from the Lila Wallace-Reader's Digest Fund, the Berilla Kerr Award for playwrighting. T.C.G./Fox Residency Grant -- for Ajax in Iraq, written for the A.R.T. Institute. She has taught playwriting at Barnard College since 1995. Other teaching posts include Breadloaf School of English, Yale Drama School and Princeton University, among others. Ms. McLaughlin is also an actor. She is most well known for having originated the part of the Angel in Tony Kushner's Angels in America, appearing in every U.S. production from its earliest workshops through its Broadway run. http://www.ellenmmclaughlin.com/
Sarah TaylorA. Ellis composes musicals about women. In addition to The Trojan Women, Sarah is currently composing a timeless contemporary adaptation of Jane Austen's Emma with playwright Meghan Brown; Emma will be workshopped in London this upcoming April with director Thom Southerland. Sarah's newest project, also with Meghan Brown, is a feminist slumber party/rock musical entitled These Girls Have Demons. Sarah's work has been developed with The Civilians and Apples and Oranges Studios, and she collaborated on an original choral piece, "We Walk Through," that kicked off the 2017 Women's March on NYC. Sarah is the composer-in-residence at The Nightingale-Bamford School, a girls' school where she collaborates with elementary through high school students on original musicals, song cycles, and film scores. She holds a Ph.D. in Theater & Performance Studies from UCLA and a B.A. from Duke University. www.staylorellis.com