Latest News on Christiana Cole
Stage Credits
  [Off-Broadway]
Off-Broadway Premiere, 2019
Rose Arbuthnot
Christiana Cole News
Laura Bell Bundy, Kimberley Locke & More Announced for The Green Room 42 March Lineup
by Chloe Rabinowitz - Feb 25, 2022
The Green Room 42 has announced their March line-up for in-person performances. Located inside YOTEL Times Square (570 Tenth Avenue, Fourth Floor), The Green Room 42 is Broadway's newest and most spacious cabaret club.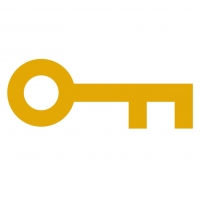 Ring of Keys Announces QUEERING THE CANON Concert Series
by Chloe Rabinowitz - Jan 13, 2022
Ring of Keys, a 501(c)3 artist service organization and the only national network of queer women, trans, and gender non-conforming professional artists working on and offstage in musical theatre, has announced The Queering the Canon Concert Series building off the success of 2020's Queering the Canon concert at Joe's Pub.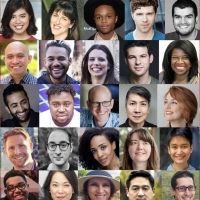 Prospect Theater Company Announces Fall Concert Events at Symphony Space
by Chloe Rabinowitz - Oct 14, 2021
Prospect Theater Company has announced two special one-night-only concert performances of new musical theater work at NYC's Symphony Space (2537 Broadway at 95th Street). On Tuesday, October 26 at 7:30pm the company presents REIGNITE, an evening of new songs from works-in-process by an exciting lineup of emerging and established writers.
Hennepin Theatre Trust Partners With Minneapolis Musical Theatre And The Chambers Hotel To Showcase Minne-Musicals
by A.A. Cristi - Sep 3, 2021
Hennepin Theatre Trust announced that Minne-Musicals, a free, ticketed theatrical event, will be arriving at The Hennepin (900 Hennepin Ave., Minneapolis) and The Chambers Hotel (901 Hennepin Ave., Minneapolis) on Friday, Sep. 10 - Sunday, Sep. 12 at 6:30 p.m.
Sisco & Josepher Launch New Radio Show IN BETWEEN THE LINES On Musical Theatre Radio
by Stephi Wild - Jan 14, 2021
David Sisco and Laura Josepher, owners of ContemporaryMusicalTheatre.com, are launching a new radio show on MusicalTheatreRadio.com on Saturday, January 16 at 10 AM (EST).
MTI Will Make Theatre Now's 10-Minute Musicals Available for Licensing
by Nicole Rosky - Nov 10, 2020
Theatrical licensor Music Theatre International (MTI) announced an agreement with Theatre Now New York, an artist service organization dedicated to the development of new works, to represent and license 25 short musicals from its collection beginning in early 2021.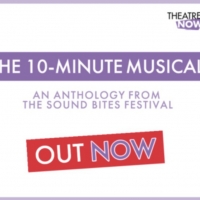 New Book, THE 10-MINUTE MUSICAL, An Anthology From The SOUND BITES Festival, is Now Available
by Stephi Wild - Nov 2, 2020
Theatre Now's THE 10-MINUTE MUSICAL, AN ANTHOLOGY FROM THE SOUND BITES FESTIVAL Out Next Month
by A.A. Cristi - Oct 13, 2020
Theatre Now has annouced the November 1st release of The 10-Minute Musical, an Anthology from the SOUND BITES Festival. The first ever anthology of 10-minute musicals, the book features 25 complete musicals and is a resource for educators, producers, theatre enthusiasts, and anyone interested in the musical theatre form. More information on the book, including a link to purchase, can be found at www.tnny.org/anthology-book.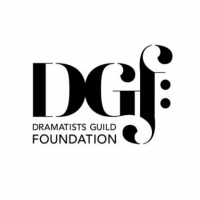 Dramatists Guild Foundation Announces 2020-2021 Fellows Class
by Stephi Wild - Sep 16, 2020
Dramatists Guild Foundation (DGF) has announced the 2020-2021 class of Fellows. The 20-year-old program propels the most promising creative talents to their full potential to help shape the future of theater. This season's class includes six musical theater writers and four playwrights, who were selected from more than 500 applicants.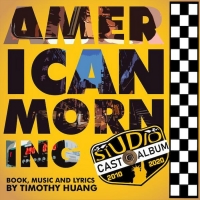 Will Roland, Arielle Jacobs, and More Featured On AMERICAN MORNING Studio Cast Recording
by Stephi Wild - Jun 12, 2020
Kate Hall & Gary Lynch and The Lisa Cleff Kurtz and Michael Kurtz Foundation, in association with Less Than Rent Theatre, will release the studio cast recording of American Morning, with book, music and lyrics by Timothy Huang.