Meet the Broadway-Filled Cast of THE PARTY; In Theatres on February 16!
In Sally Potter's new dark comedy THE PARTY, Janet (Kristin Scott Thomas) is hosting an intimate gathering of friends in her London home to celebrate her political ascension, while her husband, Bill (Timothy Spall), seems preoccupied. Janet's acerbic best friend, April (Patricia Clarkson) arrives and others follow, some with their own dramatic news to share, but an announcement by Bill provokes a series of revelations that gradually unravel the sophisticated soiree, and a night that began with champagne may end with gunplay.
This witty, sharp and very funny new comedy will be a unmissable date for everyone's diary. The Party hits theatres on February 16, 2018. Click here for tickets!
The cast of The Party is filled with stars who you know and love from the stage and screen. The guestlist includes: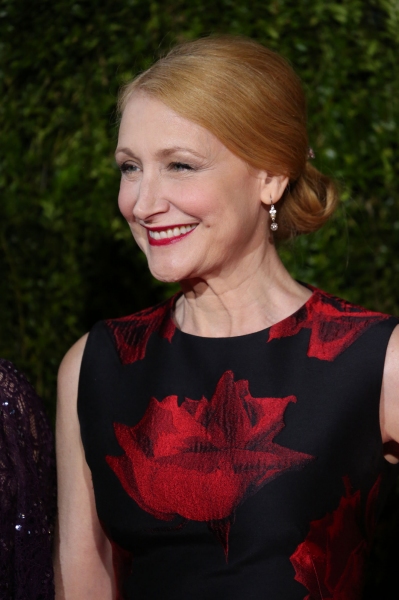 Patricia Clarkson - 'APRIL'
Recently, Patricia was seen opposite Bradley Cooper in The Elephant Man, for which she received a Tony Award nomination. Following its successful run on Broadway, the cast reprised their roles on the West End at the Theatre Royal Haymarket. Other Broadway and off-Broadway credits include: Three Days of Rain, Raised in Captivity, Eastern Standard and the role of "Blanche" in A Streetcar Named Desire at The KENNEDY Center.
Patricia Clarkson is an Academy-Award nominee and Emmy Award-winning actress. Her recent films include LEARNING TO DRIVE, THE MAZE RUNNER franchise, THE EAST, CAIRO TIME, EASY A, FRIENDS WITH BENEFITS, WHATEVER WORKS, SHUTTER ISLAND, and VICKY CRISTINA BARCELONA.
Patricia's other film credits include OCTOBER GALE, HIGH ART, GOOD NIGHT AND GOOD LUCK, THE GREEN MILE, and PIECES OF APRIL, for which she received a Golden Globe nomination. Television credits include 'Six Feet Under,' 'Five,' and most recently 'Parks and Recreation.' She will next be seen in an upcoming arc on the hit Netflix show 'House of Cards.'
Last year Patricia wrapped production on two other films: Isabel Coixet's THE BOOKSHOP, alongside Bill Nighy and Emily Mortimer, and the hotly anticipated indie drama JONATHAN, opposite Ansel Elgort.
---
BRUNO GANZ - 'GOTTFRIED'
Bruno Ganz started his career as an actor in the 1960s, appearing mostly in theatre productions. Thereafter, he promptly moved onto films and had his breakthrough in SOMMERGASTE in 1976. Since then, Bruno has celebrated a prominent career as one of Germany's leading actors, starring in both European and American productions. He is best known for working with internationally acclaimed directors including Werner Herzog, Wim Wenders, Ridley Scott and Francis Ford Coppola. Over the years, Bruno has won numerous awards, as well as being honoured with the Lifetime Achievement Award at the 2010 European Film Awards.
His portrayal of Adolf Hitler in Oliver Hirschbiegel's Academy-Award nominated 2004 film DOWNFALL won him countless international awards and worldwide recognition. Other prominent film credits include Francis Ford Coppola's pre-World War II romantic mystery YOUTH WITHOUT YOUTH, Stephen Daldry's Academy-Award winning adaptation of the best-selling German novel THE READER, and Jaume Collet-Serra's UNKONWN IDENTITY. Most recently, Bruno was seen alongside Stellan Skarsgard in the Norwegian film KRAFTIDIONEN and in the iconic production of HEIDI by Alain Gsponer.
Bruno will next be seen in Terrence Malick's newest drama RADEGUND alongside August Diehl, Maria Simon and Matthias Schoenaerts, which was shot in Germany in 2016 and is expected to be released in 2018, as well as Lars von Trier's THE HOUSE THAT JACK BUILT scheduled for release in early 2017.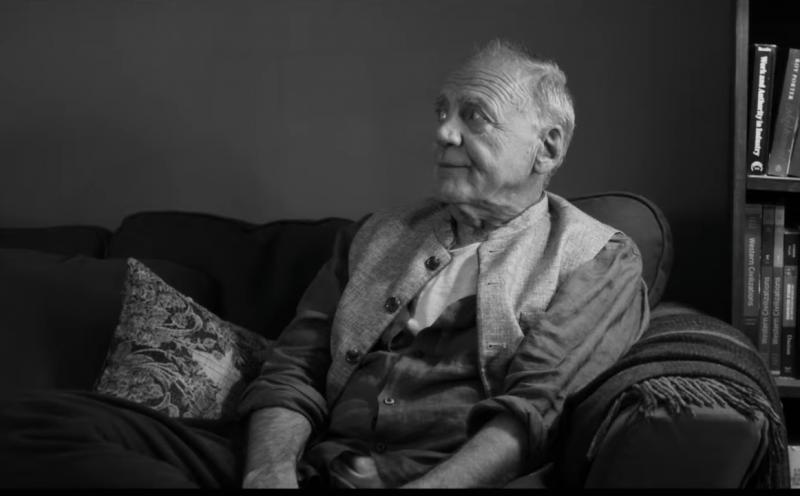 ---
Cherry Jones - 'MARTHA'
Cherry Jones is an American actress, best known for her work in theatre and television. She has starred most recently in the triumphant revival of Tennessee Williams' The Glass Menagerie, which originated at the American Repertory Theater in Cambridge, Massachusetts, where she is a founding member and where earlier in her career she appeared in more than 25 productions including Twelfth Night, The Three Sisters and The Caucasian Chalk Circle. Cherry is a five-time Tony Award nominee for her work on Broadway, winning the Award for the 1995 revival of The Heiress and for the 2005 original production of Doubt, for which she also won the Drama Desk, Lucille Lortel, Outer Critics Circle and Obie Awards. Her other Broadway credits include Nora Ephron's play Imaginary Friends, Angels in America, Millenium Approaches, and Our Country's Good.
Cherry may be best known for her role as US President Allison Taylor on the FOX series '24,' for which she has won an Emmy. Most recently, she has had the recurring role on the Primetime Emmy Award-winning Amazon comedy-drama series 'Transparent' in its second and third seasons, for which she was nominated for the Critics' Choice Television Award for Best Guest Performer in a Comedy Series in 2015, and Charlie Brooker's 'Black Mirror.'
Cherry's film appearances include THE HORSE WHISPERER, ERIN BROCKOVICH, SIGNS, THE VILLAGE, OCEAN'S TWELVE and most recently Terrence Malick's critically lauded KNIGHT OF CUPS, I SAW THE LIGHT opposite Tom Hiddleston, and Tina Fey's comedy WHISKEY TANGO FOXTROT.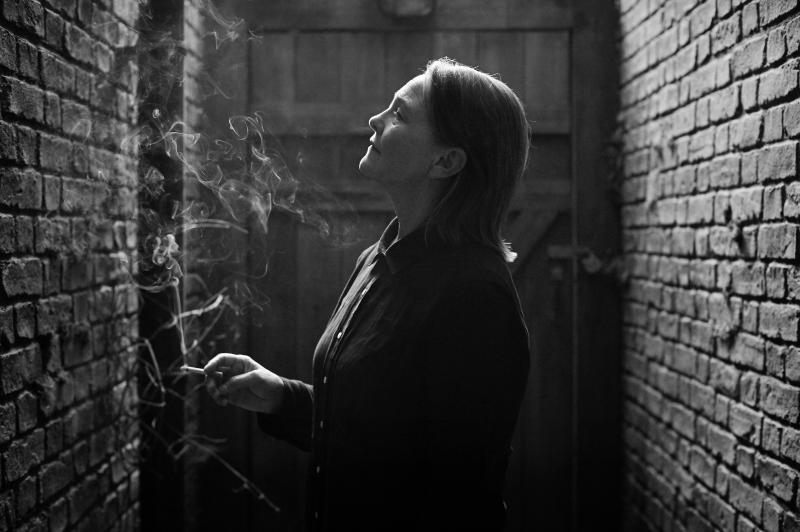 ---
Emily Mortimer - 'JINNY'
Emily Mortimer is a British actress and producer, known for her film and television work. The daughter of famed writer Sir John Mortimer, she attended St. Paul's Girls School in Hammersmith, London and went on to study English and Russian at Oxford University.
Emily is currently shooting Disney's new adaptation of MARY POPPINS, starring opposite Meryl Streep, Colin Firth, and Emily Blunt and directed by Rob Marshall. She recently wrapped award-winning director Isabelle Coixet's new film THE BOOKSHOP, alongside Bill Nighy and Patricia Clarkson. She will next be seen in Ritesh Batra's drama THE SENSE OF AN ENDING with Jim Broadbent, Charlotte Rampling and Michelle Dockery.
Throughout her career, Emily has worked with numerous acclaimed directors. She starred in Martin Scorsese's HUGO as well as SHUTTER ISLAND, alongside Leonardo DiCaprio. She also starred in Woody Allen's MATCHPOINT. Other notable film credits include RIO, I LOVE YOU, helmed by acclaimed director Paolo Sorrentino; OUR IDIOT BROTHER opposite Paul Rudd; Brad Anderson's TRANSSIBERIAN opposite Woody Harrelson and Ben Kingsley; LOVE'S LABOUR'S LOST, directed by Kenneth Branagh; LARS AND THE REAL GIRL opposite Ryan Gosling and David Mamet's RED BELT. Her breakthrough performance was in Nicole Holofcener's acclaimed LOVELY AND AMAZING, for which she won an Independent Spirit Award for Best Supporting Actress.
On the small screen, Emily was last seen in the second season of her HBO show 'Doll & Em,' co-written and co-starring her real-life best friend Dolly Wells. She also starred in the HBO series 'The Newsroom,' created by Aaron Sorkin, as well as in Tina Fey's critically-acclaimed comedy '30 Rock.'
Emily also runs a Production Company King Bee Productions with her husband Alessandro Nivola.
---
Cillian Murphy - 'TOM'
One of the most acclaimed, versatile actors of his generation, Cillian Murphy has starred in major studio hits, award-winning independent films, a celebrated television series and on the stages of London, New York and around the globe. Cillian regularly returns to the stage, often collaborating with Irish playwright Enda Walsh. Following critically acclaimed, sold out runs in Ireland, their most recent collaboration, Ballyturk, ran at the National Theatre in London. Cillian previously starred in Walsh's stunning monologue Misterman (2012 Drama Desk Award, The Irish Times Theatre Award) and first made his mark on stage with an explosive performance in Walsh's Disco Pigs.
He most recently starred in Christopher Nolan's World War II epic DUNKIRK, Ben Wheatley's shoot-out comedy FREE FIRE and screenwriter Mark O'Rowe's directorial debut, THE DELINQUENT SEASON.
For television, Cillian also stars as Thomas Shelby in the BBC Two/Netflix gangster saga 'Peaky Blinders.' Production on the fourth season commences this spring.
Cillian first garnered international attention for his performance in Danny Boyle's 28 DAYS LATER. In 2005, he made an indelible impression as Dr. Jonathan Crane/The Scarecrow in Christopher Nolan's BATMAN BEGINS, for which he received a London Film Critics' Circle Award nomination. He reprised the role in Nolan's THE DARK KNIGHT and THE DARK KNIGHT RISES and later reunited with the director for the critically acclaimed hit INCEPTION.
In 2006, Cillian received a Golden Globe nomination for his performance as the transgender OUTCAST Patrick "Kitten" Brady in Neil Jordan's BREAKFAST ON PLUTO. He also garnered consecutive BIFA Award nominations for his performances in Ken Loach's Palmed'Or-winning THE WIND THAT SHAKES THE BARLEY, Danny Boyle's SUNSHINE, and the BIFA-winning BROKEN, directed by Rufus Norris.
---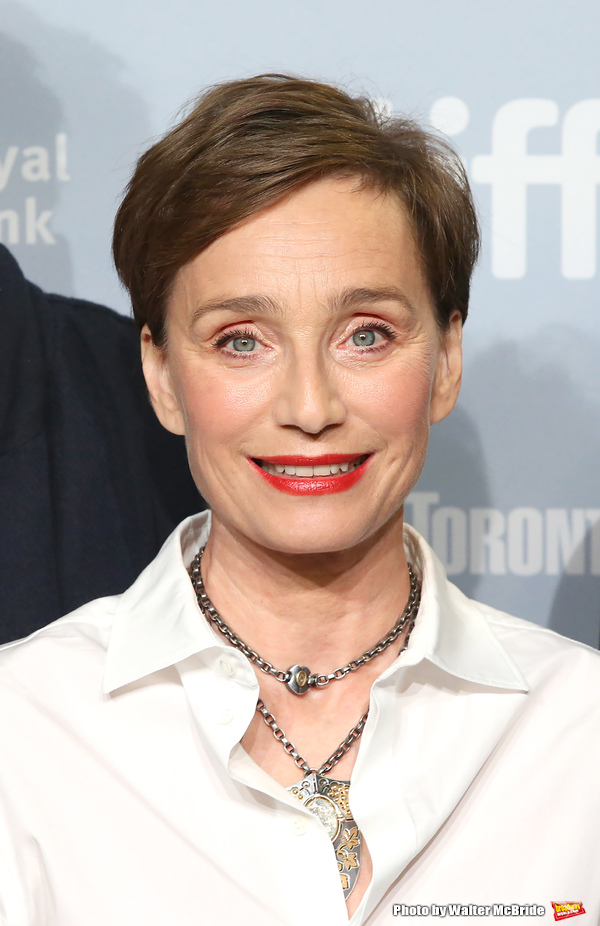 Kristin Scott Thomas - 'JANET'
Kristin's recent theatre credits include Peter Morgan's The Audience, Ian Rickson's production of Electra at the Old Vic, following appearances in his West End productions ofOld Times and BETRAYAL and his acclaimed Royal Court staging of The Seagull. For her portrayal of Arkadina in The Seagull, she received the 2008 Olivier Award for Best Actress, reprising the role on Broadway the following year. Other theatre includes West End productions of As You Desire Me and Three Sisters.
She is the recipient of a BAFTA, four Evening Standard Awards, a London Critics' Circle Award and a Screen Actors Guild Award for her extensive film work, as well as a DBE for her services to drama.
Kirstin's break-out role was the British cult romantic comedy FOUR WEDDINGS AND A FUNERAL, starring opposite Hugh Grant and Andie MacDowell, for which she won the Best Actress Award at the 1995 BAFTAs. She is perhaps best known for starring in the 1996 multi-Academy Award-winning film THE ENGLISH PATIENT, for which she received a Best Actress Oscar nomination. Her recent film credits include SUITE FRANCAISE, MY OLD LADY, THE INVISIBLE WOMAN, and Nicolas Winding Refn's ONLY GOD FORGIVES. She will next be seen in Joe Wright's upcoming war drama about Winston Churchill, DARKEST HOUR.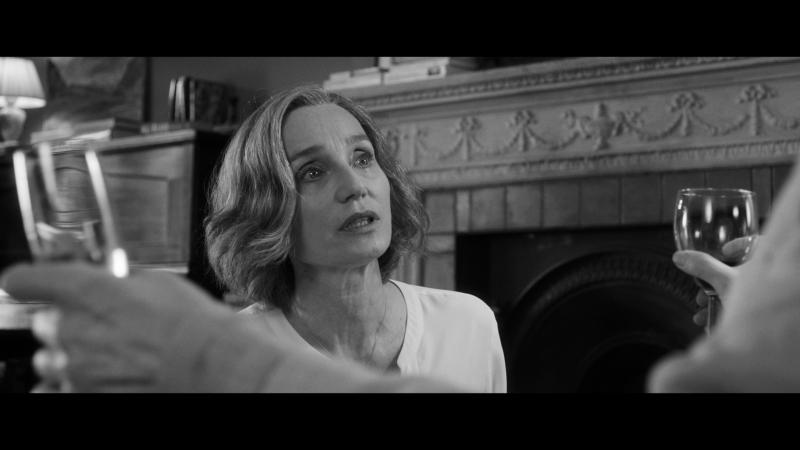 ---
Timothy Spall - 'BILL'
Timothy Spall OBE is one of Britain's best-loved and most talented character actors. He trained at the National Youth Theatre and RADA, and began his acting career in the theatre, with seasons at Birmingham Rep and the RSC. We recently saw Timothy return to the stage in the most lauded The Caretaker at The Old Vic. He received wide acclaim for his role as J.M.W Turner in Mike Leigh's MR TURNER, for which he won seven international awards, including the Cannes Film Festival Best Actor Award.
Timothy is perhaps best known for his role as Peter Pettigrew in the HARRY Potter film series, and his diverse film work includes: THE KING'S SPEECH, THE DAMNED UNITED, SWEENEY TODD: THE DEMON BARBER OF FLEET STREET, PIERREPOINT, ALL OR NOTHING, LUCKY BREAK, TUPSY TURVY, and SECRETS AND LIES, among others.
His television credits include: 'Fungus the Bogeyman,' 'The Enfield Haunting,' 'Blandings,' 'The Syndicate,' 'The Fattest Man in Britain,' 'Oliver Twist,' 'The Street,' 'Bodily Harm,' 'Auf Wiedersehen Pet,' 'Perfect Strangers,' 'Shooting the Past,' 'Our Mutual Friend,' and his own documentary 'Timothy Spall: Somewhere at Sea.'
Other upcoming screen credits include: DENIAL withRachel Weisz and Tom Wilkinson, Nick Hamm's THE JOURNEY and David Blair's AWAY. As well as THE PARTY, he has recently wrapped on two other feature film projects: THE CHANGEOVER, and FINDING YOUR FEET with Imelda Staunton and Celia Imrie.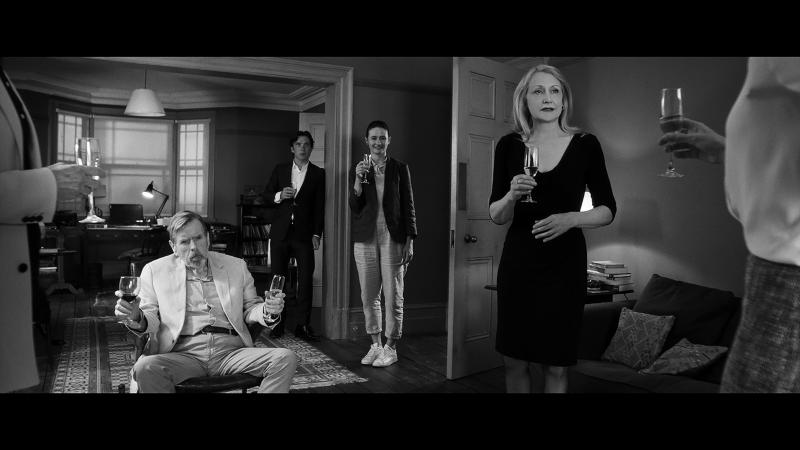 The Party hits theatres on February 16, 2018. Click here for tickets!