John Leguizamo to Play Lyceum Theatre on Broadway Starting Feb. 21
John Leguizamo returns to Broadway next year with his new solo play GHETTO KLOWN for a 12-week engagement beginning previews on February 21 and opening on Tuesday March 22 at the Lyceum Theatre (149 West 45th Street).
Conceived and performed by Emmy and Obie Award winner John Leguizamo and directed by Academy Award winner Fisher Stevens, GHETTO KLOWN is presented by Westbeth Entertainment, Daveed D. Frazier and Nelle Nugent.
GHETTO KLOWN is the next chapter in John Leguizamo's hugely popular personal and professional story. It follows in the unabashed, uncensored, and uninhibited tradition of his Mambo Mouth, Spic-O-Rama, Freak, and Sexaholix...a Love Story. In Leguizamo's trademark style, the piece explodes with energy, leading audiences on a fever-pitch adventure and heating up the stage with vivid accounts of where he's been and the colorful characters who have populated his life. Leguizamo takes audiences from his adolescent memories in Queens to the early days of his acting career during the outrageous 80s avant-garde theatre scene, and on to the sets of major motion pictures and his roles opposite some of Hollywood's biggest stars.
Leguizamo explains, "GHETTO KLOWN is all the things I say to my therapist and my manager, but would NEVER want the general public to know. It's cheaper than a lawsuit and I get to take a bow at the end. It's like Wikileaks but with no international manhunt. Yet."
GHETTO KLOWN was showcased in earlier incarnations in cities including Philadelphia, New Haven, Santa Fe, Louisville, La Jolla, Berkeley, Toronto, and at Montreal's Just for Laughs Festival.
John will perform an 'unplugged' version of the show under the title John Leguizamo Warms Up at Chicago's Royal George Theatre from February 1 - 12.
Multi-faceted performer and Emmy Award winner John Leguizamo's notable career defies categorization. Possessing boundless energy and creativity, Leguizamo's work spans the genres of film, theatre, television, literature and beyond. As writer and performer, Leguizamo created the Off-Broadway sensation Mambo Mouth, in which he portrayed seven different characters (Obie, Outer Critics Circle, Vanguardia Awards). His second one-man show Spic-O-Rama enjoyed extended sold-out runs in Chicago and New York (Dramatists' Guild Hull-Warriner Award for Best American Play, Lucille Lortel Outstanding Achievement Award for Best Broadway Performance, Drama Desk Award for Best Solo Performance). His third solo show Freak completed a successful run on Broadway in 1998. A special presentation of Freak, directed by Spike Lee, aired on HBO (Emmy Award for Outstanding Performance in a Variety or Music Program and nomination for Outstanding Variety, Music or Comedy Special). In Fall 2001 Leguizamo returned to Broadway with Sexaholix...a Love Story, directed by Peter Askin (Outer Critics Circle Award nomination for "Outstanding Solo Performance" and Tony Award nomination for Best Special Theatrical Performance). Sexaholix aired as an HBO Special in Spring 2002 and toured widely. Other stage credits: A Midsummer Night's Dream and La Puta Vida at the New York Shakespeare Festival and Parting Gestures at INTAR. Presently, Leguizamo delights younger fans as the voice of Syd in Ice Age 1, 2 and 3. He has been seen in countless films including Love in the Time of Cholera opposite Javier Bardem and Benjamin Bratt, The Happening opposite Mark Wahlberg, Righteous Kill opposite Robert DeNiro and Al Pacino, The Babysitters opposite Cynthia Nixon and The Take opposite Rosie Perez as well as Miracle at St. Anna, Land of the Dead, The Groomsmen, Lies & Alibis, Assault on Precinct 13, Sueno, Spin, Moulin Rouge, Summer of Sam, King of the Jungle, Spawn, William Shakespeare's Romeo + Juliet, Dr. Doolittle, Carlito's Way and Casualties of War.
Fisher Stevens (Director) made his Broadway debut as David in Torch Song Trilogy. Other Broadway acting credits include Brighton Beach Memoirs and Carousel. Off-Broadway performing credits include A Perfect Ganesh, and Twelfth Night and A Midsummer Night's Dream at NYSF. Film and television credits include "Flamingo Kid," "Short Circuit," "Hackers," "Super Mario Brothers," "The Marrying Man," "Friends," "Early Edition," "Numbers" and "Lost." He co-founded Naked Angels, a theater company in New York City, and co-founded Greene Street Films where he produced over 20 films, including In the Bedroom, A Prairie Home Companion, Uptown Girls and Awake. He produced and co-directed the documentary film Crazy Love, which won the 2008 Independent Spirit Award and Fisher produced the The Cove which won the 2009 Academy Award for Best Documentary.
Westbeth Entertainment, Arnold Engelman-President, is a producing organization that has successfully and consistently produced critically-acclaimed, financially successful, ground-breaking entertainment for 30 years. From Billy Connolly to Eddie Izzard, Mike Myers to Lewis Black, John Leguizamo to Margaret Cho, Wigfield to Hedwig, and The Family Guy to Tenacious D, WestBeth has been the creative catalyst, partner and producer of some of the most innovative productions to come in and out of New York. Productions include Billy Connolly's Too Old To Die Young tour in America and Canada, Eddie Izzard's Dress To Kill, Circle, Sexie, Stripped - a 35 city 2008 US Tour, 2010 US Arena tour as well as Eddie's successful Stripped tour of Canada this spring, Lewis Black's Nothing Sacred show to New York's Lincoln Center and Carnegie Hall as well as Lewis' Dual Citizenship Tour in Canada and his latest show In God We Rust to NY City Center for 3 nights in April 2010. Most recent productions include Henson Alternative's groundbreaking - Stuffed And Unstrung in NYC and on tour, and Christopher Titus's Neverlution at the Just For Laughs Festival in Montreal, Dylan Moran Live in Los Angeles and San Francisco and Billy Connolly Live in Seattle, Boston, Chicago and his 2010 Canada tour titled 'The Man Live'. Upcoming projects include featured work by Christopher Titus, Shaun Majumder and Mary Lynn Rajskub. www.westbethent.com.
Daveed D. Frazier
, M.D. is a renowned spine surgeon and president of Orthopaedic Associates of New York, PC. This group is the oldest orthopaedic surgery group in Manhattan and serves many Broadway shows and the New York City Ballet. Prior to joining
John Leguizamo
as a producer of this show, Dr. Frazier invested in a number of Broadway productions including Driving Miss Daisy with
James
Earl Jones
and
Vanessa Redgrave
, A View from the Bridge with
Scarlett Johansson
and
Liev Schreiber
, and Deuce with
Angela Lansbury
. He is on staff at
St. Luke
's-Roosevelt Hospital and Long Island College Hospital, and serves as a Clinical Assistant Professor at Columbia University and at Downstate Medical Center. He's currently partnering with 30 of the top minimally invasive spine surgeons in the world to develop an international spine surgery center in Cyprus, focusing on medical tourism. Dr. Frazier attended Brown University and graduated with honors from Harvard Medical School. During a sabbatical between his residency and two subsequent spine fellowships, Dr. Frazier moved to New Mexico where he worked on a Navajo Indian reservation as a general orthopaedic surgeon. He continues this type of altruistic work as a board member for a number of charities including Nuvasive's Cheetah Foundation and Film Aid, on whose behalf he travels and raises money for refugee camps around the world.
Nelle Nugent
has produced more than 60 Broadway, touring, Off-Broadway and West End productions including: Dracula, The Elephant Man, Morning's at Seven, Mass Appeal (MTC) Amadeus, Nicholas Nickleby, Sly Fox (revival), American Buffalo (revival). She has produced many independent feature films and television movies, most recently completed feature film:
Athol Fugard
's Master Harold...and the boys. Her productions have received five Tonys, two Obies, two New York Drama Critics Awards, and numerous film and TV awards. She is currently producing Time Stand Stills starring
Laura Linney
, Brian D'Arcey James,
Eric Bogosian
and
Christina Ricci
at Broadway's Cort Theatre.
Playing schedule and ticketing information:
Mon, Tue and Thu at 7 PM
Fri and Sat at 8 PM
Sun at 3 PM
(Six shows per week. Dark on Wednesday)
Tickets will be on sale on December 29 and are available through www.telecharge.com and priced as follows: $29.50, 59.50, 89.50, 116.50.
GhettoKlown.com
www.twitter.com/ghettoklown
www.facebook.com/ghettoklown
Photo Credit: Walter McBride/WM Photos

Related Stories
More Hot Stories For You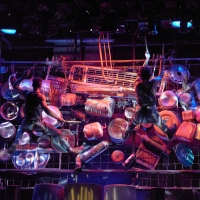 STOMP Will Close in New York City Next Month After Nearly 29 Years

December 6, 2022

The award-winning percussion, rhythm and comedy sensation, STOMP will end its (almost) 29-year run on January 8, 2023. STOMP's North American and European tours will continue to run.
---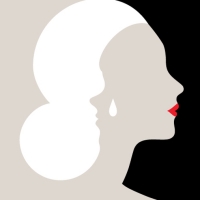 EVITA Revival Will Be Produced at A.R.T. in May 2023

December 6, 2022

A new revival of Andrew Lloyd Webber and Tim Rice's rock opera Evita is headed to the American Repertory Theater (A.R.T.) at Harvard University in May 2023, led by Terrie and Bradley Bloom Artistic Director Diane Paulus and Executive Director Kelvin Dinkins, Jr. The A.R.T., in association with Shakespeare Theatre Company, will produce Evita May 14 - July 16, 2023 at the Loeb Drama Center in Harvard Square.
---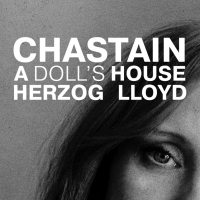 Tickets On Sale Now For A DOLL'S HOUSE Starring Jessica Chastain

December 6, 2022

Tickets for the upcoming Broadway revival of A Doll's House, starring Academy Award winner Jessica Chastain, are now on sale to the general public.
---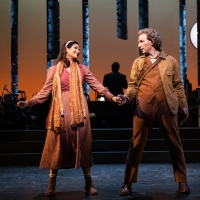 INTO THE WOODS Will Bring Broadway Cast to Cities Across America

December 6, 2022

The Broadway revival of James Lapine and Stephen Sondheim's Into the Woods, which concludes its engagement at the St. James Theatre on January 8, play engagements in select cities across the United States. Learn more about the cast, where the show will be, how to get tickets, and more!
---
VIDEO: Lea Michele Sings 'I'm the Greatest Star' From FUNNY GIRL and Shares She's Heard From Barbra Streisand

December 6, 2022

Lea Michele performed 'I'm the Greatest Star' from Funny Girl on Late Night With Seth Meyers on Monday, December 5. The episode aired from 12:35-1:35 a.m. ET on NBC is available to stream today on Peacock.
---