Jacob's Pillow's Doris Duke Theatre Destroyed in a Fire
Firefighters arrived around 7am and as of 1pm, are still on campus.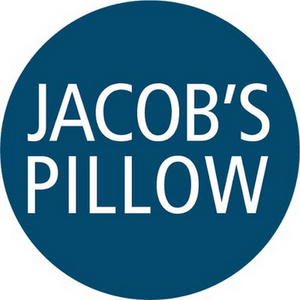 This morning there was a fire on the Jacob's Pillow campus in Becket, MA. Firefighters arrived around 7am and as of 1pm, are still on campus. Below is a quote from Becket select board vice chair Michael Lavery, as reported by WAMC.
The fire was contained to the Doris Duke Theatre and did not spread to any of the other buildings on the Jacob's Pillow grounds; the entire theater is lost. No one was injured in the incident. A cause has not yet been determined. Jacob's Pillow Staff are working closely with local officials on next steps.
The Pillow's campus has been quiet since March, when its summer dance festival was cancelled due COVID-19. The organization has recently opened up studio and housing spaces to a small number of artists this fall for COVID-compliant Pillow Lab residencies.
The Doris Duke Theatre opened in 1990, the second of the organization's two indoor theatres on its 220-acre campus. For 30 years, thousands of dance artists, arts professionals, and audiences have created and experienced beautiful, transformational art in Doris Duke Theatre.
"While we have lost some precious, irreplaceable items, those experiences and memories will last forever. We are heartbroken and we are relieved that no one was hurt. On behalf of everyone at the Pillow, we are grateful for the firefighters and officials who have responded so quickly to this devastating emergency on our grounds. We are grateful for the outpouring of support from around the world we have already received. We will rebuild," says Pamela Tatge, Jacob's Pillow Artistic & Executive Director.
"The Becket fire department was first on scene," Becket select board vice chair Michael Lavery told WAMC. "The fire was a six alarm fire and six towns including Monterey were involved. I believe the fire was put out shortly before 9 a.m. but it was a total loss of the one building."
Related Articles
More Hot Stories For You
VIDEO: First Look at Matthew Morrison in DR. SEUSS' THE GRINCH MUSICAL!
Dr. Seuss' beloved classic children's book "How the Grinch Stole Christmas!" has become a Christmas staple for generations and NBC is bringing the sto...

THE SPONGEBOB MUSICAL is Now Available For Licensing Through Concord Theatricals
The Spongebob Musical is now available for licensing through Concord Theatricals! The production is available for schools, colleges, universities, and...

THE SHOWS MUST GO ON Presents 42 STREET Starring Bonnie Langford
Join The Shows Must Go On from this Friday 4th December for the multi-award winning production of 42nd Street starring stage legend Bonnie Langford! T...

Alan Menken, Glenn Slater, and More Sign On for ANIMAL FARM Musical Adaptation
Composer Alan Menken and lyricist Glenn Slater are teaming up with playwright James Graham on a new musical adaptation of George Orwell's classic nove...

Signature Theatre Announces 2021 Five-Show Season, Featuring Norm Lewis, Solea Pfeiffer, Daniel J. Watts and More
Signature Theatre has announced the full lineup for Signature Theatre's 2021 Signature Features season, five fully-staged plays and musicals, made exc...

VIDEO: Watch Nicole Kidman Give It Some 'Zazz' in Netflix Adaptation of THE PROM
Nicole Kidman and Jo Ellen Pellman are giving us some Zazz in this first look at the number from Netflix's upcoming adaptation of the Broadway hit The...