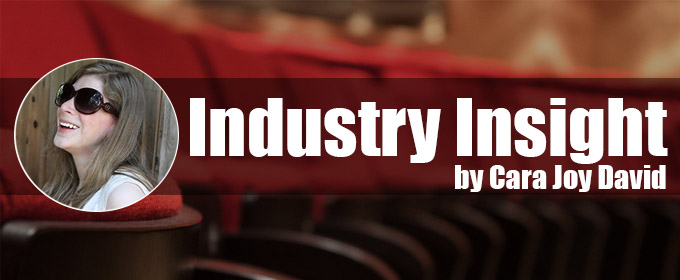 Industry Insight - by Cara Joy David
Industry Editor Exclusive: BAT OUT OF HELL and the Tour That Never Was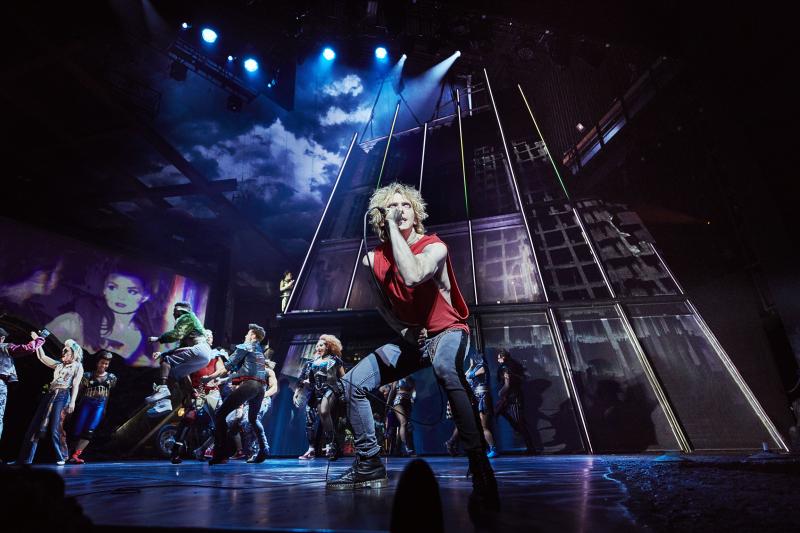 It was around 3pm on November 1, 2018. The members of the company of BAT OUT OF HELL, which was in the midst of an engagement at Toronto's Mirvish Theatre, received a text saying there would be a company meeting at 7pm. Nothing good ever comes of those; veterans knew there was something up. Once gathered, the Company Manager told them the bad news: the tour was ending where it began, in Toronto. The final performance there was to take place, as scheduled, two days later. The rest of the stops had been cancelled. Their futures were now uncertain. The night they were told that news, one actor broke his hand during the performance, another his foot.
Was there no better way to do this? Will these actors get paid? Shouldn't Actor's Equity Association be able to help these people? Well, there was certainly a better way to handle the situation. And the actors will be paid for their work and then a little something else. But the question remains about whether more can be done.
Producers of Equity productions are required to post a bond. This ensures that if a producer defaults, the union's members are paid. The bond provision can vary. According to the union website, the bond "generally [covers] two weeks' contractual salary and benefits." That is why Broadway shows often post a closing notice two weeks in advance. Over a week after the BAT OUT OF HELL meeting, Equity Communication Director Brandon Lorenz could still not provide details about what that particular bond covered, saying: "we are still evaluating the circumstances surrounding this particular production to determine the appropriate payment."
Actor Bradley Dean, who was one of the stars of the show, said the bond paid out a week of production minimum salary. Interestingly, this tour was on what is known as a "Production Contract." Most tours these days go out on a contract which pays the actors less. For example, THE BAND'S VISIT tour is going out on a Short Engagement Touring contract. BAT OUT OF HELL was using the Rolls-Royce of contracts.
That was one warning sign that things were possibly not being run with fiscal conservatism in mind. Another was the tour itinerary. "It was like the HAMILTON tour schedule," Dean said, noting the tour had planned multi-week engagements at giant venues.
But the biggest warning sign for anyone signing onto this production should have been one of its producers, Michael Cohl. While Cohl, the former Chairman of Live Nation, does have a history of producing Broadway shows (most notably SPIDER-MAN: TURN OFF THE DARK), he also has a history of abrupt cancellations. In 2014, he was one of the producers of A NIGHT WITH Janis Joplin, a show that played on Broadway and was expected to transfer to off-Broadway's Gramercy Theater until the production was cancelled 48 hours before opening. Then there was his last big planned tour--JESUS CHRIST SUPERSTAR--a starry announced arena tour that was late into rehearsals when it was unexpectedly cancelled before it began. Plans to tour SPIDER-MAN were dead from inception.
This leads many to wonder if Equity should require producers with questionable track records to produce a higher bond. "When you look at these things--you know this guy is shady," one actor said. "So why don't you go an extra step to protect your actors? We can say 'no,' sure, but we should have a union setting up a situation where we don't have to make Sophie's Choice."
Dean, who left KING KONG two weeks prior to the start of that Broadway show's rehearsal when BAT OUT OF HELL came along, took more personal responsibility. "This was twice the money and with two kids, one a year away from college, I wanted the opportunity to squirrel away the money," he said. "I had heard the rumors and I rolled the dice. We all put our name on the contract. That sucks but that is how the business works. Equity can only do so much."
Dean, who was the actor who broke his hand during the show, is facing three months of recuperation due to the injury. He is also out the cost of plane tickets he bought his family for future stops. He explained that some cast members had paid for Airbnb for the entire tour: "Some of that comes back, some of it doesn't. I think most actors lost money with this show."
But Dean doesn't seem bitter. He said he is only holding onto a little bit of bitterness with regard to the way the situation was handled which was, in his words, "not very empathetic."
He said he believes the "bold show" was a hit with the audiences who saw it and wishes it could have continued on. (Perhaps it will one day--the tour is now officially "postponed," not cancelled.)
The Actors' Fund has stepped in and is lending assistance to a handful of company members that desperately needed it in light of the closing. And actors are quietly discussing if their union should do more in the future. No one wanted to speak on the record about it, but there are those who believe that Equity needs to do more to protect their members when shows close.
The bond is great, but it might need to be bigger in some instances. Theater is a risk, and producers will fight before ponying up more money, but theater is also big business, so the union might have to push the issue. When a show shutters unexpectedly, there will never be any way the union can possibly compensate its members for every missed opportunity.
We all know the stories about an actor who passes up a hit show for a bomb. That is not Equity's problem. But offering greater protections to its members, especially in cases where producers have spotty track records, is something that seems possible and something many I spoke to believe should be a top priority for the union.
When the members of the BAT OUT OF HELL company find their next long-term gigs, you can read about them on BroadwayWorld. Meanwhile, you can go support Dean and the rest of the Broadway Inspirational Voices on December 10 at the New York Society for Ethical Culture. Click here for more information and to buy tickets for their benefit.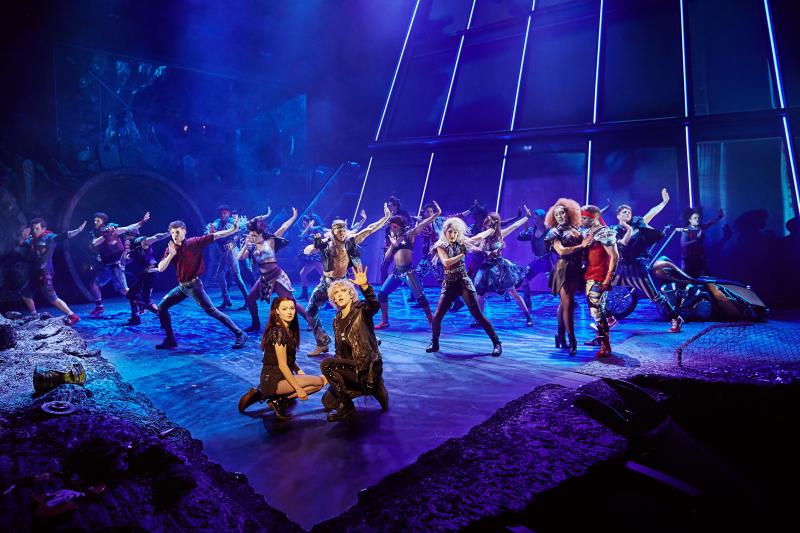 Photo Credit: Specular
Related Articles
Industry Classifieds