Click Here for More Articles on Podcasts
Exclusive Podcast: 'Behind the Curtain' Discusses an Obscure Loesser Show and Scott Siegel's Genius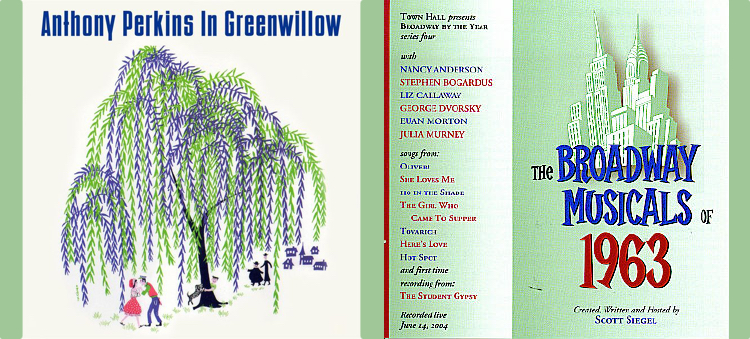 Every week director Robert W Schneider and actor Kevin David Thomas pull back the curtain on neglected, forgotten, and under appreciated musicals, as well as bizarre performances, endearing television appearances, and all things show business.
This Week: Revisiting an obscure Frank Loesser & praising the genius of Scott Siegel.
Go to patreon.com and search Behind The Curtain: http://bit.ly/2i7nWC4.
We'll be bringing you the episodes here first so be sure to check back every Sunday and Wednesday. Listen to the episode NOW:
---
BEHIND THE CURTAIN: BROADWAY'S LIVING LEGENDS is a podcast dedicated to preserving the memories, wisdom, and anecdotes of Broadway's greatest artists. From actors to directors, designers to producers, this podcast gives listeners the rare chance to hear Broadway's most intimate stories from the legends who were there to see it happen. The podcast is hosted by SDC director Robert W Schneider and AEA actor Kevin David Thomas. It is produced through the generosity of Daniel J Gutierrez.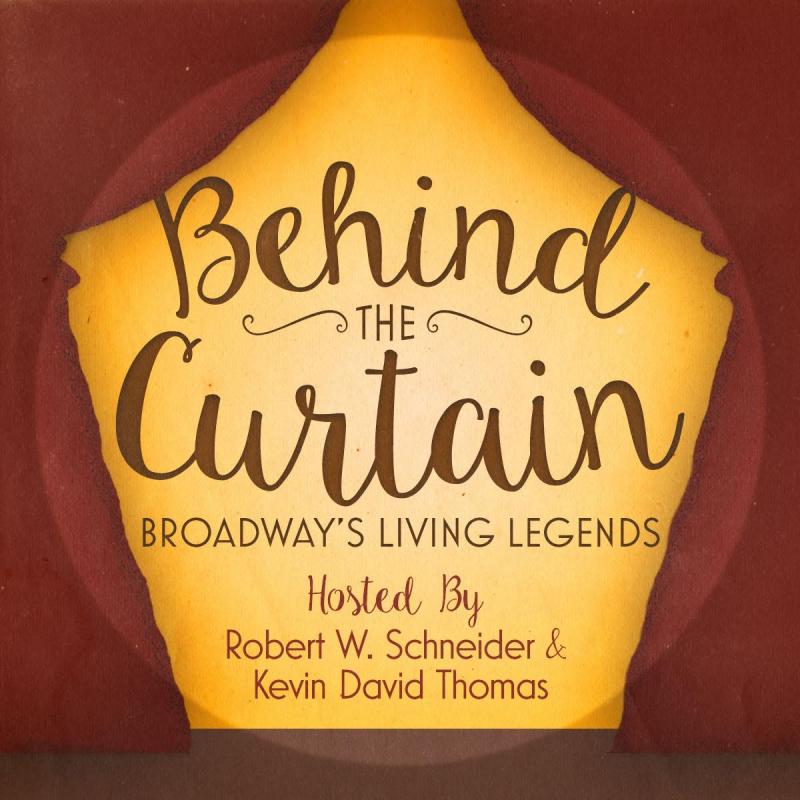 Become a sponsor of Behind The Curtain and get early access to interviews, private playlists, and advance knowledge of future guests so you can ask the legends your own questions. Go to patreon.com and search Behind The Curtain: http://bit.ly/2i7nWC4
On Thursdays, Rob and Kevin release a mini-episode that reveals hidden gems of the musical theatre canon and highlight the merits of each gems. Previous cult musicals discussed include Personals, House of Flowers, Brownstone, and No Strings.
Previous guests on the Behind The Curtain: Broadway's Living Legends podcast include Tony Award winner Randy Graff (CITY OF ANGELS), Loni Ackerman (CATS), Tony Award winning director Walter Bobbie (CHICAGO), Spence Ford (MERLIN), Tony Award winner Judy Kaye (THE PHANTOM OF THE OPERA), Tony Award winning costume designer William Ivey Long (THE PRODUCERS), Tony Award winning character actor George S Irving (OKLAHOMA), Artistic Director of City Center Encores! Jack Viertel (HAIRSPRAY), casting director Joanna Merlin (COMPANY), character actor and author Jim Brochu (ZERO HOUR), song and dance legend Lee Roy Reams (42nd STREET), President of the Rodgers and Hammerstein Organization Ted Chapin (EVERYTHING WAS POSSIBLE), music director Don Pippin (A CHORUS LINE), poster designer Frank "Fraver" Verlizzo, Tony nominee Andre DeShields (THE FULL MONTY), Howard McGillin (ANYTHING GOES, THE PHANTOM OF THE OPERA), Tony Award historian Bryan Hobgood, Joan Copeland (TWO BY TWO, PAL JOEY), Tony-winner Len Cariou (A LITTLE NIGHT MUSIC, SWEENY TODD), George Lee Andrews (THE PHANTOM OF THE OPERA), lyricist and librettist Scott Lee, theatre and TV legend Nancy Dussault, legendary orchestrator Larry Moore, Cast Album Producer Bruce Yeko, Broadway legend Carol Lawrence, theatre historian Peter Filichia, Broadway favorite Karen Morrow, legendary actor Ed Dixon, Broadway favorite Brad Oscar, Broadway documentarian Rick McKay, Broadway alum Richard Roland, Tony-winner Martin Charnin, Actor Eddie Korbich, press agent Susan L. Schulman, the legendary director and composer Richard Maltby Jr, Tony-winner Michael Rupert, Tony-Nominee Barbara Walsh, Broadway vet Jim Walton, Broadway gypsy Fred C. Mann III, legendary Tony-winner Charles Strouse, Broadway actor and author Ron Fassler, Costume Designer Paloma Young, Tony-winning lyricist Lee Adams, Tony-nominee Paul Kandel, Tony-winner Chuck Cooper, Tony-nominated actress Rebecca Luker, and legendary Tony-winning producer Barry Weissler.
Find this and all previous episodes at www.behindthecurtainbroadwayslivinglegends.wordpress.com You can follow the show on Twitter and Instagram, and "Like" it on Facebook. You can also subscribe to the podcast on iTunes.
FACEBOOK: Behind The Curtain Broadway's Living Legends
TWITTER: @BroadwayCurtain
INSTAGRAM: BroadwayCurtainPodcast
Related Articles