DVR Alert: All Three Disney Broadway Shows Will Perform Tomorrow on GOOD MORNING AMERICA!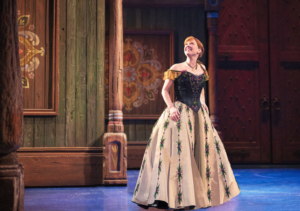 Get your DVRs ready! All three Disney Broadway shows - "Aladdin," "Frozen," and "The Lion King" - will perform on tomorrow morning's edition of "Good Morning America!"
The performances will happen between 8:45 and 9:15 a.m. EST. "Frozen" actress Patti Murin said in a tweet that they'll be performing a medley you won't want to miss!
Check out the tweet below, and make sure to tune in to GOOD MORNING AMERICA tomorrow morning on ABC!
Photo Credit: Deen Van Meer
Related Articles