Sarah Jae Leiber - Page
MOST POPULAR ARTICLES
LAST 30 DAYS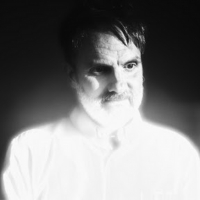 BWW Interview: Mike Viola Talks New Album and a DEWEY COX Musical
Posted: Oct. 19, 2020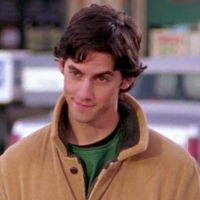 BWW Feature: Jess Mariano From GILMORE GIRLS Deserves Better
Posted: Oct. 9, 2020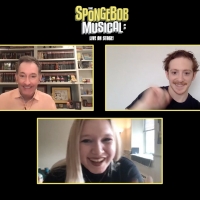 Ethan Slater & Tom Kenny Chat About THE SPONGEBOB MUSICAL on DVD
Posted: Oct. 21, 2020


LAST 365 DAYS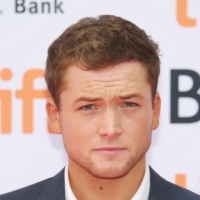 Taron Egerton & Scarlett Johansson May Join LITTLE SHOP OF HORRORS
Posted: Jan. 29, 2020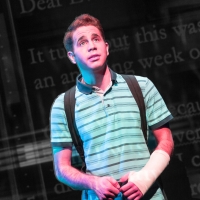 What We Know (So Far) About the DEAR EVAN HANSEN Movie
Posted: Sep. 5, 2020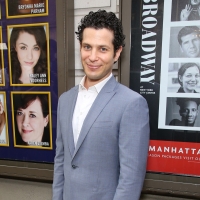 Thomas Kail and Michelle Williams are Engaged & Expecting
Posted: Dec. 30, 2019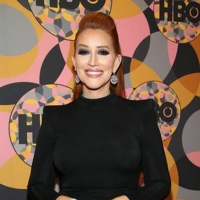 BWW Interview: Our Lady J Talks Representation & American Dream
Posted: Feb. 4, 2020


Where Can You Stream Your Favorite Halloween Movies in 2020?

October 23, 2020

Have you been wondering how you're going to celebrate Halloween at home this year?
---
BWW Interview: Ethan Slater & Tom Kenny Chat About THE SPONGEBOB MUSICAL on DVD

October 21, 2020

'The SpongeBob Musical: Live on Stage!' is coming to DVD on November 3rd!
---
BWW Interview: Mike Viola Talks New Album, Adam Schlesinger, and a DEWEY COX Musical

October 19, 2020

The Grammy-nominated singer/songwriter Mike Viola will release his latest studio album, 'Godmuffin,' on December 11th.
---
BWW Feature: Jess Mariano From GILMORE GIRLS Deserves Better

October 9, 2020

I would like to talk to you today about Jess Mariano, the bad boy with a heart of gold who stole viewers' and Rory Gilmore's heart somewhere between seasons two and three.
---
What We Know (So Far) About the DEAR EVAN HANSEN Movie

September 5, 2020

The Tony Award-winning Best Musical "Dear Evan Hansen" is getting the movie musical treatment! BroadwayWorld collected all the information we could about the upcoming film.
---
PREMIERE ROUNDUP: Find Out When Your Favorite Fall TV Shows Return

August 29, 2020

After a long, uncertain spring, TV is back, for the most part!
---
BWW Review: The Secret Sisters' SATURN RETURN is the Perfect Album for Your Mercury Retrograde

February 28, 2020

I'm only recently discovering my own musical identity outside of the things I listened to in my parents' cars growing up. I discovered The Secret Sisters around the same time I discovered horror movies, around the same time I discovered a new kind of higher-stakes storytelling. "You Don't Own Me Anymore" was a masterclass in harmony and tension. It was a collection of those kinds of higher-stakes stories; the haunting beauty of a song about murdering your child taught me more about writing a character than pretty much any play or movie or TV show I've ever watched; naming and admonishing Davey White on "He's Fine" showed me an unapologetic way to channel anger and heartbreak. The whole album shrieks unapology, except it's not shrieking; it's speaking quietly but pointedly, in harmony and in unity. The title song is anthemic. It's feminine angst; less loud but more directly expressive than any other album of its kind I'd ever heard.
---
BWW Interview: Our Lady J Talks Representation, Poetry, and The American Dream

February 4, 2020

On February 15th, Our Lady J will return to her musical roots and the New York stage by participating in Lincoln Center's annual American Songbook series. She is also the first out trans person to write in a Hollywood writers' room.
---
Taron Egerton & Scarlett Johansson in Talks to Join LITTLE SHOP OF HORRORS Remake; Billy Porter Favorite to Voice Audrey II

January 29, 2020

Comicbook.com reports that Taron Egerton and Scarlett Johansson have been offered roles in the upcoming 'Little Shop of Horrors' film remake. Egerton is in talks to play Seymour Krelborn, with Johansson offered the role of Audrey.
---
Thomas Kail and Michelle Williams are Engaged & Expecting Their First Child

December 30, 2019

Congratulations are in order! 'Hamilton' director Thomas Kail and 'Fosse/Verdon' star Michelle Williams have announced they are engaged to be married - and they are expecting their first child!
---
BWW Review: POSTCARDS FROM THE EDGE & How Carrie Fisher Turned Out the Lights

December 23, 2019

A couple weeks ago, Carrie Fisher shut off the lights at a Rise of Skywalker press conference. Someone asked about how Princess Leia would be integrated into the new movie, and JJ Abrams said something about loving Carrie Fisher and something else about lights, and then there were no more lights. It was a spectral technical malfunction, a prank from beyond the grave, something wholly natural in its unnaturalness. Carrie Fisher, who died three years ago on Friday, was indisputably in the room.
---
Geneses Releases New Single 'Desire'

December 12, 2019

Geneses has released "Desire," a new single off her upcoming EP "Era II." Listen below!
---
New Musical OUR NEW TOWN Centers Students in the Gun Violence Conversation

October 27, 2019

A group of students has forcibly taken over a theatre space on their college campus. The room hasn't been touched in a year a?' not since a school shooting rocked the very foundation they're playing to, in the middle of a performance of Thornton Wilder's Our Town. The survivors have come together to hold a last hurrah: part vigil, part documentary, part call-to-action. See, the building is scheduled for demolition tomorrow a?' and, while they can, the students want to remind their community of what happened and what is at stake if they don't act.
---
MUSIC MOVIES & ME: DIRTY DANCING Is Actually Good And I'm Tired Of Pretending I Like It Ironically

September 23, 2019

There's definitely an argument against calling "Dirty Dancing" a music movie. It's a dance movie. It's a romance film. It's a chick flick. But "Dirty Dancing" wouldn't be "Dirty Dancing" without its soundtrack, which has sold more than 32 million copies worldwide and won an Academy Award and a Golden Globe. Half the charm of "Dirty Dancing" is the way it sells us a romance through the way Baby and Johnny react to music—the other half is Patrick Swayze's sweet, sweet nose crinkle.
---
MUSIC MOVIES & ME: INSIDE LLEWYN DAVIS & Music as Intimacy

September 16, 2019

When I was in eighth grade, I got my heart super broken by someone whose name I can't even remember offhand. What I can remember is sitting in my bedroom and blasting "You Belong With Me," crying and shouting the lyrics and waiting to feel less hurt. It's a silly memory, but the feelings were real, and I think about them every single time I hear that song. Music makes you feel good, to be sure⁠—but there are moments where music hurts. There are songs I used to play on repeat that I can't listen to anymore because they're associated with a bad memory, or they're associated with something or someone I used to love. That moment, where music meets memory, is where we meet our protagonist in "Inside Llewyn Davis."
---
MUSIC MOVIES & ME: Music as Context in YESTERDAY & BLINDED BY THE LIGHT

September 9, 2019

Last week's column was tangentially about the crimes of screenwriter/director Richard Curtis. He was a corollary to the central problem, a footnote in a sea of bad representation. This week, I'm going in. I'm not mincing words. Richard Curtis, your time has come.
---
MUSIC MOVIES & ME: The Patriarchal Rom Com & MUSIC AND LYRICS

September 3, 2019

There is a version of me that loves this movie. She's about 14 years old. She's grooving to the hypnotic rhythms of "PoP! Goes My Heart," and she's super charmed by Hugh Grant, and she, like Drew Barrymore, is a young writer looking anywhere for her big break. She thinks grand gestures are super romantic, especially if they're musical grand gestures, and she's obsessed with 80s pop music. All of the pieces are here for an instant classic, for a movie that I would defend to the end of my life.
---
MUSIC MOVIES & ME: THAT THING YOU DO! and the Joy of Making Music

August 27, 2019

This article is the first in a new series by Sarah Jae Leiber exploring a?oemusic moviesa?? and all the beauty and frustration that comes with them!
---
BWW Interview: Kenneth Branagh Talks Playing Shakespeare in ALL IS TRUE

May 13, 2019

Kenneth Branagh directs and stars as William Shakespeare in ALL IS TRUE, a film that uncovers the man behind the bard and speculates on the final years of his life. Branagh is a celebrated actor, director, and writer, and is perhaps best known for his passionate screen adaptations of Shakespeare's plays. Judi Dench and Ian McKellen also star.
---
GRAMMYS 2019: Meet This Year's Nominees for Best Musical Theater Album

February 8, 2019

The Grammy Awards, airing this Sunday, February 10th, at 8pm, have recognized five exceptional musical theatre cast albums as worthy of inclusion in their annual celebration of the year's best music. They range from original Broadway cast recordings to revival cast recordings to live concert recordings--and they all feature impressive vocal work from some of the theatre world's biggest and brightest stars. Let's meet the nominees.
---