Sarah Jae Leiber
MOST POPULAR ARTICLES
LAST 30 DAYS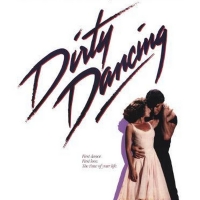 MUSIC MOVIES & ME: DIRTY DANCING Is Actually Good
Posted: Sep. 23, 2019


LAST 365 DAYS

Meet This Year's Grammy-Nominated Cast Albums!
Posted: Feb. 8, 2019



BWW Interview: Kenneth Branagh Talks Playing Shakespeare
Posted: May. 13, 2019



BWW Review: BOHEMIAN RHAPSODY
Posted: Nov. 5, 2018



BWW Recap: Pearsons are Strong as Hell on THIS IS US
Posted: Oct. 30, 2018



BWW Recap: Kate is Pregnant and Toby is Depressed on THIS IS US
Posted: Oct. 24, 2018


MUSIC MOVIES & ME: DIRTY DANCING Is Actually Good And I'm Tired Of Pretending I Like It Ironically

September 23, 2019

There's definitely an argument against calling "Dirty Dancing" a music movie. It's a dance movie. It's a romance film. It's a chick flick. But "Dirty Dancing" wouldn't be "Dirty Dancing" without its soundtrack, which has sold more than 32 million copies worldwide and won an Academy Award and a Golden Globe. Half the charm of "Dirty Dancing" is the way it sells us a romance through the way Baby and Johnny react to music—the other half is Patrick Swayze's sweet, sweet nose crinkle.
---
MUSIC MOVIES & ME: INSIDE LLEWYN DAVIS & Music as Intimacy

September 16, 2019

When I was in eighth grade, I got my heart super broken by someone whose name I can't even remember offhand. What I can remember is sitting in my bedroom and blasting "You Belong With Me," crying and shouting the lyrics and waiting to feel less hurt. It's a silly memory, but the feelings were real, and I think about them every single time I hear that song. Music makes you feel good, to be sure⁠—but there are moments where music hurts. There are songs I used to play on repeat that I can't listen to anymore because they're associated with a bad memory, or they're associated with something or someone I used to love. That moment, where music meets memory, is where we meet our protagonist in "Inside Llewyn Davis."
---
MUSIC MOVIES & ME: Music as Context in YESTERDAY & BLINDED BY THE LIGHT

September 9, 2019

Last week's column was tangentially about the crimes of screenwriter/director Richard Curtis. He was a corollary to the central problem, a footnote in a sea of bad representation. This week, I'm going in. I'm not mincing words. Richard Curtis, your time has come.
---
MUSIC MOVIES & ME: The Patriarchal Rom Com & MUSIC AND LYRICS

September 3, 2019

There is a version of me that loves this movie. She's about 14 years old. She's grooving to the hypnotic rhythms of "PoP! Goes My Heart," and she's super charmed by Hugh Grant, and she, like Drew Barrymore, is a young writer looking anywhere for her big break. She thinks grand gestures are super romantic, especially if they're musical grand gestures, and she's obsessed with 80s pop music. All of the pieces are here for an instant classic, for a movie that I would defend to the end of my life.
---
MUSIC MOVIES & ME: THAT THING YOU DO! and the Joy of Making Music

August 27, 2019

This article is the first in a new series by Sarah Jae Leiber exploring a?oemusic moviesa?? and all the beauty and frustration that comes with them!
---
BWW Interview: Kenneth Branagh Talks Playing Shakespeare in ALL IS TRUE

May 13, 2019

Kenneth Branagh directs and stars as William Shakespeare in ALL IS TRUE, a film that uncovers the man behind the bard and speculates on the final years of his life. Branagh is a celebrated actor, director, and writer, and is perhaps best known for his passionate screen adaptations of Shakespeare's plays. Judi Dench and Ian McKellen also star.
---
GRAMMYS 2019: Meet This Year's Nominees for Best Musical Theater Album

February 8, 2019

The Grammy Awards, airing this Sunday, February 10th, at 8pm, have recognized five exceptional musical theatre cast albums as worthy of inclusion in their annual celebration of the year's best music. They range from original Broadway cast recordings to revival cast recordings to live concert recordings--and they all feature impressive vocal work from some of the theatre world's biggest and brightest stars. Let's meet the nominees.
---
BWW Review: Week of January 20 in Comedy Television!

January 28, 2019

This week in comedy pulled all the stops--original, emotionally effective episodes abounded on many of the major networks. Love was tested, hearts were broken, romantic comedy tropes were turned on their head. Oh, and there were a lot of laughs. That too.
---
BWW Review: Week of January 14 in Comedy Television!

January 20, 2019

"The rest of winter" means a return to our favorite shows--some coming back midseason, others beginning a completely new one. Here's a quick recap of some of this week's best and brightest scripted comedies. Spoilers abound.
---
BWW Recap: Exploring Vietnam and Los Angeles on THIS IS US

November 15, 2018

"This is Us" returned this week after a midterm-elections-related hiatus, providing a more zeroed-in experience than usual. We focus on Vietnam tonight--the experience of it, the aftermath of it, and a son's putting together the pieces of it.
---
BWW Review: I Sometimes Wish BOHEMIAN RHAPSODY'd Never Been Born at All

November 5, 2018

I spent the months leading up to the release of "Bohemian Rhapsody" in a state of awed anxiety. The release of that first trailer triggered something me--I cried every single time I watched it, and I think I watched it upwards of seven thousand times. I was utterly transfixed by the spectacle, by Rami Malek's uncanny resemblance to the man himself. Freddie Mercury: one of the first non-family voices I can remember recognizing distinctly, a singular talent, and a figure who has informed so much of what I care about and who I choose to be. The best singer to ever live, leading one of the greatest rock bands to ever arrive on the scene. An icon, not only for his talent, but for his identities: a non-white, non-heterosexual, non-Christian superstar who reinvented and mastered the game.
---
BWW Recap: Pearsons are Strong as Hell on THIS IS US

October 30, 2018

On a show as consistently weepy as "This is Us," it's sometimes difficult to remember in the interim how STRONG its characters are. This week's episode serves as a huge reminder.
---
Dev Patel Directs and Stars in Revenge Thriller MONKEY MAN

October 29, 2018

According to Variety, Dev Patel will debut as director with "Monkey Man." He will also star in the film.
---
BWW Recap: Kate is Pregnant and Toby is Depressed on THIS IS US

October 24, 2018

'This is Us' returned to formula this week with a bittersweet look into our characters' mental health, passions, and problems.
---
BWW Recap: Two Fortunate Sons Star in a Very Special THIS IS US

October 16, 2018

"This is Us" came back this week with a very special look into the past of our very favorite Pearson patriarch, Jack.
---
Jason Salmon FORCE OF NURTURE 10/23 Comedy Album Release

October 12, 2018

Jason Salmon who you have seen on Orange Is The New Black and 30 Rock is releasing his debut full-length comedy album Force Of Nurture out October 23. Jason will celebrate with a release show in NYC at Stand Up NY on October 22 and then kicks off a European tour for US troops stationed overseas. Additional civilian tour dates to follow. A full listing of dates is available at www.jason-salmon.com.
---
BWW Recap: Three Kates, Two Suitors, One Mystery on THIS IS US

October 10, 2018

After last week's uncharacteristically plot-driven "This is Us," we're back with episode three--a return to a character-focused mecca of good feelings, happy tears, and good old fashioned family baggage.
---
BWW Recap: Kevin's Movie, Kate's Hormones, and Randall's Good Intentions Compete in This Week's THIS IS US

October 2, 2018

"This Is Us" follows up a strong season premiere with a plot-forwarding, emotionally affecting look into the past, present, and future of the Pearson family.
---
BWW Recap: Solving Old Mysteries Creates New Ones on the Season 3 Premiere of THIS IS US

September 25, 2018

After a long summer without our Pearson family fix, NBC's "This Is Us" returned tonight to solve some mysteries, present some new ones, and be the perfect, escapist, tear-jerking family drama we've come to expect it to be.
---
Woodstock Film Festival to World Premiere Stonestreet Feature Film ReRUN Starring Christopher Lloyd

September 13, 2018

ReRun, a new feature film directed by Alyssa Rallo Bennett and written by Gary O. Bennett of Stonestreet Studios, will be having its premiere on October 15th at the Woodstock Film Festival.
---
1