Click Here For The Full Grosses Table
Broadway Grosses Rise for Week Ending November 14
Get the Latest Grosses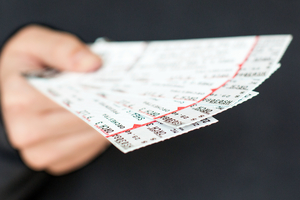 As BroadwayWorld reported last month, the Broadway League has recently decided to release a report on attendance, grosses, capacity and performances. BroadwayWorld will be bringing you the data weekly.
For the week ending November 14, a total of 31 shows played 214 performances at 86.19% capacity. Total attendance was 214,681 and total gross was $25,565,641.
Since Broadway has been reopen, shows have played 1427 performances at 84.24% capacity, earning $173,544,022 with 1,389,420 total guests in attendance.
Since August, over two dozen Broadway shows have resumed performances following the year and a half shutdown due to the pandemic.