Broadway AM Report, 10/14/2016 - THE CHERRY ORCHARD Opens and More!
Good morning, BroadwayWorld! Because we know all our readers eat, sleep and breathe Broadway, what could be better than waking up to it?
THIS WEEKEND'S BIG NEWS:
- Colin Donnell, Laura Osnes and Nathan Gunn join the New York Pops in concert this evening!
- Jeffry Denman takes his first bows in CAGNEY tonight.
- MR. POPPER'S PENGUINS makes its U.S. premiere Off-Broadway...
- Charles Busch stops by The Drama Book Shop today.
- And Broadway's THE CHERRY ORCHARD, starring Diane Lane, opens on Sunday!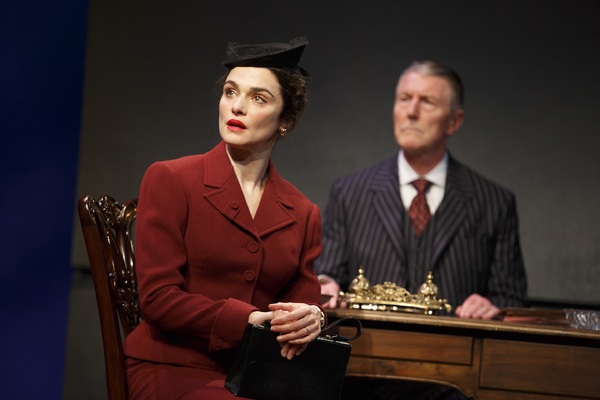 (TONS OF) NEWS YOU MISSED YESTERDAY:
- Patti LuPone & Christine Ebersole are bringing WAR PAINT to Broadway next spring!
- Euan Morton and Hannah Corneau will join the HEDWIG tour later this fall.
- Carrie Compere is set to take the stage in THE COLOR PURPLE starting next month...
- Max von Essen will lead YOURS UNFAITHFULLY Off-Broadway, while Gary Busey is headed to PERFECT CRIME.
- We got a first look (right) at Rachel Weisz in PLENTY at the Public, highlights from HEISENBERG on Broadway, shots from rehearsal for THE BAND'S VISIT Off-Broadway, a sneak peek inside The Hamilton Shop!
- SUNSET BOULEVARD, starring Glenn Close, will land at the Palace, and venues across the Great White Way have already started bidding for 'CURSED CHILD'...
- Menier's TRAVESTIES is eyeing the West End and Broadway, and DREAMGIRLS has extended in London.
- Bette Midler and more will take part in STRONGER TOGETHER for Hillary Clinton.
- And Craig Zadan & Neil Meron have revealed new details on NBC's HAIRSPRAY LIVE!
Broadway Weather Forecast: Sunny and in the mid-60s all weekend. Beautiful!
Quote of the Day: A word from birthday girl Angela Lansbury...
"I think of myself as a journeyman actress. I will attempt almost anything that I think that I can bring off."
-- Angela Lansbury (via BrainyQuote)
---
What we're geeking out over: The new Miranda Sings series HATERS BACK OFF, hitting Netflix today!
---
Video of the Day: Get ready for Sunday's opening with a behind-the-scenes look at THE CHERRY ORCHARD on Broadway!
Five-time Tony winner Angela Lansbury last starred on Broadway in Gore Vidal's THE BEST MAN. Before that she appeared in A LITTLE NIGHT MUSIC, BLITHE SPIRIT, DEUCE, MAME, A LITTLE FAMILY BUSINESS, SWEENEY TODD, THE KING AND I, GYPSY, DEAR WORLD, ANYONE CAN WHISTLE, A TASTE OF HONEY and HOTEL PARADISO. In 2013, she took the stage in the Australian tour of DRIVING MISS DAISY opposite James Earl Jones. The actress has enjoyed a career spanning nearly 75 years in film, stage, and TV, having won four Golden Globes for her role in the series MURDER, SHE WROTE and receiving three Academy Award nominations for GASLIGHT, THE PORTRAIT OF DORIan Gray, THE MANCHURIAN CANDIDATE. She is well known as the voice of "Mrs. Potts" in Disney's BEAUTY AND THE BEAST. Lansbury was awarded a Lifetime Achievement Oscar in 2013.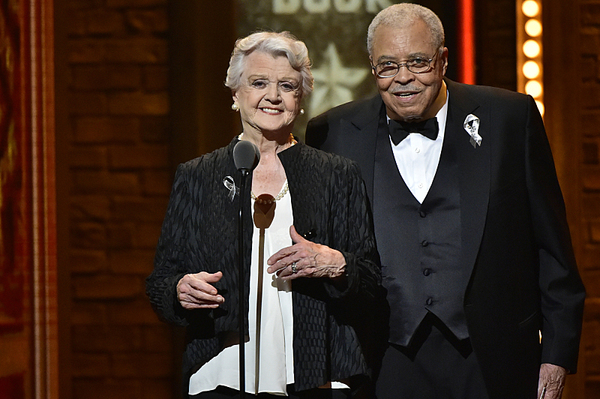 ---
See you bright and early on Monday, BroadwayWorld!