Ian Gray News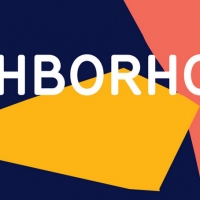 Van Alen Institute And Urban Design Forum Expand NEIGHBORHOODS NOW
by A.A. Cristi - Feb 18, 2021
New community partners in Chinatown, East Village, and South Bronx collaborate with interdisciplinary experts on pandemic recovery.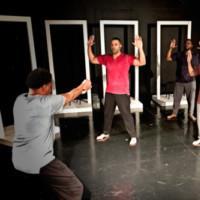 Photo Flash: First Look at Creative Co-Lab's World Premiere Of Bryan-Keyth Wilson's FOR COLORED BOYZ
by Stephi Wild - Apr 23, 2019
On March 29th The Creative Collab had their world premiere of FOR COLORED BOYZ ON THE VERGE OF A NERVOUS BREAKDOWN/ when freedom ain't enuff, a choreopoem by Bryan-Keyth Wilson (Hood Boy Chronicles, Pamlet, The Subway Series) inspired by Ntozake Shange's for colored girls who have considered suicide / when the rainbow is enuf. FOR COLORED BOYZ first hit the Houston Theatre scene 4 years ago during the workshop phase. ! On February 21, 2015 a workshop was presented in Galveston at Old Central sponsored by The Nia Cultural Center then following the next year Kevin Anderson and the T.R.U.T.H. produced the 2nd phase of the script workshop. After two script workshops and staged readings Wilson and his creative team are ready to release this theatrical gem to the theatre community.

Valley Youth Theatre Opens New Play This Friday
by Julie Musbach - Feb 5, 2019
Valley Youth Theatre (VYT) opens the only play of their 30th anniversary season, The Miraculous Journey of Edward Tulane, this Friday, February 8, at 7:00 pm, at Valley Youth Theatre.  In addition to opening night, public performances include Saturdays and Sundays, February 9, 10, 16, 17, 23 and 24 at 12:00 pm and 3:00 pm.
BWW Review: Phoenix Theatre Presents FUN HOME ~ Ayers, Ferracane, and Wolf Shine
by Herbert Paine - Oct 26, 2018
Phoenix Theatre's production of FUN HOME, directed by Robert Kolby Harper, is perfect in every respect. Superb performances by Rusty Ferracane, Elyse Wolf, Becca Ayers, Olivia Fearey. Runs through December 2nd.
Strong Woman The Focus Of New Plays Staged As Part Of Liverpool Fringe
by Stephi Wild - May 10, 2018
Four new plays focusing on the power of strong women are being showcased as part of the Liverpool Fringe by the City's innovative Make It Write production group.
Don't Miss Angela Lansbury's Return To TV Tonight in New LITTLE WOMEN
by Tori Hartshorn - Dec 26, 2017
Don't Miss Angela Lansbury's Return To TV Tonight in New LITTLE WOMEN
Book-It Repertory Theatre's Musical Adaptation of HOWL'S MOVING CASTLE Begins Tonight
by BWW News Desk - Nov 29, 2017
Book-It Repertory Theatre brings magic, adventure, and inspiration this holiday season with Howl's Moving Castle, a new musical based on an original book by Diana Wynne Jones.
Angela Lansbury Says Women 'Must Sometimes Take Blame' for Harassment
by Alan Henry - Nov 28, 2017
Angela Lansbury told the Radio Times in the UK that women 'must sometimes take blame' for sexual harassment.

A CHRISTMAS CAROL, Starring John O'Connor, Launches UK Holiday Tour
by BWW News Desk - Nov 15, 2017
After a successful UK tour over Christmas 2016, European Arts Company returns with their authentic adaptation of A Christmas Carol, running now through December 2017.
Ruby In The Dust to Stage 'DORIAN GRAY' Cabaret as Part of 'Festival of Sex, Love and Death'
by BWW News Desk - Oct 27, 2017
Ruby In The Dust announce their involvement in the Festival of Sex, Love and Death: a brand new multi-arts festival featuring an innovative and exciting programme of events: opera, cabaret, physical theatre, new writing and spoken word.
Ian Gray Videos

VIDEO: Strike the Band Up! It's Today- Happy Birthday, Angela Lansbury!
by A.A. Cristi - Oct 16, 2017
Today we celebrate the birth of one of the stage's greatest legends, Angela Lansbury!