Click Here for More Articles on NEW YORK CITY
Astoria Performing Arts Center Names Jesse Marchese New Executive Director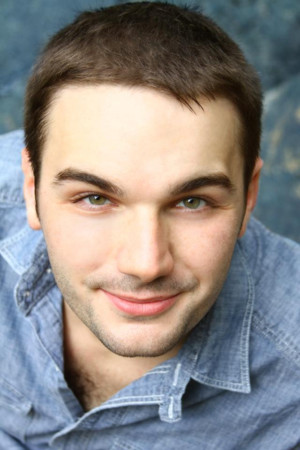 Astoria Performing Arts Center (APAC) has announced that Jesse Marchese has been named the organization's new Executive Director.
Prior to joining APAC, Jesse Marchese was Associate Director of Off-Broadway's award-winning Mint Theater Company, where he focused on artistic programming and institutional development. In his six years at the Mint, Jesse helped to produce fifteen productions, two of which he also directed; The Lucky One by A.A. Milne and The Fatal Weakness by George Kelly (nominated for two 2015 Drama Desk Awards). His work as a director has also been seen at Village Light Opera Group, Gallery Players, Theater for the New City, New World Stages, and Marymount Manhattan College.
An Astoria resident, Jesse looks forward to leading APAC into its 17th season. "I couldn't be more excited to work with APAC, an organization that I admire in a community I love, and call home. I look forward to working side by side with APAC's Artistic Director, Dev Bondarin, and the APAC staff to strengthen community partnerships and offer high-quality professional theater to the residents of Western Queens and beyond."
Jesse follows Jessica Bathurst, who served as Executive Director of APAC from 2015 to 2017. The APAC Board of Directors thanks Jessica for her passion, dedication, and service.
"We are very excited about our new Executive Director, and look forward to great success under Jesse's strong leadership," says Board President Shelly Felder.
The Astoria Performing Arts Center, Inc. (APAC), a not-for-profit organization, was founded in 2001. APAC's mission is to bring high-quality theater to Astoria and Western Queens, and to support local youth and senior citizens.
On its mainstage, APAC produces revivals and premieres of plays and musicals, and APAC also develops new works through readings and workshops. APAC offers free annual community programs, including a summer performance camp for children ages 8-13, an after-school playwriting program for middle school students, and a performance program for Queens residents 60 and over. These programs deepen ties with the community and develop new audiences for theater. Diverse programming and consistent quality attracts a loyal and growing audience that reflects the diversity of Western Queens and also draws from the other boroughs and beyond.
In addition to its theater space within the Good Shepherd United Methodist Church, APAC's offices are located within the historic Kaufman Astoria Studios.