Latest News on Dev Bondarin
Stage Credits
Productions
[Off-Broadway, 2007]
Assistant Director
Dev Bondarin News
SPEAKERS' CORNER New Play Development Plays-In-Progress 29-Hour Equity Workshops to Continue
by Chloe Rabinowitz - May 31, 2022
Gingold Theatrical Group, now in its 17th Season, is continuing its new play development with the Plays-In-Progress AEA-approved Showcases of this year's SPEAKER'S CORNER Writers Group.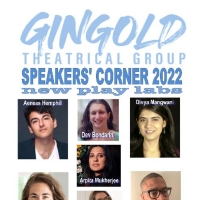 Gingold Theatrical Group to Present SPEAKERS' CORNER New Play Development Workshops
by Chloe Rabinowitz - May 18, 2022
Gingold Theatrical Group is presenting SPEAKER'S CORNER Writers Group. This season, writers Aeneas Sagar Hemphill, Divya Mangwani, Marcus Scott and Mallory Jane Weiss are developing works in response to prompts from the revolutionary activist humanitarian writings and precepts of George Bernard Shaw.
Queens Theatre's Developmental Play Reading Series to Continue With AS I WAS NOT AS I AM
by Chloe Rabinowitz - Mar 25, 2022
Saturday, March 26th at 8pm ET, the Spring 2022 season of Queens Theatre's popular play reading series New American Voices (NAV), will continue with 'AS I WAS NOT AS I AM' by Alice Hakvaag.
Queens Theatre Presents New Season Of NEW AMERICAN VOICES Play Reading Series
by A.A. Cristi - Feb 2, 2022
Queens Theatre announces the 2022 season of its New American Voices in-person play readings reading series, featuring three evenings of performances.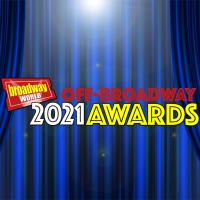 Vote For The 2021 BroadwayWorld Off/Off-Off Broadway Awards; First Standings Announced!
by BWW Awards - Dec 13, 2021
Voting is now open for the 2021 first ever, by popular demand, BroadwayWorld Off/Off-Off Broadway Awards - celebrating theatre all across NYC!
Prospect Announces Full Line-up For 11/17 RULE OF THREE Musical Theater Lab, In Concert
by Stephi Wild - Nov 11, 2021
 Prospect Theater Company has announced the full cast for a special one-night-only concert performance at NYC's Symphony Space (2537 Broadway @ 95th Street). On Wednesday, November 17th @ 7:30pm the company will present RULE OF THREE, a concert evening featuring hot-off-the-presses offerings generated in its annual Musical Theater Lab.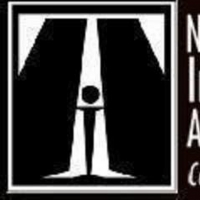 The New York Innovative Theatre Awards Announce 2021 Honorary Awards Ceremony
by Chloe Rabinowitz - Nov 8, 2021
The New York Innovative Theatre Awards have announced its 2021 Honorary Awards Ceremony, hosted by Shalewa Sharpe and Courtney Fearrington. This year's celebration will take place at The Kraine Theater (85 E 4th St, New York, NY 10003) on November 14th, 2021 starting at 7pm, as well as live-streamed.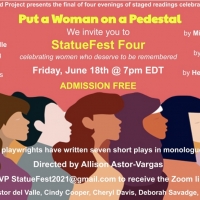 PUT A WOMAN ON A PEDESTAL Announces Final Evening Of Plays
by Chloe Rabinowitz - Jun 7, 2021
Celebrating the stories of statue-worthy women are seven new plays in monologue form that will be performed virtually on Friday, June 18 at 7 pm (EDT) as a part of Put A Woman On A Pedestal, a StatueFest of theatrical works.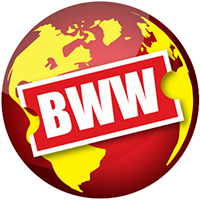 DOWNTOWN URBAN ARTS FESTIVAL is Offering Free Tickets To Vaccinated Patrons This Month
by Stephi Wild - Jun 4, 2021
The Downtown Urban Arts Festival (Reg E. Gaines, artistic director; Creative Ammo Inc., producer) today announced its 19th year of new works for the stage by 16 playwrights at the Abron Arts Center (466 Grand Street, New York City) from Thursday, June 10 through Saturday, June 26, 2021. For the first time, theatre tickets will be free of charge.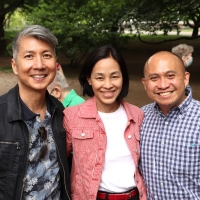 Photo Flash: First Look at Prospect Theater Company's Interactive TREE TALES on May 22
by Stephi Wild - May 22, 2021
This unique event invited audience members to walk through the Crabapple Grove in Riverside Park guided by an ensemble of artists, and choose from a selection of original flash-fiction short stories penned by 15 theater writers.
Dev Bondarin Videos
STAGE TUBE: Behind the Bites: AVAC MEMORIES Part of SOUND BITES 2014
by Stage Tube - Dec 4, 2014
Over 80 writers, directors, actors and musicians will present 10 unique musical shorts at SOUND BITES: a one-night-only off-Broadway event. Behind the Bites introduces the creators of the musicals featured at SOUND BITES with sneak peeks from the rehearsal process.