Photo Flash: First Look at VICKI LAWRENCE AND MAMA at the Spencer Theater
She's a snappy old battleaxe, outspoken, bossy and irreverent. But, without question, that blue-haired Mama is so very rational-and funny. Comedian
Vicki Lawrence
's brilliant alter ego "Mama" Thelma Harper is back, eager to share her observations about political happenings, cultural trends and domestic struggles with the same spit and vinegar that won hearts across the land. Lawrence, an Emmy Award-winning actress, will also be on hand, dispensing her savvy humor and performance memories from her cherished time on The
Carol Burnett
Show (1967-1978) and in her own spin-off series, "Mama's Family" (1983-1990).  BroadwayWorld has a first look at the production photos below.
"Vicki Lawrence & Mama: A Two-Woman Show" at the Spencer Theater on Saturday, August 18 at 2 p.m. and 8 p.m. is a multi-media stand-up comedy production that's basically two shows in one. The first half features hilarious sitcom and variety show clips and Lawrence's many behind-the-scenes tales followed by the support-hose-wearing, sassy senior citizen "Mama" in the second half.
Audiences see that, somehow or another, "Mama" hasn't aged a day in the past 30+ years! She was first created in a sketch entitled "The Family" on the Carol Burnett Show, the cast of which Lawrence was invited to join when she was just 17. (Burnett recruited Lawrence after the clever high school senior wrote her a fan letter noting their uncanny resemblance). Featuring Lawrence as the loudmouth matriarch of a squabbling blue-collar family in the Midwest and Burnett as her ornery daughter Eunice, the skit struck gold with viewers and thereafter became a regular feature on Burnett's variety show. So, when Burnett's long running variety show went off the air in the late '70s, it was a natural to reprise the character in as a spin-off TV sitcom that busted guts for seven years.
Lawrence, who also charted a number one hit song "The Night The Lights Went Out In Georgia" in 1973 and stared in her own talk show, "Vicki" shares all with Spencer audiences! Be there – and prepare to have Mama wandering through the audience, perhaps picking on a person here and there while issuing salty advice – and just know you'll be laughing into tears.
Excellent seats are available to both shows for $63-$69. Call the Spencer Box Office at (5875) 336-4800 or go online to www.spencertheater.com for tickets. There will also be a 6 p.m. pre-show Tilapia buffet available at the evening performance. Tickets are $20.


Vicki Lawrence and Mama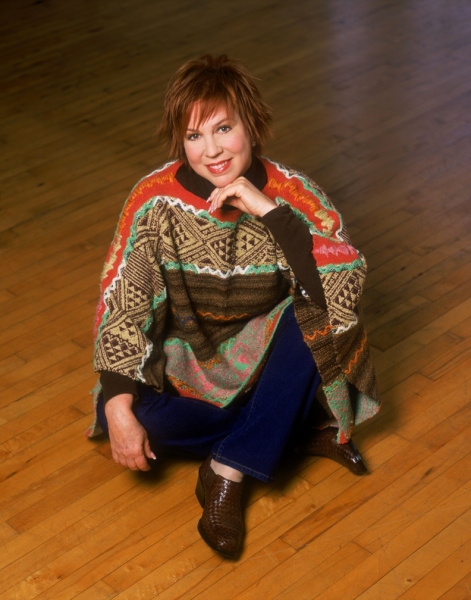 Vicki Lawrence