SHOW
DATES
THEATRE
HOT PICK


Keely and Du


Keely and Du, a 1994 Nominee for the Pulitzer Prize, deals with abortion rights. Du is a right-to-life activist, and Keely a pregnant rape victim
6/24 - 7/10/2022



PHOTOS

CAST

Actors Studio 66
Black Cat Cultural Center 3011 Monte Vista Blvd NE
Albuquerque

OPERA UNLIMITED YOUTH SUMMER CAMP


The students of the 2022 Opera Unlimited Summer Opera Camp will present full-staged and costumed productions of two operettas, Hans Krsas Brundibr, and Gilbert &
7/8 - 7/9/2022

OPERA UNLIMITED YOUTH SUMMER CAMP
10704 Paseo Del Norte NE, Albuquerque, NM 87122
Albuquerque

James And The Giant Peach Jr.


Celebrate the 100th birthday of one of the world's most beloved children's authors - Roald Dahl - with a fantastical tale of a boy, his
7/15 - 7/16/2022

Musical Theatre Southwest
6427 Linn Street NE
Albuquerque

Little Shop Of Horrors (broadway Version)


Feed the need for musical hilarity with this delicious sci-fi smash about a man-eating plant, featuring the 2003 Broadway orchestrations.
7/1 - 7/17/2022

Hold The Applause Productions
Albuquerque

Mary Poppins Jr


One of the most popular Disney movies of all time is capturing hearts in a whole new way: as a practically perfect musical! Mary Poppins
7/14 - 7/17/2022

The Playhouse
Hobbs

ADOBEFEST on KUNM RADIO THEATRE


Broadcast at 6pm Sunday July 17 and Sunday July 24 on 89.9 KUNM RADIO THEATRE or www.kunm.org - Five new, unpublished short plays - the
7/17 - 7/24/2022

Adobe Theater
9813 Fourth Street NW (2 blocks n. of Alameda)
Albuquerque

Peter Pan

7/15 - 7/24/2022

El Museo De Cultual
Santa Fe

Women Playing Hamlet


William Missouri Downs; dir: Cynthia Levin.
7/8 - 7/25/2022

No Strings Theatre Company
Las Cruces

Disney's High School Musical Jr.


Learning Stage: book: David Simpatico; lyrics: Greg Cham, Ray Cham, Andy Dodd, Matthew Gerrard, Faye Greenberg, Jamie Houston, David N. Lawrence, Bryan Louiselle, Robbie Nevil,
7/29

Hold The Applause Productions
Albuquerque

Disney's Winnie The Pooh Kids


Welcome to the Hundred Acre Wood, where Winnie the Pooh is once again in search of honey. Along the way, he meets his pals Tigger,
7/29 - 7/30/2022

The Box Performance Space
Albuquerque

Pirates Of Penzance


Sandstone Theatre (outdoor)
7/7 - 7/31/2022

Four Corners Musical Theatre
Farmington

Bugsy Malone Jr


The popular pint-sized, pin-striped classic leaps off the silver screen and onto the stage. Like the film, this wild and wacky musical includes a child's
7/29 - 8/14/2022

The Box Performance Space
Albuquerque

Chitty Chitty Bang Bang


Flickinger Center
8/5 - 8/14/2022

Flickinger Center
Alamogordo

THE SWEET DELILAH SWIM CLUB


Hilarious and touching show features five southern women whose friendships began on their college swim team. For thirty-three years they meet every summer at the
7/22 - 8/14/2022

Adobe Theater
9813 Fourth Street NW (2 blocks n. of Alameda)
Albuquerque

Annie


Farmington Civic Theatre
8/11 - 8/21/2022

Four Corners Musical Theatre
Farmington

She Loves Me

8/12 - 8/21/2022

Roswell Community Little Theatre
Roswell

The Hunchback Of Notre Dame


Musical Theatre Southwest
7/29 - 8/21/2022

Musical Theatre Southwest
6427 Linn Street NE
Albuquerque

Clue


Based on the popular board game and adapted from the cult classic film,?Clue?is the comedy whodunit that will keep you guessing (and laughing) to the
8/19 - 9/4/2022

Natalie Shields
Albuquerque

Almost Blue


Keith Reddin Plano East Senior High School
8/26 - 9/11/2022

Mother Road Theatre Company
Albuquerque

O'Keeffe!


A solo-actor play about the iconic artist Georgia O'Keeffe, written and performed by Lucinda McDermott. Presented by Flower and Bone Productions and the College of
9/9 - 9/11/2022



PHOTOS

CAST

Rodey Theatre
8212 Sleeping Bear Drive NW
Albuquerque

Kinky Boots


Albuquerque Little Theatre
8/26 - 9/18/2022

Albuquerque Little Theatre
Albuquerque

Our Lady of the Tortilla


Luis Santeiro Sul Ross State University
9/9 - 9/18/2022

Sandia Performing Arts Company Inc
Albuquerque

The Women of Lockerbie


Deborah Brevoort Adobe Theater
9/2 - 9/22/2022

Adobe Theater
Albuquerque

The Glass Menagerie


No Strings Theatre Company
9/23 - 10/9/2022

No Strings Theatre Company
Las Cruces

Steel Magnolias


Visual content only
9/30 - 10/16/2022

Las Cruces Community Theatre
Las Cruces

The Mountaintop


Santa Fe Playhouse
9/22 - 10/16/2022

Santa Fe Playhouse
Santa Fe




Back to the Main Page | Browse Local Theatres
---
Latest Albuquerque Reviews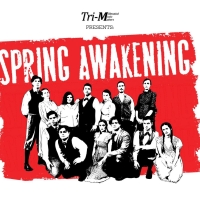 Review: SPRING AWAKENING at Tri-M Productions/NM Actors Lab
by Jackie Camborde - June 26, 2022
Excellent production with extremely topical and relevant message, now more than ever....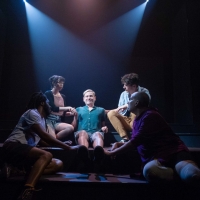 Review: EVERYBODY at the Santa Fe Playhouse
by Zoe Burke - June 26, 2022
What did our critic think of EVERYBODY at Santa Fe Playhouse?...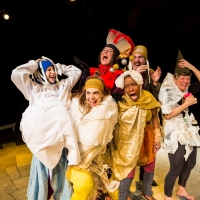 BWW Review: GROTTESCO'S SHORTS 5 at Santa Fe Improv
by Jackie Camborde - May 20, 2022
According to their website, Theater Grottesco creates a new kind of performance that is visual, explosive and full of surprise. The Grottesco Ensemble rekindles interest in live performance by juxtaposing classical and modern theatrical styles with a daring, poetic research of culture and imaginatio...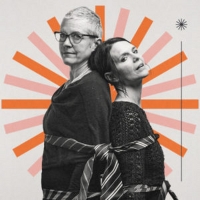 BWW Review: A DELICATE BALANCE at Santa Fe Playhouse
by Jackie Camborde - April 27, 2022
Catch this amazing production - A Delicate BAlance April 23-May 15, Santa Fe Playhouse. Tickets: https://ci.ovationtix.com/35812/production/1098941 ...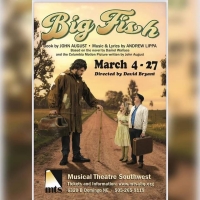 BWW Review: BIG FISH at Musical Theatre Southwest
by Jackie Camborde - March 31, 2022
I've been going to productions at Musical Theater Southwest for several years now, and this company never ceases to amaze me with what they can do in their little black box space. Their latest production, Big Fish, is no exception. Taking this epic tale of a small man with big dreams and even bigger...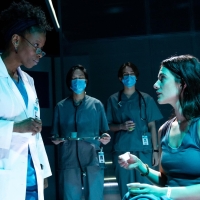 BWW Review: THE EFFECT at Santa Fe Playhouse
by Zoe Burke - March 26, 2022
The Effect, written by British playwright Lucy Prebble (American audience members might know her best as a co-producer and writer on HBO's Succession) and playing now at the Santa Fe Playhouse, is a beautifully styled, engaging evening of theatre that asks the audience to grapple with issues of free...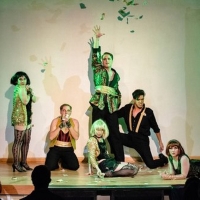 BWW Review: CABARET at NM Women's Club
by Jackie Camborde - March 15, 2022
Full confession: I was not jumping up and down to see another production of Cabaret. Chalk it up to Cabaret being the show that wouldn't die when I was in college - cast as a chorus member, it was a grueling rehearsal period and extended run, then we won American College Theater Festival for our reg...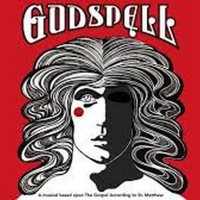 BWW Review: GODSPELL at NM Women's Club
by Jackie Camborde - November 09, 2021
The story of Godspell is the Gospel According to St. Matthew and consists of Jesus sharing parables with his disciples, and his disciples emulating those parables through song. It's got a hippie/early 70s quality, via the crazy costumes and the peace/love at its core. The Tri-M ensemble embraces the...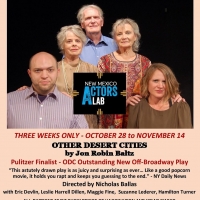 BWW Review: OTHER DESERT CITIES at New Mexico Actors Lab
by Jackie Camborde - November 08, 2021
What happens when a prodigal daughter comes home after breaking down? How do super-conservative parents obsessed with image deal with their less-than perfect children and lives? These questions and more are at the center of Lon Robin Baltz's play Other Desert Cities. A new production at New Mexico A...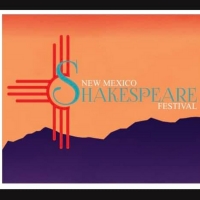 BWW Review: HAMLET at New Mexico Shakespeare Festival
by Zoe Burke - September 16, 2021
[...] this production of Hamlet is sharp -- incredibly so. Remarkably well paced and brilliantly edited, with so much more action, energy, and even humor than I'd known the play could hold, it is immediately accessible and clearly was directed [...] and performed by people who really know what they'...