Now Playing Onstage in Louisville - Week of 10/27/2013
View All Show Listings for Louisville
Click Here to View BroadwayWorld.com Louisville Calendar
FIFTH THIRD BANK'S DRACULA
Actors Theatre of Louisville
9/13-10/31/2013
The vampire hunt is on! Experience the Halloween tradition that drips with suspense-and even more blood. This celebrated gothic fright-fest is jam-packed with plenty of thrills and chills to keep you on
The Edge
of your seat.
Click Here for More Information
THE LEGEND OF SLEEPY HOLLOW
Lexington Children's Theatre
10/20-11/1/2013
In a drowsy, dreary hollow where time stands still, new schoolmaster Ichabod Crane is losing his head over the lovely Katrina. Unfortunately, local brute Brom Bones is vying for her affections as well. But as night draws in and the stars sink deeper into the sky, Ichabod realizes there may be even worse things in Sleepy Hollow lurking just over the bridge.
Click Here for More Information
Natalie Merchant
in Broadway" border="0" height="100" width="100" align="right">
Natalie Merchant
Kentucky Center, Whitney Hall
11/2-11/2/2013
The former 10,000 Maniacs singer has built up a strong back catalogue since going solo in the early nineties and her brand of acoustic-folk has earned her a few Top 100 Billboard albums.
Click Here for More Information
THE REGINALD BAREHAM VARIETY SHOW
Shelby County Community Theatre
11/2-11/2/2013
An evening of live music featuring talented artists from across the region, including the Funky GroundH2O Bluegrass Band and the SCCT Prologuers!
Click Here for More Information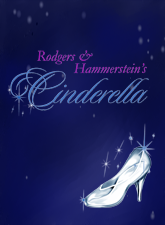 ONCE UPON A MATTRESS
Sacred Heart School for the Arts
10/25-11/3/2013
If you thought you knew the story of 'The Princess and The Pea,' you may be in for a walloping surprise! Did you know, for instance, that Princess Winnifred actually swam the moat to reach Prince Dauntless the Drab? Or that Lady Larken's love for Sir Harry provided a rather compelling reason that she reach the bridal altar post haste? Or that, in fact, it wasn't the pea at all that caused the princess a sleepless night? Carried on a wave of wonderful songs, by turns hilarious and raucous, romantic and melodic, this rollicking spin on the familiar classic of royal courtship and comeuppance provides for some side-splitting shenanigans. Chances are you'll never look at fairy tales quite the same way again.Music by
Mary Rodgers
; Book by
Jay Thompson
&
Dean Fuller
&
Marshall Barer
; Lyrics by
Marshall Barer
Click Here for More Information
OKLAHOMA!
Paducah Tilghman High School
11/1-11/3/2013
Rodgers & Hammerstein's first collaboration remains, in many ways, their most innovative, having set the standards and established the rules of musical theatre still being followed today. Set in a Western Indian territory just after the turn of the century, the high-spirited rivalry between the local farmers and cowboys provides the colorful background against which Curly, a handsome cowboy, and Laurey, a winsome farm girl, play out their love story. Although the road to true love never runs smooth, with these two headstrong romantics holding the reins, love's journey is as bumpy as a surrey ride down a country road. That they will succeed in making a new life together we have no doubt, and that this new life will begin in a brand-new state provides the ultimate climax to the triumphant OKLAHOMA!Music by Rodgers, Richard; Book by
Oscar Hammerstein
II; Lyrics by
Oscar Hammerstein
II; Original Dances by
Agnes De Mille
; Based on the play `Green Grow the Lilacs` by
Lynn Riggs
Click Here for More Information
FRANKENSTEIN
Central Kentucky Community Theatre
10/25-11/3/2013
A play about brilliant and obsessed eccentric scientist
Victor Frankenstein
who creates a grotesque creature in an unorthodox scientific experience.
Click Here for More Information
Daniel Webster
in Broadway" border="0" height="100" width="100" align="right">
THE DEVIL AND
Daniel Webster
West T. Hill Community Theatre
10/31-11/3/2013
This "spooky" story centers on a New Hampshire farmer who sells his sole to the Devil and is defended by
Daniel Webster
, a fictional version of the famous lawyer and orator. With themes of Patriotism, anti-slavery and bigotry in general, the Devil is at first portrayed as polite and refined, a soft-spoken, dark stranger...twists and turns, audience participation and howls and hollers will fill the air. A Halloween delight!
Click Here for More Information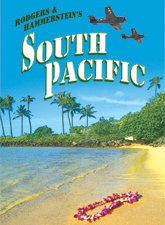 THE KING AND I
Assumption High School
11/1-11/10/2013
East versus West makes for a dramatic, richly textured and ultimately uplifting tale of enormous fascination. It is 1862 in Siam when an English widow,
Anna Leon
owens, and her young son arrive at the Royal Palace in Bangkok, having been summoned by the King to serve as tutor to his many children and wives. The King is largely considered to be a barbarian by those in the West, and he seeks Anna's assistance in changing his image, if not his ways. With both keeping a firm grip on their respective traditions and values, Anna and the King grow to understand and, eventually, respect one another, in a truly unique love story. Along with the dazzling score, the incomparable
Jerome Robbins
ballet, 'The Small House of Uncle Thomas,' is one of the all-time marvels of the musical stage.Music by Rodgers, Richard; Book by
Oscar Hammerstein
II; Lyrics by
Oscar Hammerstein
II; Based on Anna and the King by
Margaret Landon
; Original Choreography by
Jerome Robbins
Click Here for More Information
View All Show Listings for Louisville
Click Here to View BroadwayWorld.com Louisville Calendar