Now Playing Onstage in Jacksonville - Week of 10/27/2013
View All Show Listings for Jacksonville
Click Here to View BroadwayWorld.com Jacksonville Calendar
TEACHER FROM THE BLACK LAGOON
Florida Theatre
10/28-10/28/2013
Seven delightful stories come to life in this musical revue The Teacher From the Black Lagoon & Other Story Books. Books featured in the show include:"Teacher From the Black Lagoon" (by Mike Thaler and Jared Lee) Follow Hubie's imagination as he faces his comically horrific fears and discovers that his new teacher is pleasantly human after all. "Dogzilla" (by Dav Pilkey) The dreaded Dogzilla awakens and the residents of Mousopolis must run for their lives. Can they get rid of that big stinky dog before it's too late? "Grumpy Bird" (by Jeremy Tankard) Bird wakes up one morning feeling too grumpy to fly. A succession of happy-go-lucky animals help Bird turn his day around. "I Want My Hat Back" (by Jon Klassen) The bear's hat is gone, and he wants it back. When the deer comes by and asks a simple question, the bear's memory returns and he renews his search with a vengeance. "Lily's Purple Plastic Purse" (by
Kevin Henkes
) Lilly loves everything about school, especially her teacher, Mr. Slinger- until he takes away her musical purse. Lilly's fury leads to revenge and then to remorse and she sets out to make amends. "Love Splat, Splat the Cat" (by Rob Scotton) Splat has a special valentine for his classmate Kitten, but she doesn't seem to like him at all. Will Splat's heartfelt valentine win Kitten's paw in the end? "The Grasshopper and the Ant": An Ant community narrowly focused on work and possessions learn from the musical little Grasshopper that feeding the belly and feeding the soul both have value.
Click Here for More Information
David Sedaris
in Broadway" border="0" height="100" width="100" align="right">
AN EVENING WITH
David Sedaris
Times Union Center - Jacoby Hall
10/28-10/28/2013
Tweaking the familiar until it warps;
David Sedaris
mines poignant comedy from his peculiar childhood in North Carolina, his bizarre career path, and his move with his lover to France. Including his last releases, the New York Times' Bestselling books, When You Are Engulfed in Flames and Squirrel Seeks Chipmunk: A Modest Bestiary,
David Sedaris
' wickedly witty observations of the ordinary-bizarre is always sure to deliver insights and laughs. One of six children in a second-generation Greek family, he grew up in Raleigh, North Carolina. In 1977, he dropped out of Kent State University to hitchhike around the country. Aside from working as an elf, Sedaris has worked a number of charmingly quirky jobs such as a house painter, an apple picker, an aide in a mental hospital, a creative writing teacher at the Art Institute of Chicago, and an apartment cleaner. Sedaris made his comic debut recounting his strange-but-true experiences of being a Macy's elf, reading his "Santaland Diaries" on National Public Radio's Morning Edition in 1992. His sardonic humor and incisive social critique have made him one of NPR's most popular and humorous commentators. In 2001, he was named Humorist of the Year by Time magazine and received the Thurber Prize for American Humor. On April 23, 2013, Sedaris released his newest highly anticipated book entitled Let's Explore Diabetes with Owls.
Click Here for More Information
QUILLS
Players by the Sea
10/17-11/1/2013
The scandalous
Marquis de Sade
is safely locked up, but still manages to produce his sadistic pornography, with the help of a lascivious laundress who smuggles out his writings. His wife is furious that his notoriety is ruining her social ambitions and bribes the prison authorities to stop him. Deprived of pen and paper, the resourceful Marquis scrawls stories on his sheets in body fluids and finally resorts to whispering them from cell to cell The compassionate prison priest is driven to increasingly savage measures to silence the Marquis, cutting off his hands, feet, genitals and eventually his head. Wracked by guilt, the once humane but now murderous and depraved Abbe is committed to his own asylum.
Click Here for More Information
PANDORA'S HOLIDAY MOMENTS ON ICE
Jacksonville Veterans Memorial Arena
11/3-11/3/2013
Multi-platinum musical artist Mannheim Steamroller will perform live in a holiday show featuring Olympic figure skating champion
Brian Boitano
, Olympic silver medalist
Sasha Cohen
, along with many others. The show will take place on Saturday, November 9, 2013 at 7:00pm at the Jacksonville Veterans Memorial Arena in Jacksonville, Fla. Tickets go on sale this summer, the date and time will be announced soon. - See more at: http://www.jaxevents.com/?event=pandoras-unforgettable-holiday-moments-on-ice-feat-mannheim-steamroller-martina-mcbride#sthash.qKByLJdF.dpuf
Click Here for More Information
LOVE, LOSS, AND WHAT I WORE
Atlantic Beach Experimental Theatre
10/25-11/9/2013
An international hit, proving that a great show is always in fashion. With its compulsively entertaining subject matter, the show uses clothing and accessories and the memories they trigger to tell funny and often poignant stories that all can relate to, creating one of the most enduring theatergoing experiences domestically and overseas.
Click Here for More Information
LOMBARDI
Theatre Jacksonville
10/25-11/9/2013
Sport produces great human drama and there is no greater sports icon to bring to theatrical life than Hall of Fame football coach
Vince Lombardi
, unquestionably one of the most inspirational and quotable personalities of all time. Though football's Super Bowl trophy is named for him, few know the real story of Lombardi the man-his inspirations, his passions and ability to drive people to achieve what they never thought possible.
Click Here for More Information
BAD SEED
Limelight Theatre
11/1-11/24/2013
On the surface Rhoda Penmark is sweet, charming and admired by her elders. But things take a dark turn when one of Rhoda's rival schoolmates mysteriously drowns at a picnic.
Click Here for More Information
THE D* WORD, A MUSICAL
Times Union Center - Terry Theater
10/4-11/24/2013
The 90-minute laugh-aloud, sing-a-long celebration follows the woes and wows of four single and single-again women who learn the art of happily EVEN after with the help of martinis, Mojo Makeovers and girlfriend magic. Featuring songs from I Will Survive and Hot Stuff to Before He Cheats and Turn Me On! this party show will have you D*ancing in the aisles.
Click Here for More Information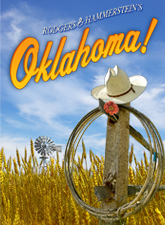 SOUTH PACIFIC
Theatre Partners
, LLC
10/23-12/1/2013
Set in an island paradise during World War II, two parallel love stories are threatened by the dangers of prejudice and war. Nellie, a spunky nurse from Arkansas, falls in love with a mature French planter, Emile. Nellie learns that the mother of his children was an island native and, unable to turn her back on the prejudices with which she was raised, refuses Emile's proposal of marriage. Meanwhile, the strapping Lt. Joe Cable denies himself the fulfillment of a future with an innocent Tonkinese girl with whom he's fallen in love out of the same fears that haunt Nellie. When Emile is recruited to accompany Joe on a dangerous mission that claims Joe's life, Nellie realizes that life is too short not to seize her own chance for happiness, thus confronting and conquering her prejudices.Music by Rodgers, Richard; Lyrics by
Oscar Hammerstein
II; Book by
Oscar Hammerstein
II &
Joshua Logan
; Adapted from the Pulitzer Prize winning novel
Click Here for More Information
View All Show Listings for Jacksonville
Click Here to View BroadwayWorld.com Jacksonville Calendar