Now Playing Onstage in Houston - Week of 10/20/2013
View All Show Listings for Houston
Click Here to View BroadwayWorld.com Houston Calendar
ENCHANTED APRIL
Playhouse 1960
10/4-10/26/2013
Enchanted April is a play about the power of nature and nurture. Two women, so unhappily married, so degraded, so self-righteous, find each other.
Click Here for More Information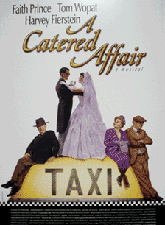 IN THE HEIGHTS
Langham Creek High School
10/24-10/27/2013
IN THE HEIGHTS tells the universal story of a vibrant community in New York?s Washington Heights neighborhood ? a place where the coffee from the corner bodega is light and sweet, the windows are always open and the breeze carries the rhythm of three generations of music. It?s a community on the brink of change, full of hopes, dreams and pressures, where the biggest struggles can be deciding which tradtions you take with you, and which ones you leave behind. IN THE HEIGHTS is the winner of the 2008 Tony Awards for Best Musical, Best Score, Best Choreography and Best Orchestrations. Music and Lyrics by
Lin-Manuel Miranda
; Book by Quiara Aleg
Click Here for More Information
LITTLE SHOP OF HORRORS
Playhouse 1960
10/5-10/27/2013
Little Shop of Horrors is a comedy horror rock musical, by composer
Alan Menken
and writer
Howard Ashman
, about a hapless florist shop worker who raises a plant that feeds on human blood and flesh.
Click Here for More Information
BOEING BOEING
Beaumont Community Players
10/18-11/2/2013
This 1960's French farce adapted for the English-speaking stage features self-styled Parisian lothario Bernard, who has Italian, German and American fiancee's, each beautiful airline hostesses with frequent "layovers". He keeps "one up, one down and one pending" until unexpected schedule changes bring all three to Paris and Bernard's apartment at the same time.
Click Here for More Information
AIDA
Houston Grand Opera
10/18-11/9/2013
Aida, an Ethiopian princess enslaved to Amneris, the princess of Egypt, has fallen in love with the warrior Radames. As he rides into battle, Aida is torn between her love for him, allegiance to her country, and loyalty to her family. Radames dreams that if he returns triumphant, he will free Aida and marry her. But Amneris longs for Radames' affections, too. Romance and hope turn to crushing tragedy as the story unfolds.
Click Here for More Information
DIE FLEDERMAUS
Houston Grand Opera
10/25-11/10/2013
Prince Orlofsky's costume ball-the most coveted invitation of the year-drives the action of this urbane farce by
Johann Strauss
.Captivating serenades, a famous Hungarian csardas, and, of course, lilting waltzes, permeate the luscious score from the "Waltz King." A stylish deco-inspired setting adds to the witty, sophisticated fun.
Click Here for More Information
VENUS IN FUR
Alley Theatre
10/16-11/10/2013
Theatrical mastermind
David Ives
' sexy, provocative comedy, Venus in Fur, is an electrifying game of cat and mouse between a young actress and a demanding playwright-director that blurs the lines between fantasy and reality, seduction and power, love and sex. "Role-playing takes on a whole new meaning" (New York Post) in this "don't miss" play The Wall Street Journal says is "deadly serious, madly funny … you won't see a funnier play this season, or a smarter one."
Click Here for More Information
THE CRUCIBLE
The Garza Main Stage
10/18-11/10/2013
In 17th Century Salem, a young girl levels charges of witchcraft against a rival, revealing secrets that threaten to tear apart the fabric of society. A riveting, timeless drama from one of America's most celebrated playwrights, The Crucible by
Arthur Miller
examines the jealousy and prejudices living secretly inside all of us.
Click Here for More Information
View All Show Listings for Houston
Click Here to View BroadwayWorld.com Houston Calendar