Now Playing Onstage in Baltimore - Week of 4/06/2014
View All Show Listings for Baltimore
Click Here to View BroadwayWorld.com Baltimore Calendar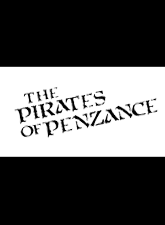 THE PIRATES OF PENZANCE
Centennial High School
4/9-4/10/2014
Gilbert and Sullivan are the undisputed masters of comic operetta and the proud parents of the modern musical. That their works are more in demand today than when they were created over a century ago is ample proof of their lasting brilliance. We are pleased to offer reduced orchestrations based on the D'Oyly Carte originals for productions of H.M.S. PINAFORE,THE MIKADO or THE PIRATES OF PENZANCE. When the hero of THE PIRATES OF PENZANCE was but a boy, his father instructed his nurse to have him apprenticed as a pilot. She thought he said 'pirate' and thus the zany troubles began. Libretto by
W. S. Gilbert
; Music by
Arthur Sullivan
; Orchestration by
Peter Murray
Click Here for More Information
SEUSSICAL JR
MAYFIELD WOODS MIDDLE SCHOOL
4/10-4/11/2014
A delight for children to perform, SEUSSICAL is now one of the most-performed shows in America! In this fantastical, magical, musical extravaganza, Tony winners
Lynn Ahrens
and
Stephen Flaherty
(LUCKY STIFF, MY FAVORITE YEAR, ONCE ON THIS ISLAND, and RAGTIME) have lovingly brought to life all of our favorite
Dr. Seuss
characters, including Horton the Elephant, The Cat in the Hat, Gertrude McFuzz, lazy Mayzie and a little boy with a big imagination--Jojo. The colorful characters transport us from the Jungle of Nool to the Circus McGurkus to the invisible world of the Whos.The Cat in the Hat tells the story of Horton, an elephant who discovers a speck of dust containing Whos, including Jojo, a Who child who gets in trouble for thinking too many "thinks." Horton faces a double challenge--not only must he protect the Whos from a world of naysayers and dangers, but he must guard an abandoned egg, left to his care by the irresponsible Mayzie La Bird. Although Horton faces ridicule, danger, kidnapping, and a trial, the intrepid Gertrude McFuzz never loses faith in him. Ultimately, the powers of friendship, loyalty, family, and community are challenged and emerge triumphant!SEUSSICAL JR. is fun for the whole family! Young performers will be excited to portray the characters from the familiar
Dr. Seuss
fables. This musical provides wonderful creative opportunities in terms of set design, lighting, and costuming.Note: for this version, certain
Click Here for More Information
LITTLE SHOP OF HORRORS
HAMILTON ELEMENTARY MIDDLE SCHOOL
4/10-4/11/2014
A down-and out skid row floral assistant becomes an overnight sensation when he discovers an exotic plant with a mysterious craving for fresh blood. Soon "Audrey II" grows into an ill-tempered, foul-mouthed, R&B-singing carnivore who offers him fame and fortune in exchange for feeding its growing appetite, finally revealing itself to be an alien creature poised for global domination! One of the longest-running Off-Broadway shows of all time, this affectionate spoof of 1950s sci-fi movies has become a household name, thanks to a highly successful film version and a score by the songwriting team of
Howard Ashman
and
Alan Menken
, who redefined the animated musical film with Disney's The Little Mermaid, Beauty and the Beast and Aladdin. Charming, tuneful and hilarious, with tongue firmly planted in cheek, LITTLE SHOP OF HORRORS never fails to entertain. A small cast, band and unit set make the other aspects of production a snap.
Click Here for More Information
BUGSY MALONE
AUTHENTIC COMMUNITY THEATRE INC
4/10-4/12/2014
A slapstick musical comedy, BUGSY MALONE follows the rivalry between two half-witted street gangs and the washed up, well-intentioned, one-time boxer who steps in to take control of Fat Sam's gang and give Dandy Dan and his boys what they've got coming. In this film noir spoof, the message is one of good, clean fun; the characters are wonderful 1920's cartoon cutouts; and the weapons of choice are "splurge" whip cream guns, flour bombs, and custard pies.BUGSY MALONE is only available to license in the United States and Canada.
Click Here for More Information
CATCH ME IF YOU CAN
GOVERNOR THOMAS JOHNSON HIGH SCHOOL
4/3-4/12/2014
Click Here for More Information
ANNIE
ST JUDE CATHOLIC SCHOOL
4/11-4/12/2014
Leapin' Lizards! The popular comic strip heroine takes center stage in one of the world's best-loved musicals. With equal measures of pluck and positivity, little orphan ANNIE charms everyone's hearts, despite a next-to-nothing start in 1930s New York City. She is determined to find her parents, who abandoned her years ago on the doorstep of a New York City Orphanage run by the cruel, embittered Miss Hannigan.With the help of the other girls in the Orphanage, ANNIE escapes to the wondrous and magical world of NYC. In adventure after fun-filled adventure, ANNIE foils Miss Hannigan's evil machinations and befriends President Franklin Delano Roosevelt. She finds a new home and family in billionaire Oliver Warbucks, his personal secretary
Grace Farrell
, and a lovable mutt named Sandy. ANNIE is the perfect family-friendly musical, and an ideal show for a largely female cast. Middle Schools and elementary schools should also take notice of ANNIE JR - a special version of this title expressly designed for younger performers.
Click Here for More Information
DISNEY'S BEAUTY AND THE BEAST
PERRYVILLE HIGH SCHOOL
4/10-4/12/2014
Step into the enchanted world of Broadway's modern classic, Disney's BEAUTY AND THE BEAST! Based on the Academy-Award winning animated feature, the stage version includes all of the wonderful songs written by
Alan Menken
and the late
Howard Ashman
along with new songs by Mr. Menken and
Tim Rice
. Your audiences will be transported to the heart of provincial life in a lovely French town. When Maurice becomes lost in the woods on the way to the fair, he seeks shelter in an old castle, but the master of the castle is a horrible beast that takes him captive. Maruice's daughter, Belle, must then give up her freedom to save his life. Belle's taming of the unfortunate Beast and his ultimate transformation back into a handsome prince enthralled Broadway audiences for over 13 years. This "tale as old as time" is filled with spectacular costume and set opportunities, or even more simply staged, Disney's BEAUTY AND THE BEAST offers a great opportunity to bring your entire community together for family theatre at its best.
Click Here for More Information
TARZAN
SEVERN SCHOOL
4/12-4/12/2014
Based on Edgar Rice Burrough's Tarzan of the Apes and the smash-hit 1999 Disney animated film, TARZAN tells the story of an infant boy orphaned on the shores of West Africa. Taken in and raised by a tribe of gorillas, the young boy strives for acceptance by his ape father while grappling with his uniqueness. When a human expedition enters their territory, Tarzan - now a man - encounters strangers like himself for the first time. TARZAN features music and lyrics by pop icon
Phil Collins
, including the Grammy and Oscar winning song, "You'll Be in My Heart", and book by Tony Award-winning playwright,
David Henry Hwang
.
Click Here for More Information
GUYS & DOLLS
MCDONOGH SCHOOL
4/11-4/13/2014
Set in
Damon Runyon
's mythical New York City, this oddball romantic comedy - considered by many to be the perfect musical comedy - soars with the spirit of Broadway as it introduces us to a cast of vivid characters who have become legends in the canon:
Sarah Brown
, the upright but uptight "mission doll," out to reform the evildoers of Time Square; Sky Masterson, the slick, high-rolling gambler who woos her on a bet and ends up falling in love; Adelaide, the chronically ill nightclub performer whose condition is brought on by the fact she's been engaged to the same man for 14 years; and Nathan Detroit, her devoted fiance, desperate as always to find a spot for his infamous floating crap game.Everything works out in the end, thanks to the machinations of
Abe Burrows
and
Jo Swerling
's hilarious, fast-paced book and
Frank Loesser
's bright, brassy, immortal score, which takes us from the heart of Times Square to the cafes of Havana, Cuba, and even into the sewers of New York City. Funny and romantic, GUYS AND DOLLS is ideal for audiences and performers of any age.
Click Here for More Information
LITTLE SHOP OF HORRORS
RIVALS OF THE WEST THEATRE COMPANY OF MICA
4/3-4/13/2014
A down-and out skid row floral assistant becomes an overnight sensation when he discovers an exotic plant with a mysterious craving for fresh blood. Soon "Audrey II" grows into an ill-tempered, foul-mouthed, R&B-singing carnivore who offers him fame and fortune in exchange for feeding its growing appetite, finally revealing itself to be an alien creature poised for global domination! One of the longest-running Off-Broadway shows of all time, this affectionate spoof of 1950s sci-fi movies has become a household name, thanks to a highly successful film version and a score by the songwriting team of
Howard Ashman
and
Alan Menken
, who redefined the animated musical film with Disney's The Little Mermaid, Beauty and the Beast and Aladdin. Charming, tuneful and hilarious, with tongue firmly planted in cheek, LITTLE SHOP OF HORRORS never fails to entertain. A small cast, band and unit set make the other aspects of production a snap.
Click Here for More Information
A FUNNY THING...FORUM
HERITAGE PLAYERS
3/28-4/13/2014
Broadway's greatest farce is light, fast-paced, witty, irreverent and one of the funniest musicals ever written. A FUNNY THING HAPPENED ON THE WAY TO THE FORUM takes comedy back to its roots, combining situations from time-tested, 2000 year old comedies of Roman playwright Plautus with the infectious energy of classic vaudeville.A FUNNY THING HAPPENED ON THE WAY TO THE FORUM is a non-stop laugh-fest in which Pseudolus, a crafty slave, struggles to win the hand of a beautiful but slow-witted courtesan named Philia, for his young master, Hero, in exchange for freedom. The plot twists and turns with cases of mistaken identity, slamming doors, and a showgirl or two.This unforgettable, hysterical musical allows a terrific ensemble of comedic actors to shine--"something for everyone, a comedy tonight!"
Click Here for More Information
GHOST THE MUSICAL
France-Merrick Performing Arts Center [Hippodrome Theatre]
4/8-4/13/2014
Set in modern day New York City, Ghost The Musical is a timeless fantasy about the power of love. Walking back to their apartment one night, Sam and Molly are mugged, leaving Sam murdered on a dark street. Sam is trapped as a ghost between this world and the next and unable to leave Molly, who he learns is in grave danger. With the help of a phony storefront psychic,
Oda Mae Brown
, Sam tries to communicate with Molly in the hope of saving and protecting her.
Click Here for More Information
BLOODY BLOODY ANDREW JACKSON
ANNE ARUNDEL COMMUNITY COLLEGE
4/10-4/19/2014
BLOODY BLOODY ANDREW JACKSON creators
Michael Friedman
and
Alex Timbers
cook up an alternate universe (and draw parallels to today's political/populist landscape) with their musical about the seventh U.S. president, reinvented as an "emo" rock star. BLOODY BLOODY ANDREW JACKSON tells the story of America's first political maverick. A.J. kicked British butt, shafted the Indians and smacked down the Spaniards all in the name of these United States--who cares if he didn't have permission?An exhilarating and white-knuckled look at one of our nation's founding rock stars, BLOODY BLOODY ANDREW JACKSON recreates and reinvents the life of "Old Hickory," from his humble beginnings on the Tennessee frontier to his days as Commander-in-Chief. It also asks the question, is wanting to have a beer with someone reason enough to elect him? What if he's really, really hot?This wildly entertaining 90-minute show is perfect for comedic actors and singers, with minimal dancing required. BLOODY BLOODY ANDREW JACKSON is an actor driven rather than design-dependent musical; it encourages breaking the fourth wall, audience participation, and rocking out!
Click Here for More Information
GLASS MIND THEATRE PRESENTS THE ALL-AMERICAN GENDERF*CK CABARET
Glass Mind Theatre
4/11-4/19/2014
Glass Mind Theatre Presents THE ALL-AMERICAN GENDERF*CK CABARET by Mariah MacCarthy Directed by Susan Stroupe A Baltimore Premiere! Traditional sexuality combusts. A gender-bending emcee guides the audience as limitations of sexuality are redefined throughout confines and confusion. Aside from the androgynous emcee, Genderf*ck revolves around eight seeming-stereotypes of gender and sex. The twenty-somethings are all intertwined in each other's lives as they navigate sex, gender identity and their relationships with each other. Platonic and romantic relationships sizzle and twist in different directions, and the characters begin to shed what they believed defined them. MacCarthy combines humor, drama, raunchy jokes and dance parties. This production contains a stylized depiction of sexual assault. FEATURING: Jessica
Ruth Baker
, Siobhan Beckett, Vince Constantino, Jarrett Ervin, Sam Hayder, Maddie Hicks,
Sarah Lloyd
,
Alexander Scally
and Sarah Weissman. Friday and Saturdays at 8pm Sunday, April 13 at 2pm Thursday, April 17 at 8pm
Click Here for More Information
JOHN AND JEN
RED BRANCH THEATRE COMPANY
4/5-4/20/2014
A truly original musical that takes a look at the complexities of relationships between brothers and sisters and parents and children, set against the background of a changing America between 1950 and 1990, JOHN & JEN is a gem of a show brimming with intelligence, wit and beautiful melodies.This is the story of Jen and her relationships with the two Johns of her life: her younger brother, who was killed in Vietnam, and his namesake, her son who is trying to find his way in a confusing world. With a cast of only two people, JOHN & JEN is a tour-de-force for two actors who take them from childhood, through adolescence and beyond.A chamber musical, beautifully scored for piano, cello and percussion, JOHN & JEN is a musical about connections, commitments and the healing of the human heart.
Click Here for More Information
WEST SIDE STORY
LIBERTY HIGH SCHOOL
4/11-4/26/2014
The world's greatest love story takes to the streets in this landmarkBroadway musical that is one of the theatre's finest accomplishments.Shakespeare's Romeo and Juliet istransported to modern-day New York City, as two young idealistic loversfind themselves caught between warring street gangs, the "American"Jets and the Puerto Rican Sharks. Their struggle to survive in a worldof hate, violence and prejudice is one of the most innovative,heart-wrenching and relevant musical dramas of our time.Highlighting the talents of a young ensemble cast, WEST SIDE STORY has found popularity in schools as well as professional theatres throughout the world. Its exciting, sophisticated score by Bernstein and Sondheim is often considered Broadway's finest--its songs part of the nation's musical heritage. As originally staged by the legendary
Jerome Robbins
, the show is an impressive showcase for accomplished dancers (a guide featuring the original choreography is available for rental). And with a reduced orchestration and transpositions on demand, this masterpiece is easier to mount than ever before!
Click Here for More Information
TWO TRAINS RUNNING
Round House Theatre
4/2-4/27/2014
August Wilson
; dir:
Timothy Douglas
.
Click Here for More Information
THE MEMO
Single Carrot Theatre
4/2-4/27/2014
Vaclav Havel
; trans:
Paul Wilson
; dir: Stephen Nunns.
Click Here for More Information
ANNIE GET YOUR GUN
Chapelgate Christian Academy
3/28-4/30/2014
Annie Oakley is the best shot around, and she manages to support her little brother and sisters by selling the game she hunts. When she's discovered by Col. Buffalo Bill, he persuades this novel sharpshooter to join his Wild West Show. It only takes one glance for her to fall head over heels for dashing shooting ace
Frank Butler
, who headlines the show. She soon eclipses Butler as the main attraction which, while good for business, is bad for romance. Butler hightails it off to join a rival show, his bruised male ego leading the way, but is ultimately pitted against Annie in a final shoot-out. The rousing, sure-fire finale hits the mark every time in a testament to the power of female ingenuity.Music and Lyrics by
Irving Berlin
; Book by
Herbert Fields
&
Dorothy Fields
Click Here for More Information
ONCE ON THIS ISLAND
Olney Theatre Center for the Arts
4/9-5/4/2014
Lynn Ahrens
; lyrics:
Lynn Ahrens
; music:
Stephen Flaherty
.
Click Here for More Information
LEGALLY BLONDE
CHARM CITY PLAYERS
3/8-5/18/2014
Harvard's beloved blonde takes the stage by pink storm in this fun, upbeat musical about self-discovery. Based on the adored movie, LEGALLY BLONDE: THE MUSICAL stays true to form with a peppy score and playful book. This musical is ridiculously enjoyable from start to finish.Elle Woods appears to have it all. Her life is turned upside-down, however, when her boyfriend dumps her so he can start getting serious about his life and attend Harvard Law. Determined to get him back, Elle uses her charm to get into Harvard Law. At school, she struggles with peers, professors, and Warner Huntington. With the help of Paulette and Emmett, though, Elle quickly realizes her potential and sets out to prove herself to the world.This musical is relatively new to the theatre world, catering to the present-day's generation and culture. LEGALLY BLONDE: THE MUSICAL is perfect for high school and community theatre, featuring a large ensemble and several big song-and-dance numbers.
Click Here for More Information
SINGIN' IN THE RAIN
WAY OFF BROADWAY DINNER THEATRE
3/28-5/31/2014
You remember the plot. You love the characters. You know "the song." It's no less than the stage adaptation of one of the most celebrated and beloved films of all time.1920's Hollywood is the setting for this zany, light-hearted romantic comedy about the early days of sound film, when many a movie studio found itself scrambling to salvage the career of its chipmunk-voiced silent picture star.The MGM classic has been faithfully and lovingly adapted by Broadway legends
Betty Comden
and
Adolph Green
from their original award-winning screenplay. Each unforgettable scene, song and dance, is accounted for, including the showstopping title number, complete with an onstage rainstorm! Hilarious situations, snappy dialogue, and a hit-parade score of Hollywood standards make SINGIN' IN THE RAIN the perfect entertainment for any fan of the golden age of movie musicals.
Click Here for More Information
View All Show Listings for Baltimore
Click Here to View BroadwayWorld.com Baltimore Calendar