Click Here for More Articles on THE PHANTOM OF THE OPERA
The PHANTOM OF THE OPERA Experience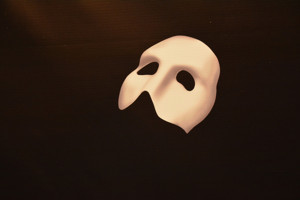 Our London Chief Reviewer Gary Naylor recently wrote of his evolving relationship and love for Les Misérables. I have a similar experience of growing love and enthusiasm for The Phantom of the Opera, but, sadly, in reverse.
The last time I saw the show was about a year ago, having paid a truly eye-watering sum for front stalls tickets as a present for my husband, who had never seen it. I had spent several months extolling the virtues of Phantom: the magnificence of the songs, the tragedy of the story, how it would move him like no other production etc. etc.
However, he was asleep before the interval, and I sat with gradually increasing sadness that this show that I had idolised since I was seven years old now seemed sickly, saccharine and (whisper it) just a bit tired.
I found many of the songs I had loved did not move me in the same way and, although I remembered nearly every word, I did not feel transported or involved. Raoul seemed wetter than ever and Christine verged on being annoying, floating around warbling about love and missing her dead father.
To show just how huge this fall from grace was in my mind, I must take you back to that seven year old, thrilled beyond belief to be given tickets for a proper West End musical for her birthday. I had no idea about the cult of the show at that point; I was just so excited to get a chance to put on my best dress and stay up late, eating Minstrels in the dark rows of a real theatre.
This was not just my first musical, it was my first time at the theatre, and the effect was profound. I loved getting the Tube and walking to Her Majesty's Theatre in the dark; I felt very important queuing up at the box office and showing my ticket to the usher. My seat felt like the best seat in the house, although it was actually pretty far back in the dress circle.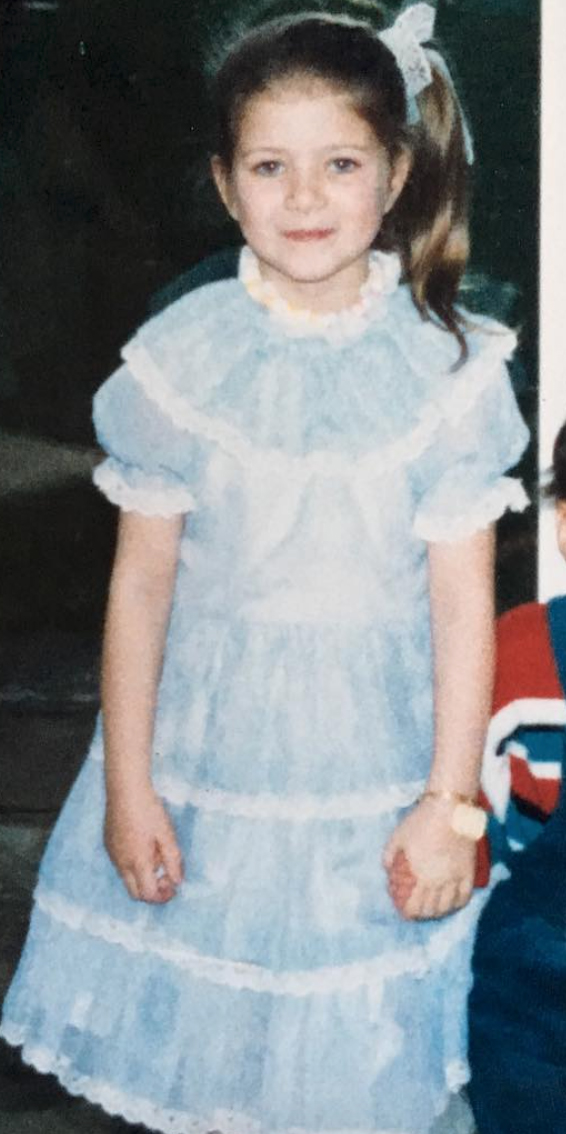 As the darkness fell and the orchestra started up, I felt a thrill I will never forget. I spent the whole show leaning forward, with my head propped on my hands, hardly daring to breathe in case I missed a note. The entire experience was simply mind-blowing for me.
I don't remember saying this, but my mother tells me that after the show I refused to leave my seat until the last possible moment, saying I wanted it to never end. Possibly trying to avoid a scene, she bought me the cast recording (on double cassette), which I carried home as carefully as if it had been part of the Crown Jewels.
It's an act I'm sure she regretted almost instantly, as I played it loudly and incessantly for the next year. The recording was the original one with Sarah Brightman and the fabulous Michael Crawford and I learnt every word. My favourites became the rousing "Angel of Music" and the still touching "Wishing You Were Somehow Here Again". I dressed my Barbies up as the cast and blu-tacked a paper mask on my most dashing Ken doll to act as the Phantom.
My next birthday brought another trip to the theatre, this time to Les Misérables. To be honest, when I opened the envelope I could not have been more disappointed, as all I really wanted was another visit to the underground world of the Phantom. From that point, all my birthday, Christmas and pocket money went in a brown envelope, kept at the bottom of my sock drawer. There was only one thing I was going to spend it on and that was Phantom tickets.
Over the next ten years, I managed to go nine times, rotating my love for the characters and songs. For at least three years, I was obsessed with Meg, the little chorus girl and daughter of Madame Giry. I then moved onto the magnificent Carlotta, admiring her diva-like qualities and eventual downfall at the hands of the Phantom. I disliked Raoul more and more, always wanting Christine to end up with the Phantom, rather than this rather wet and ineffectual man. "The Point of No Return" became an anthem in my head.
University and subsequent graduate poverty meant that any theatre tickets had to be obtained as cheaply as possible, and West End musicals did not really feature in my excursions for several years.
The 'Phantom gap' was actually over ten years. What I had built up in my head as a return to what made me fall in love with theatre made me really question my judgement. I responded differently to the show that I felt I was betraying my own childhood. I'm very sad that I broke the spell by revisiting it again after so many years, and I actually wish I had never gone back, thereby retaining the myth of perfection.
Despite my hardening towards it, I still think the moments of the falling chandelier and the spectacle of the masquerade ball remain theatrically breathtaking, and the string-filled score retains a huge amount of romance.
Perhaps I am being hard on myself. After all, I was a young child when I first saw the show and I would hope my tastes have matured and improved since then! I still credit it as giving me my first taste of love for the theatre, and because of that, it will always hold a special place in my heart.
What was your first theatre experience? Let us know on Twitter @BroadwayWorldUK
Related Articles