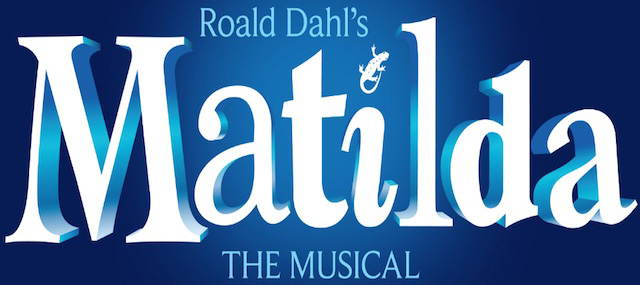 Click Here for More Articles on MATILDA
Annette McLaughlin Joins Cast of MATILDA from Tonight, Aug 21
Annette McLaughlin will join the company of Matilda as Mrs Wormwood from today, 21 August 2012. She will play alongside Haley Flaherty and Steve Furst, who have recently joined the Company as Miss Honey and Mr Wormwood. Josie Walker performed as Mrs Wormwood for the last time on Sunday 19 August.
The Royal Shakespeare Company's production of Roald Dahl's Matilda The Musical swept the board at this year's Laurence Olivier Awards, winning a record-breaking seven awards. The four young actresses who shared the title role, Cleo Demetriou, Kerry Ingram, Sophia Kiely and Eleanor Worthington Cox (who at ten years of age became the youngest ever winner of an Olivier Award) jointly collected the award for Best Actress in a Musical. Best New Musical was awarded to the production and Bertie Carvel picked up the award for Best Actor in a Musical for his role as Miss Trunchbull. Matthew Warchus collected the award for Best Director and the Best Theatre Choreographer was won by Peter Darling. Rob Howell received the award for Best Set Design and Best Sound Design was awarded to Simon Baker. This is a new record number of wins by a single show, beating the previous best of Nicholas Nickleby, also a Royal Shakespeare Company production, which won in six categories in 1980.
The Royal Shakespeare Company's world premiere production of Roald Dahl's Matilda The Musical has captured the imagination of young and old alike and continues to play to packed houses at London's Cambridge Theatre. More tickets are now on sale for performances through until Sunday 17 February 2013.
Currently sharing the title role are Cleo Demetriou, Eleanor Worthington Cox, Isobelle Molloy and Jade Marner. Hayley Canham will also join the company in the role of Matilda full-time from mid-August.
The current adult cast includes: Marc Antolin, Verity Bentham, Peter Howe, Michael Kent, Melanie La Barrie, Matthew Malthouse, Alastair Parker, Nick Searle and Emily Shaw who also appeared in the original production in Stratford. Further adult casting includes: Matthew Clark, Katy Monk, Rachel Moran, Leanne Pinder, Lucy Thatcher, Tim Walton and Gary Watson.
The three teams of young performers who currently play the roles of Bruce, Lavender, Amanda, Nigel, Eric and the other pupils at Crunchem Hall are as follows:
Jordan Anderton, Robyn Ashwood, Zak Baker, Chorlène Biron-Monnier, Oonagh Cox, Terrell Forde, Lauren Halil, Morgan Hartley, Callum Henderson, Joseph Holgate, Jake Ibelo, Mia Jenkins, Jamie Kaye, Alfie Manser, Abby McGovern, Ava Merson-O'Brien, James Moore, Jemima Morgan, Miles Paloma, Lucy May Pollard, Elliot Reeve, Ellie Simons, Louis Suc, TEd Wilson and Ella Wortley.
Matilda The Musical was commissioned by the RSC and played to sold-out audiences at the RSC's The Courtyard Theatre in Stratford-upon-Avon for twelve weeks from November 2010 to January 2011. It transferred to London's West End on Tuesday 25 October 2011 and the Royal Shakespeare Company is currently planning for a production to open in New York in early 2013.
Matilda The Musical is written by playwright Dennis Kelly, with music and lyrics by the anarchic Australian comedian, musician and composer Tim Minchin, and direction by Matthew Warchus.
The production is designed by Rob Howell, with choreography by Peter Darling, orchestrations additional music and musical supervision by Christopher Nightingale, lighting by Hugh Vanstone, sound by Simon Baker and the special effects and illusions are by Paul Kieve.
In 2011 Matilda The Musical won both The Peter Hepple Award for Best Musical at The Critics' Circle Awards and The Ned Sherrin Award for Best Musical at the Evening Standard Theatre Awards. The production has also collected the awards for Best Musical Production and Best Performance in a Musical (Bertie Carvel) at the Theatre Awards UK 2011.
In February 2012 Matilda The Musical picked up four awards at this year's Whatsonstage.com awards including Best New Musical, Rob Howell for Best Set Designer, Peter Darling for Best Choreographer and Tim Minchin for the London Newcomer of the Year. On 1 May 2012, Matilda The Musical collected the theatre prize at this year's South Bank Sky Arts Show Awards.
The original cast recording of Matilda the Musical is available from iTunes and on CD. Recorded in a studio by the original Stratford-upon-Avon cast, the album includes 17 original numbers from the production, including When I Grow Up, Revolting Children and The Smell of Rebellion.
Matilda The Musical is produced in the West End by the Royal Shakespeare Company with André Ptaszynski as Executive Producer and Denise Wood as Lead Producer.
This production was developed with the support of Company Dramaturg Jeanie O'Hare and the RSC Literary Department.
MATILDA THE MUSICAL is booking at the Cambridge Theatre, Earlham Street, WC2H 9HU
until 17 February 2013. Tickets are available from the Cambridge Theatre 0844 412 4652 / RSC Ticket Hotline 0844 800 1110 or to book online visit www.matildathemusical.com
Performance times are Tuesday 7pm, Wednesday – Saturday 7:30pm, Wednesday & Saturday 2:30pm and Sunday 3pm. There will be extra Thursday matinees on 1st November 2012, 4th April 2013, 30th May 2013 and 31st October 2013.
Related Articles
More Hot Stories For You