BWW Review: THE LIFE I LEAD, Park Theatre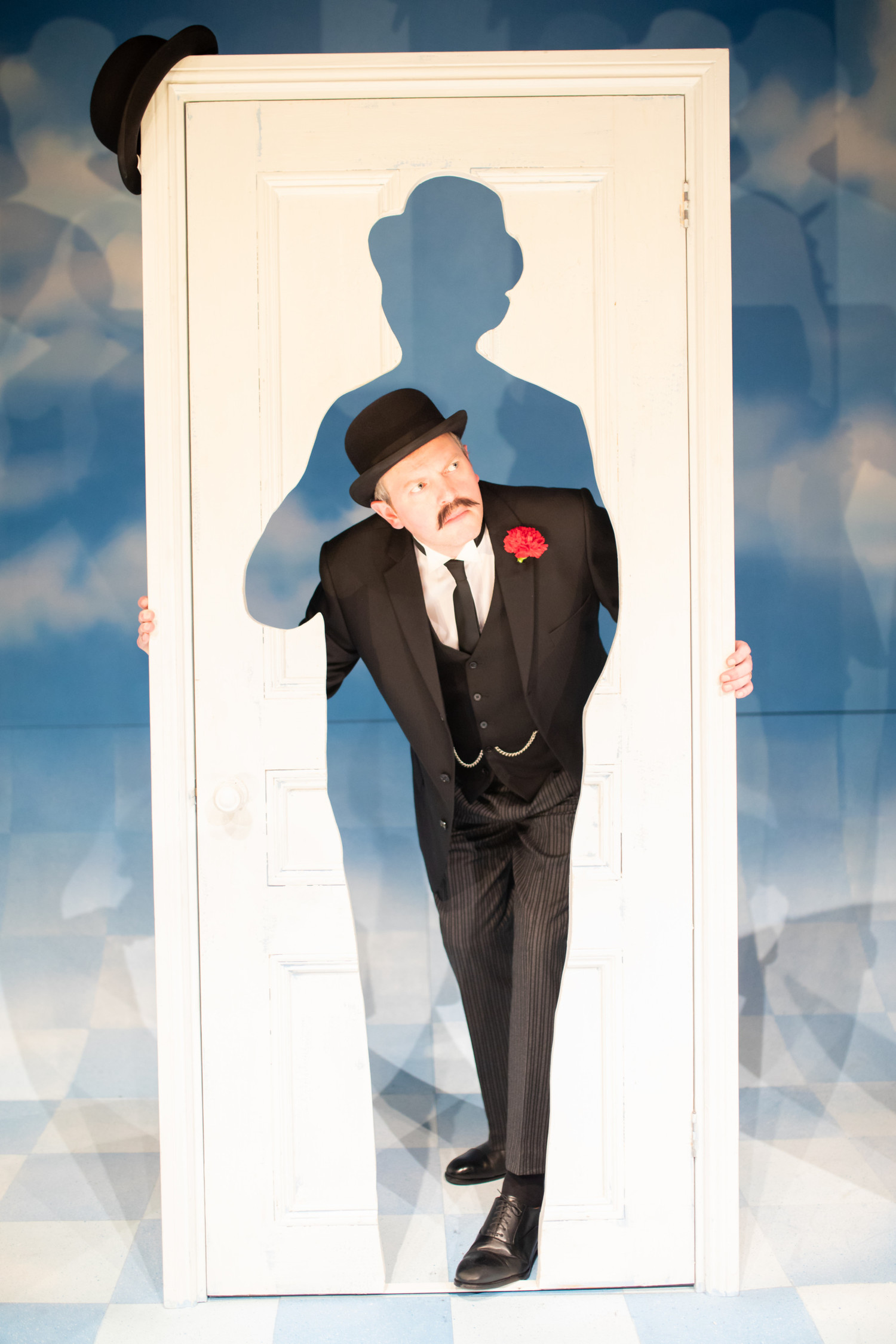 Best known to many as Mr Banks in Mary Poppins, actor David Tomlinson has actually had a quite extensive career on stage and screen - as well as more than his fair share of personal dramas.
James Kettle's new play sees Tomlinson taking a trip down memory lane, recounting the challenges and successes of 40 years in acting. The Life I Lead stars comedian and actor Miles Jupp, and has just begun a short run at the Park Theatre as part of a nationwide tour.
You might expect the son of a well-respected solicitor (known even to his sons as "CST") to have had a comfortable, rather uninteresting life.
Whilst it's true that the Tomlinsons were financially secure, things were far more colourful than you would imagine - from a stint in the Royal Air Force during the Second World War and a father with a secret, to learning how best to help his autistic son and escaping death in a peacetime flying incident.
Tomlinson walks us through his time in romantic comedies and farces, introducing us along the way to Walt Disney, his wife Audrey, and his formidable father; as much as it's an exploration of the actor's life, it's also an intriguing look at the contrast in father-son relationships across the generations.
Kettle wrote this one-man show with Miles Jupp in mind; it is perfectly tailored to his style of performance whilst remaining true to the man whose story they are trying to tell. Naturally, the story of a "professional idiot" is a funny affair, ranging from gentle chuckles to big belly laughs, and Jupp channels the self-deprecating humour of the quintessential Englishman to great effect.
There are some shocking revelations at certain points which are delivered sensitively, and met with a stunned silence or instinctive gasp - ultimately, it's a heart-warming show that delivers on storytelling and the pricking of emotions.
Unlike a typical autobiographical show, The Life I Lead progresses in quite a carefree fashion and isn't entirely linear in the way it recounts events; its structure instead bears more similarity to the way one might think of a great anecdote to tell a friend, but then realise that a little more backstory is required to give the proper context. It's suggestive of the way that memories can suddenly spring to mind, or be a little hazy in their recollection.
Lee Newby's set is the perfect accompaniment; the blue sky and white fluffy cloud backdrop forms the basis of a colour scheme for the rest of the set, with its blue curtains, dappled blue and white furniture, and a blue and white checkerboard floor - it brings to mind a person with their head in the clouds, as well as harking back to Tomlinson's love of flight.
The door has a cutout in the shape of Tomlinson's frame; this is a striking image in itself, but when you bring Matt Eagland's lighting design into play it also creates some beautiful shading.
David Tomlinson may also be known as shady magician 'Professor' Emilius Browne in Bedknobs and Broomsticks and the villainous Peter Thorndyke from The Love Bug, but it is the Mary Poppins patriarch that runs through the heart of this story (even incorporating the titular song) - and aptly so, as Tomlinson was always happy to delight fans with a slice of Mr Banks over the years.
Whether you're a particular fan of his, or just looking for a fun night at the theatre, this is the play for you; Miles Jupp's performance is practically perfect in every way.
The Life I Lead is at the Park Theatre until 30 March
Picture credit: Piers Foley
Related Articles View More UK / West End

Stories

Shows