Debbie Gilpin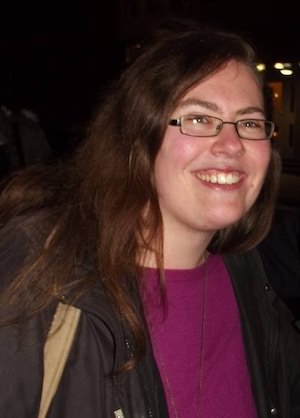 Review: SOUTH PACIFIC, Sadler's Wells

August 5, 2022

The show is based on the Pulitzer Prize-winning book Tales of the South Pacific and made its Broadway debut in 1949; it is surprisingly progressive, despite its age, making it a relatively unproblematic revival. It also helps that it contains some of musical theatre's most recognisable songs, including "I'm Gonna Wash That Man Right Outa My Hair", "Some Enchanted Evening", and "There Is Nothing Like a Dame".
---
Review: HORRIBLE HISTORIES - TERRIBLE TUDORS, Garrick Theatre

August 2, 2022

If you grow up and go to school in England, you will definitely know about the Tudors – and yet we seem to have a completely insatiable appetite for this set of monarchs that merely spanned three generations.
---
Review: CHASING HARES, Young Vic

July 26, 2022

"I'm not political. Not at all." Prab and his wife Kajol are struggling to make ends meet in early 21st century Kolkata. Since the local factory closed indefinitely, they've had to take on any jobs going ito be able to support themselves and their baby daughter, Amba. After treating themselves to a night at the theatre, they find themselves backstage with the performers – one of whom just so happens to be the son of the factory owner. Initially hoping to get back in the family's good books if the factory ever does reopen, Prab inadvertently finds himself with a more stimulating task.
---
BWW Review: THE HUMAN VOICE, Harold Pinter Theatre

March 22, 2022

After two years of on and off isolation, connected to fellow humans by electronic devices alone, it is perhaps inevitable that Ivo van Hove has brought his adaptation of Jean Cocteau's The Human Voice to the West End. This solo show focuses on a woman (played by Ruth Wilson) having one final phone conversation with her lover before he leaves her to marry someone else, contemplating the entire concept of communication through this particular medium.
---
BWW Review: LITTLE WIMMIN, Queen Elizabeth Hall

March 14, 2022

When you think of Little Women, what probably springs to mind is a group of earnest young ladies in Massachusetts learning how to navigate the adult world – or, potentially, Joey's reaction to Beth getting sick when he reads the book in an episode of Friends. What you don't immediately think of is climate change and cocktails. Unless you're Figs in Wigs, that is.
---
BWW Review: HENRY V, Donmar Warehouse

March 2, 2022

What a time to be opening a play about war, nationalism, and power. Max Webster's new production of Henry V is now running at the Donmar Warehouse, and offers us a ringside seat to the harsh realities of warfare, both medieval and modern.
---
BWW Review: SATURDAY NIGHT FEVER, Peacock Theatre

March 2, 2022

After a couple of years of staying at home and catching up on all the boxsets and films you never got round to watching, it appears the West End has had a similar idea; Saturday Night Fever is the latest movie-based musical to hit the stage, joining the likes of Dirty Dancing, Back to the Future, Pretty Woman, and Moulin Rouge! The Musical. Following a short tour, the Bee Gees & John Travolta classic hits the West End for a limited run.
---
BWW Review: THE COLLABORATION, Young Vic

February 24, 2022

Public fascination with unexpected celebrity pairings is not a new thing; before 50 Cent and Bette Midler buddied up, two very different artists were thrown together in the hope that some extraordinary work would be produced - what resulted was a genuine connection and a friendship that would endure until their deaths, only 18 months apart. Andy Warhol and Jean-Michel Basquiat's collaboration is what forms the basis of Anthony McCarten's new play.
---
BWW Review: WUTHERING HEIGHTS, National Theatre

February 5, 2022

"I am Heathcliff – he's always, always in my mind." Wise Children's latest production – an ambitious adaptation of Emily Bronte's Wuthering Heights – has finally made its way to the National Theatre, following COVID delays and a rearranged tour, starting at the Bristol Old Vic last year. Catherine and Heathcliff will make themselves at home in the Lyttelton Theatre for the next few weeks before heading back out on the road.
---
BWW Review: POIROT AND MORE, A RETROSPECTIVE, Harold Pinter Theatre

January 7, 2022

Another theatrical knight has been making his way around the country's theatres over the past few weeks, in a bid to encourage audiences out of their homes for an evening's entertainment; Sir David Suchet follows in Sir Ian McKellen's footsteps with this show, which now enjoys a run in the West End, celebrating his own acting career as well as the art itself.
---
BWW Review: BRIAN COX AND ROBIN INCE'S CHRISTMAS COMPENDIUM OF REASON, Royal Albert Hall

December 15, 2021

What links Boy George, botflies, black holes and basking sharks? No, this isn't a question from Only Connect, it's a snapshot of the line-up for this year's Christmas Compendium show hosted by Professor Brian Cox and Robin Ince. This is a variety show like no other, combining pop sensibilities with physics until you start to question the very nature of reality – in a good way.
---
BWW Review: THE MUPPET CHRISTMAS CAROL IN CONCERT, Royal Albert Hall

December 12, 2021

"Leave comedy to the bears, Ebenezer!" Back in 1992, the idea that the Muppets could do a passable version of Charles Dickens' classic novella may have been a stretch of the imagination for some, but fast forward to 2021 and it's a tradition for many; "I didn't realise this many people liked the Muppets!", squealed a young girl to her father as she made her way to her seat.
---
BWW Review: MEASURE FOR MEASURE, Sam Wanamaker Playhouse

December 3, 2021

Life in the UK at the moment feels uncannily like we're going through a 'Worst of the 70s' playlist: periods of no economic growth, food shortages, an increase in the cost of living, and rumblings over a referendum on Europe. There was also an attempt to kickstart the conversation about equality between the sexes, with the formation of the Women's Liberation Movement. It's little wonder, then, that this version of Measure for Measure seems so familiar – hint: it's not just the perennially relevant themes of the play that hit home.
---
BWW Review: THE WIFE OF WILLESDEN, Kiln Theatre

November 17, 2021

"All were worthy men in their degree." The Canterbury Tales is a collection of stories written by Geoffrey Chaucer in 1392, all linked by the central narrative of a pilgrimage from the Tabard Inn in Southwark to Thomas A Beckett's shrine in Canterbury Cathedral; it features characters such as the Knight, Pardoner, Miller, and Merchant – though Zadie Smith has chosen to base her new play on one of the few female characters. The Wife of Bath becomes the Wife of Willesden.
---
BWW Review: LETTERS LIVE, Royal Albert Hall

November 1, 2021

After months of refurbishments and closure due to coronavirus, the Royal Albert Hall is back open and ready to celebrate its 150th anniversary. Part of its full re-opening programme was the return of Letters Live, an event which has taken place at various venues across the world (from the Union Chapel in Islington to the Calais refugee camp to Los Angeles), and made its debut at the Royal Albert Hall back in 2019.
---
BWW Review: GET UP, STAND UP! THE BOB MARLEY MUSICAL, Lyric Theatre

October 20, 2021

"Emancipate yourselves from mental slavery. None but ourselves can free our minds." To some, Bob Marley is the dreadlocked king of reggae, writer of feel-good hits such as "One Love" and "Three Little Birds" – but there was far more to his life than that. Abandoned by his father and shoved from pillar to post in his youth, he formed a bond with Peter Tosh and Bunny Wailer, the trio hoping to escape the ghetto with the help of music – although Bob probably wouldn't have minded giving a football career a shot if that hadn't worked out.
---
BWW Interview: Audrey Brisson talks THE FLYING LOVERS OF VITEBSK at Bristol Old Vic

November 26, 2020

Following the success of their Romantics Anonymous livestream, Wise Children are back at Bristol Old Vic with an early Christmas present for theatre-lovers: a limited run of Kneehigh's The Flying Lovers of Vitebsk. Audrey Brisson returns to the role of Bella Chagall; she talked to us about her love for Bristol Old Vic and other fond theatrical memories from her career so far.
---
BWW Interview: Robert Myles reflects on The Show Must Go Online

November 15, 2020

As the series draws to a close, completing 40 shows within eight months, actor and director Robert Myles looks back on the successes of The Show Must Go Online and the rise of Zoom theatre. The Tempest ​​​​​​​will be the final show in the Shakespeare series that began at the end of March.
---
Get All The Latest Updates With Our 2020 Olivier Awards Live Blog!

October 25, 2020

Even coronavirus can't stop the Olivier Awards ceremony - today is the day we've all been waiting for since its postponement back in April, as all the winners are finally revealed to the world.
---
BWW Review: JOE BONAMASSA, Royal Albert Home

August 25, 2020

Joe Bonamassa is no stranger to the Royal Albert Hall, having played there six times in his career to date a?" so it seemed only right that he join the Royal Albert Home concert line-up before the current series makes way for two weeks of the BBC Proms. Bonamassa has performed extensively from a young age, opening for BB King aged 12 with his band Smokina?? Joe Bonamassa, and joining forces with the sons of Miles Davies, Robby Krieger, and Berry Oakley to form the band Bloodline before he turned 18.
---