Review: A CHRISTMAS CAROL, Old Vic

If you are struggling to get into the festive spirit this year, a visit to London's Old Vic theatre is highly recommended. After the roaring success of Jack Thorne's charming adaptation of Charles Dickens' yuletide classic last year, the decision to stage A Christmas Carol again is as warm and uplifting as a hug from St Nicholas himself.
A genial welcome with mince pies and satsumas instantly immerses the audience in a distinctly Victorian Christmas experience. Dickens' cautionary ghost story warns against meanness of spirit and celebrates family and kindness.
It's no wonder that it is endlessly adapted at this time of year. What makes this particular version stand out is the genuine warmth and passion that the whole cast takes on the tale.
Last year, Rhys Ifans stomped and spat his way around the stage in a wonderfully acerbic and bitter performance as Scrooge. This year, Stephen Tompkinson takes on the the role. He brings a new dimension to it: brusque and harsh one moment and quietly depressed another.
He is not quite mean enough in the first act, but excels in the second: his wonder and joy at the dawn of Christmas day is genuinely heart-warming. He also digs a lot of comedy out of the lines, which adds to the warmth of the show.
Thorne's adaptation is pretty faithful to the original story and explores the reasons behind Scrooge's intractable mindset. A cruel and bullying father casts a shadow from his childhood to his present self. In one touching scene from his future, Scrooge laments what he has become and compares his current state with the hopeful and kind man he used to be, played with sensitivity by Jamie Cameron. One small criticism is that little more time could have been given to Scrooge's bitter grumblings at Bob Cratchit and to Marley's ghostly appearance.
In a brilliant supporting cast, Frances McNamee is sweet and caring as Belle and Nicola Hughes is brilliantly harsh as the Ghost of Christmas Present. Many of last year's cast reprise their roles, with Myra McFadyen's excellent performance as the Ghost of Christmas Past and Alistair Parker's ebullient Fezziwig.
In the same fashion as last year, designer Robert Howell's set is located in the centre of the theatre, with a long walkway for the characters to enter and leave by. Hugh Vanstone's lighting is hugely atmospheric, with numerous beautiful lanterns hanging from the ceiling, flickering in time with the story.
It's a highly immersive production, with Victorian musicians, top hats and fruit-sellers sending the audience straight the heart of Dickensian London. Matthew Warchus's direction is pitch perfect, with wonderful touches such as sprouts attached to tiny parachutes drifting from the ceiling, an abundance of fake snow and a turkey as big as an ostrich.
Christopher Nightingale's musical arrangement contributes hugely to the festive atmosphere: traditional Christmas carols are beautifully sung throughout and also feature pitch-perfect bell-ringing.
This is a joyful and uplifting production that celebrates generosity of spirit, benevolence and compassion. In these torrid times, there is no better message.
A Christmas Carol is at the Old Vic until 19 January, 2019
Photo Credit: Manuel Harlan
Related Stories
Aliya Al-Hassan is UK Managing Editor of BroadwayWorld. A London-based theatre critic and journalist, she has a life-long passion for the arts, with a focus on theatre and opera. She is a... (read more about this author)
Trevor Noah's OFF THE RECORD Tour is Coming to the UK

December 2, 2022

Trevor Noah will bring his show Off The Record to Glasgow's OVO Hydro on Tuesday 21 November 2023 and London's The O2 on Thursday 23 November 2023.
---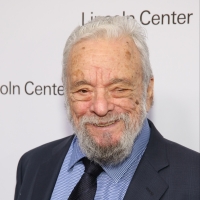 Rare Live Recording of Stephen Sondheim's PHINNEY'S RAINBOW Found on Bookshelf

December 2, 2022

A very rare live recording of one of Stephen Sondheim's earliest musicals has been discovered in the US city of Milwaukee.  
---
Black Friday: Tickets For Just £15 for CIRCUS 1903

December 2, 2022

Roll Up! Roll up! This Christmas, the marvellous Circus 1903 returns to London. Experience all the thrills and daredevil entertainment of a turn-of-the-century circus in an all-new home for 2022 – Eventim Apollo!
---
Review Roundup: What Did the Critics Think of Clint Dyer's OTHELLO?

December 1, 2022

Clint Dyer's production is the first Othello from a black director at the National. Starring Giles Terera as Othello and Rosy McEwen as Desdemona, the Shakespearean tragedy opened last night (30 November). What did the critics think of the new revival?
---
HEX, ORLANDO and MANDELA Feature in our Top Ten Shows for December

December 1, 2022

From Emma Corrin's return to the stage, a Disney success coming to London for the first time and some suitably festive treats, December brings a wealth of fantastic shows to London.
---