Latest News on Nicola Hughes
Stage Credits
  [West End]
The Young Vic's Original West End Production, 2019
Cast
  [West End]
London Revival, 2006
Bess
  [London Fringe]
Original London Production, 2003
Poster Nurse
  [London Fringe]
Original London Production, 2003
Dani
  [West End]
London Production, 2000
Performer
  [West End]
London Production, 1996
The Acid Queen
  [West End]
London Production, 1993
Margie
Stage
Performances
  [West End]
The Young Vic's Original West End Production, 2019
Cast
  [West End]
London Revival, 2006
Bess
  [London Fringe]
Original London Production, 2003
Poster Nurse
  [London Fringe]
Original London Production, 2003
Dani
  [West End]
London Production, 2000
Performer
  [West End]
London Production, 1996
The Acid Queen
  [West End]
London Production, 1993
Margie
Nicola Hughes Awards and Nominations
Olivier Awards - 2007 - Best Actress In A Musical
Nicola HughesGershwins' Porgy And Bess
Olivier Awards - 2001 - Best Actress in a Musical
Nicola Hughes, Fosse
Nicola Hughes News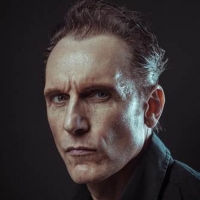 Cast Announced For INTO THE WOODS at Theatre Royal Bath; Julian Bleach, Audrey Brisson, and More!
by Stephi Wild - Apr 20, 2022
The award-winning, experienced West End cast includes Julian Bleach [co-creator of the Olivier Award-winning Shockheaded Peter, The Grinning Man] as Mysterious Man, Audrey Brisson [Olivier nominee for Amélie, Outlander] as Cinderella, Nicola Hughes [Olivier nominee for Fosse and Porgy and Bess] as the Witch, Rhashan Stone [All About Eve at the Noël Coward, Finding Alice] as the Baker, and Alex Young [Follies at the National Theatre, South Pacific] as the Baker's Wife.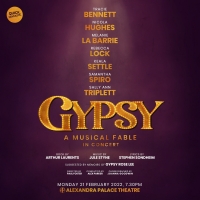 GYPSY Concert Production is Coming to Alexandra Palace  Theatre, With Seven Women Sharing the Role of Rose
by Stephi Wild - Sep 30, 2021
For one night only, the iconic musical GYPSY will play a concert performance at Alexandra Palace  Theatre. The evening will feature seven leading ladies sharing the role of Rose. 
UN DÍA COMO HOY: THE COLOR PURPLE se estrenaba en Broadway
by Cristina Martinez - Dec 1, 2020
Basado en la novela de Alice Walker, este musical subía el telón en el The Broadway Theatre el 1 de diciembre de 2005. Bajo la dirección de Gary Griffin y con la aclamada presentadora de televisión Oprah Winfrey entre sus productores, THE COLOR PURPLE estuvo en cartel más de tres años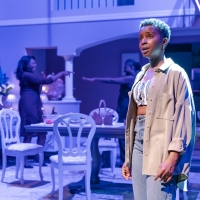 BWW Review: FAIRVIEW, Young Vic
by Debbie Gilpin - Dec 6, 2019
This is no ordinary play. Though it begins in a fairly conventional manner, setting up for a hearty family drama, there are little things to pick up on which tell you that something's not quite right a?' it's unsettling and you can't quite put your finger on it, but you know that the play has something up its sleeve. Playwright Jackie Sibblies Drury says in the programme, a?oeOh, to not spoil Fairview I can basically tell you nothing!a?? a?' that makes it a challenge to review, but having now witnessed it I have to endorse her statement. You must step into the unknown with this one.
The Young Vic's Sold Out Run Of FAIRVIEW Extends
by Stephi Wild - Dec 6, 2019
Due to public demand, the Young Vic today announces that the currently sold out production of Jackie Sibblies Drury's Pulitzer Prize-winning play Fairview will extend until Thursday 23 January 2020 for six additional performances. These additional performances are on sale now, Friday 6 December, with tickets priced from £10 - £43.
Photo Flash: First Look at Production Photos of FAIRVIEW at Young Vic
by Chloe Rabinowitz - Dec 2, 2019
The Young Vic today releases production images for Jackie Sibblies Drury's Fairview, directed by the Young Vic's Genesis Fellow and Associate Director Nadia Latif. 
CYRANO DE BERGERAC Leads December's Top 10 New London Shows
by Marianka Swain - Nov 25, 2019
London is never short of temptations, whether splashy West End shows, epic dramas or bold fringe offerings. From a starry revival to musical comedies and an incendiary Pulitzer winner, here are some of this month's most eye-catching openings. Don't forget to check back for BroadwayWorld's reviews, interviews and features!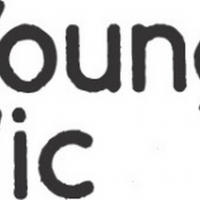 Young Vic Announces Complete Cast For FAIRVIEW
by Stephi Wild - Oct 4, 2019
The Young Vic today announces the complete cast for Jackie Sibblies Drury's Fairview, directed by the Young Vic's Genesis Fellow and Associate Director Nadia Latif.

BWW Review: A CHRISTMAS CAROL, Old Vic
by Aliya Al-Hassan - Dec 6, 2018
If you are struggling to get into the festive spirit this year, a visit to London's Old Vic theatre is highly recommended. After the roaring success of Jack Thorne's charming adaptation of Charles Dickens' yuletide classic last year, the decision to stage A Christmas Carol again is as warm and welcoming as a hug from St Nicholas himself.
Alan Bennett's ALLELUJAH! To Be Shown In UK Cinemas This November
by Stephi Wild - Aug 3, 2018
Allelujah! - the new play by Alan Bennett which received its world premiere at the Bridge Theatre last month - will be in cinemas on 1st November with National Theatre Live.
Nicola Hughes Videos
BWW TV: Sneak Peek of Rufus Bonds Jr., Nicola Hughes and More in Open Air's PORGY AND BESS!
by BroadwayWorld TV - Aug 12, 2014
Timothy Sheader's critically acclaimed production of Porgy and Bess which ends its strictly limited run at Regents Park Open Air Theatre on 23 August, draws on talent from both sides of the Atlantic, Rufus Bonds Jr plays Porgy and Nicola Hughes plays Bess, with Phillip Boykin as Crown, Cedric Neal as Sportin' Life and Olivier Award-winning Sharon D Clarke as Mariah. Check out highlights from the production below!
Nicola Hughes Frequently Asked Questions
How many Broadway shows has Nicola Hughes been in?
Nicola Hughes has not appeared on Broadway.
How many West End shows has Nicola Hughes been in?
Nicola Hughes has appeared on London's West End in 5 shows.
What was Nicola Hughes's first West End show?
Nicola Hughes's first West End show was Crazy for You which opened in 1993
What awards has Nicola Hughes been nominated for?
Best Actress In A Musical (Olivier Awards) for Gershwins' Porgy And Bess and Best Actress in a Musical (Olivier Awards) for Fosse .