Latest News on Stephen Tompkinson
Stage Credits
  [UK Tour]
2021
Frank [Replacement]
  [West End]
Trafalgar Studios Production, 2017
Performer
  [West End]
2012
King Arthur
Stage
Performances
  [UK Tour]
2021
Frank [Replacement]
  [West End]
Trafalgar Studios Production, 2017
Performer
  [West End]
2012
King Arthur
Stephen Tompkinson News
Cast and Creative Team Announced For THE SORCERER'S APPRECENTICE At Northern Stage
by Stephi Wild - Oct 28, 2021
Northern Stage will produce a magical new adaptation of family favourite The Sorcerer's Apprentice this Christmas (27 November - 31 December). Set in the streets of Newcastle but not quite as we know it, audiences will be treated to live music, puppetry, magic and illusion as they follow the adventures of Hatty Rabbit and her friends after a mysterious letter arrives inviting Hatty to an interview for a sorcerer's apprentice...
Rose Theatre to Reopen in June
by Chloe Rabinowitz - May 5, 2021
Rose Theatre has announced it is reopening its doors once again on 27 June 2021. Following three national lockdowns, the Rose is reopening to the public with a series of summer shows and events, including The International Youth Arts Festival by Creative Youth from 1 July 2021 and more.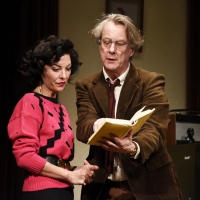 New Summer Tour Dates Announced For EDUCATING RITA
by Stephi Wild - Apr 20, 2021
EDUCATING RITA tells the story of married hairdresser Rita, who enrols on an Open University course to expand her horizons, and her encounters with university tutor Frank. Frank is a frustrated poet, brilliant academic and dedicated drinker, who is less than enthusiastic about teaching Rita.
Storyhouse Announces New Shows on Sale, Including EDUCATING RITA, MISS JULIE and More
by Chloe Rabinowitz - Dec 15, 2020
Storyhouse is looking forward to 2021 with a must-see programme of classic comedy, thought-provoking drama and stand-up silliness. Newly announced shows include acclaimed touring productions of stage hits Educating Rita and The Greatest Play in the History of the World, the return of Miss Julie and major names from the world of comedy.
BWW Review: EDUCATING RITA, Rose Theatre
by Aliya Al-Hassan - Oct 30, 2020
After a curtailed tour and a sold-out run at Cornwall's Minack Theatre, Willy Russell's beautifully poignant Educating Rita now comes to the Rose Theatre for its first performances inside a theatre in a Covid-restricted world. A bittersweet and very funny production; it has been worth the wait.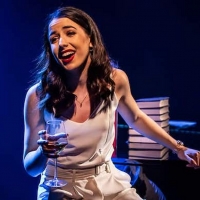 Roundup: Check Out These Socially Distanced Shows
by Marianka Swain - Oct 15, 2020
Hurrah for the green shoots in our beleaguered industry. Lots of venues are mounting new shows and bringing back our favourites over the next few weeks and months - albeit with social distancing and safety measures in place. Here are some of the live theatrical goodies on offer.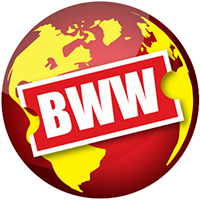 Rose Theatre To Reopen With Socially Distanced Performances
by Stephi Wild - Sep 17, 2020
Today, Rose Theatre has announced it will re-open for an autumn 'Return to the Rose Season' of live performances from 28th October. This news comes exactly six months on from its enforced closure.
EDUCATING RITA 2020 Tour Recommences in October
by Stephi Wild - Sep 17, 2020
Following the huge success of the run in August at the Minack Open Air Theatre, the acclaimed 40th anniversary production of Willy Russell's EDUCATING RITA is coming back from Wednesday 28 October.
BWW Review: EDUCATING RITA, The Minack Theatre
by Caroline Cronin - Aug 27, 2020
My recent visit as a first-timer to this much-celebrated space was to see Educating Rita - a truncated version of the David Pugh production that was due to tour the country, pre-COVID.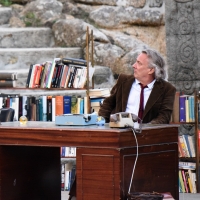 Photo Flash: First Look at EDUCATING RITA, Now Playing at the Minack Theatre
by Stephi Wild - Aug 21, 2020
The acclaimed 40th anniversary production of Willy Russell's EDUCATING RITA is now playing at the Minack Theatre, Cornwall, England. The production was on a UK Tour when the Government closed theatres, but is now able to open with social distancing.
Stephen Tompkinson Frequently Asked Questions
How many Broadway shows has Stephen Tompkinson been in?
Stephen Tompkinson has not appeared on Broadway.
How many West End shows has Stephen Tompkinson been in?
Stephen Tompkinson has appeared on London's West End in 2 shows.
What was Stephen Tompkinson's first West End show?
Stephen Tompkinson's first West End show was Spamalot which opened in 2012