UK Premiere of YOUTH WITHOUT GOD Comes to The Coronet Theatre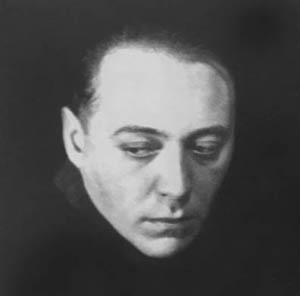 Playwright and novelist Ödön von Horváth is one of the foremost German language writers. His last novel, Youth Without God, written in 1937, is his message from the past written to the future - a shocking evocation of life under fascism. It is brought to The Coronet Theatre stage by multi award-winning dramatist Christopher Hampton.
Youth Without God charts a disillusioned teacher's reaction to the unfolding rise of racist and militarist propaganda; a dark fable about the individual conscience in a time of social uncertainty, the indoctrination of youth, and the collective numbness to the appeals of faith or morality. In a classroom where every pupil is a spy, the mildest comment can result in accusations of 'sabotage of the Fatherland'. Subsequently, at a Youth Camp - where events unfold leading to murder - the teacher has to choose between personal security and moral truth.
Born in the Austro-Hungarian Empire, Ödön von Horváth moved to Germany as a young writer. In 1933 he relocated to Vienna, and in 1938, on the day of the Anschluss, fled to Paris. His plays had been banned by the Nazi regime, and Youth Without God was published in Holland - from where it became a world best seller.
This adaptation by Christopher Hampton was originally commissioned by and performed in Vienna at the Theater in der Josefstadt in 2009. On its 10th anniversary, Youth Without God will be directed in her UK debut by Award-winning Austrian director Stephanie Mohr:
"We are looking into the eye of the storm of fascism and I am convinced that focussing on these issues is essential. I am therefore hugely looking forward to work on Horváth's last novel, truthfully adapted for the stage by Horváth-specialist-and-lover Christopher Hampton".
Cast: Mark Aiken, Owen Alun, Raymond Anum, Brandon Ashford, Christopher Bowen, Malcolm Cumming, Finnian Garbutt, Anna Munden, Nicholas Nunn, Clara Onyemere and Alex Waldmann.
The Composer and Sound Designer is Mike Winship.
The Lighting Designer is Joshua Carr.
Writer Christopher Hampton's plays include The Philanthropist, Savages, Tales From Hollywood, Les Liaisons Dangereuses, White Chameleon, The Talking Cure, Appomattox and All About Eve, and most recently A German Life. His many screenplays include Dangerous Liaisons, Total Eclipse, The Quiet American, Atonement, Chéri and A Dangerous Method. His television work includes adaptations of The History Man, Hôtel
Du Lac and The Thirteenth Tale.
His awards include an Oscar, two BAFTAs, a Writers Guild of America Award, the Prix Italia and a Special Jury Award at the Cannes Film Festival, four Tony Awards, three Olivier Awards, four Evening Standard Awards and the New York Theatre Critics' Circle Award.
Director Stephanie Mohr was born in Genoa and grew up in Paris and Vienna. She trained as an Assistant Director at Austria's National Theatre, the Burgtheater, and has since directed in Vienna (Theater in der Josefstadt, Volkstheater, Burgtheater, Schauspielhaus), Frankfurt, Mannheim, Klagenfurt, Nuremberg, Salzburg, Kiel, Linz, Lucerne, Bochum, Duisburg (Ruhr Triennale), Munich (Gärtnerplatz Theater, Kammerspiele) and Aix-en-Provence.
Her awards include Kainz Medal (David Harrower: Knives in Hens), Skraup Prize (Martin Crimp: Attempts On Her Life), Nestroy Special Prize (Felix Mitterer: Die Weberischen), Nestroy Prize as Best Director (Woyzeck & The Tiger Lillies after Georg Büchner).
Other recent work includes Schiller's Mary Stuart and King Lear in Klagenfurt, Faith and Homeland by Karl Schönherr, the first German language performance of Zach Helm's Good Canary, the World Premieres of Felix Mitterer's Jägerstätter and The Boxer and 7 Seconds of Eternity by Peter Turrini, all at the Theater in der Josefstadt. Youth without God is Stephanie's UK début.
Ödön von Horváth was an Austro-Hungarian (now Croatia) born playwright and novelist, a leading German-language dramatist of the 1930s and one of the earliest anti-fascist writers in Germany. His concern about the rising tide of fascism, and the moral decay that contributed to it, lead to the 1930 plays Italian Night and Tales from the Vienna Woods - a tragic folktale which won him the 1931 Kleist Prize. In 1930 his also wrote the novel The Eternal Philistine. In 1932 his play Faith, Hope and Charity was banned by the Nazis, and in 1933 he fled to Austria, where he continued to write plays including The Stranger from the Seine (1933) and Figaro Gets a Divorce (1937), and the novels A Child of Our Time and Youth Without God, which was published in Holland in 1938. A superstitious man, von Horvath was told by a soothsayer that a 1938 move to Paris would be life changing. He was killed in a freak accident on the Champs-Elysées, when a branch fell from a tree during a thunderstorm.
Booking 020 3642 6606
thecoronettheatre.com (no booking fee)
or in person at the Box Office (Mon - Sat, 10am - 6pm)
More Hot Stories For You