Fierce Announces Full Programme of Art, Theatre, Dance, Music & More for 2017 Festival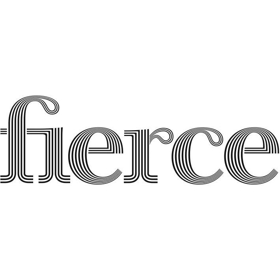 Today, international festival of performance Fierce announced the full programme of live art, theatre, dance, music, installations, activism, and parties taking over Birmingham from 16 - 22 October 2017.
Exploring themes as diverse as the rituals of clubbing, mental health, "fandom" and fan art, activism, queer culture and climate change the 2017 programme contains fifty events with five World Premieres, twelve UK premieres with artists hailing from ten countries across four continents.
Artistic Director of Fierce Festival Aaron Wright said: I'm thrilled to present my first programme at Fierce which presents a wide snapshot of some of the most exciting performance being made in the world today. It's a fresh, exciting, radical programme for a young, diverse city taking in everything from immersive dance shows, new performance art installations, major club nights and late night cabaret. It will be a hugely exciting week to be in Birmingham with many of the artists making their UK debuts and giving Fierce UK exclusive performances further cementing Fierce's reputation as one of the most daring, forward thinking and youthful arts organisations in the country.
The six World Premieres will include: dance piece i ride in colour and soft focus no longer anywhere by Last Yearz Interesting Negro the moniker of artist Jamila Johnson-Small; The Famous Lauren Barri Holstein will present new large piece for the stage NOTORIOUS drawing on myths of Medusa and Nicki Minaj ahead of a run at the Barbican; an exploration of black and queer aesthetics $elfie$ by Marikiscrycrycry; Vivian Chinasa Ezugha will debut Ghana Must Go and Britney Spears a new performance exploring xenophobia and cultural stigma; and Owen G Parry's latest installation exploring fan culture fic.the.sky featuring European dance theatre collective Medeber Teatro.
Fierce will also host a range of UK Debuts and Premieres including a trio of Canadian works curated in collaboration with Studio 303, Montreal: Adam Kinner and Christopher Willes' Listening Choir which invites festival-goers to walk through Birmingham listening to an altered sonic landscape of the city; Andréa de Keijzer and Erin Robinsong's performance This ritual is not an accident and Andrew Tay's Fame Prayer / EATING. French choreographer Michele Rizzo's piece HIGHER explores the agony and ecstasy of clubbing through dance; Simone Aughterlony and Jen Rosenblit will bring their promenade piece Everything Fits in the Room which sees a free-standing brick wall erected in the Festival Hub; and Belgian visual theatre artist Louis Vanhaverbeke will turn into a multifunctional disc-jockey in Multiverse.
Further highlights include: American cabaret star Erin Markey with late night show Boner Killer which combines her signature story-driven stand-up with sensually scored home-made pop music. Fierce are producing Markey's debut UK tour which also includes dates at The Yard Theatre, London and The Marlborough Pub and Theatre, Brighton. Acclaimed theatre company GETINTHEBACKOFTHEVAN return with their first foray into digital performance in Frankenshow.
Fierce will open with A Very Fierce Grand Opening on 18 October at Fierce's new Festival Hub in Digbeth. Fierce parties are the stuff of legend and this year's free grand opening will include the UK Premieres of two highly regarded international works: hula-hooping endurance test Duchesses by Francois Chaignaud and Marie-Caroline Hominal and Durational Rope by Quarto. Art bands Splash Addict and Double Pussy Clit F*ck will also get Festival Hub dancing with their sets of raucous pop music and live performance. The headline Club Fierce party on 21 October features a fresh club line-up including Parisian DJ Kiddy Smile, Serbian rapper Gnu??i, dancer Marie-Caroline Hominal and trans performance artist and nightlife personality Imma Asher.
Fierce will also invite festival-goers to a top secret location to celebrate Rocio Boliver's Sweet 60th. The Mexican artist has created her own deranged aesthetic and explores how society has equated ageing with failure. A performance artist who creates body art about the repression of women, Boliver was once one of Mexico's top news broadcasters before turning her attention to porno-erotic writing and contemporary performance.
As well as staging World and UK Premieres, Fierce is an intensely political festival which will look at the re-emerging activist culture, as well as wider notions of capitalism. Steve Lambert's public installation Capitalism Works For Me! (True/False) will travel around Birmingham city centre during the festival, having previously been staged in Times Square; American activist Preach R Sun known for his street interventions stages new work Lord of Flies (Coronation) which addresses histories of slavery and colonialism in Birmingham and award-winning wild anti-consumerist gospel shouters and urban activists Reverend Billy and The Stop Shopping Choir will make a stop at Fierce on their Trump Depression Hotline Tour.
Fierce will team up with Free Radical to take over Birmingham Museum and Art Gallery in Be The Change, a Late at the Edwardian Tearoom on 21 October. Featuring political artists, performances and film screenings there will be a crowd-sourced Protest-Playlist and a chance to go on activist-speed dates with artists.
The festival will also cater for younger audiences with Ant Hampton's interactive installation Crazy But True in collaboration with Birmingham Repertory Theatre's The Young Rep. Staged at mac Birmingham, the piece will invite children between 7 and 11 to form a rolling panel of experts. Further information on taking part can be found in Notes to Editors.
Returning for its 17th edition, Fierce will take place across Birmingham with events in Fierce's brand new Festival Hub in Digbeth, Birmingham Repertory Theatre, The Patrick Centre, Birmingham Hippodrome, Birmingham School of Art, STRYX, ACE Dance and Music, mac, Birmingham Museum and Art Gallery, AE Harris and the new Birmingham Conservatoire as well as various outdoor locations.
---
IF YOU GO:
Fierce Festival
16 - 22 October 2017
Festival Hub, Quantum Exhibition Centre, 30-34 River Street, B5 5SA
Tickets go on sale on Monday 24 July: www.wearefierce.org
Individual tickets can be purchased for all shows, with further information on Weekend Passes online.
---
SCHEDULE:
A Very Fierce Grand Opening
Wednesday 18 October
Festival Hub
6pm - late
Free
A Very Fierce Grand Opening will be hosted by Brum's finest compere Yshee Black and will feature performances from Francois Chaignaud and Marie-Caroline Hominal; Quatro; Splash Addict; and Double Pussy Clit Fu*k.
Francois Chaignaud & Marie-Caroline Hominal (FR/CH)
Duchesses - UK Premiere
6.25pm
Naked and armed with two hula hoops, Francois Chaignaud and Marie-Caroline Hominal will present the UK Premiere of Duchesses. Historically hailed as a symbol of sexual liberation, in this piece the hula hoop becomes a tool of instantaneous and endless choreography.
Quarto (SE)
Durational Rope - UK Premiere
7.30pm
Artistic duo Quarto will present the UK Premiere of Durational Rope, a durational performance in which they use a kilometre long rope to challenge the notion of what the body is capable of.
Splash Addict (UK)
Presented with Grand Union
7pm
Splash Addict is a collaborative music project between artists Susie Green and Simon Bayliss. Inspired by shared filthy and romantic sensibilities and a love of '90s dance music, Green performs smooth commanding vocals over Bayliss' undulating 808 synth-bass. This performance accompanies Susie Green's exhibition Pleasure is a Weapon at Grand Union.
Double Pussy Clit F*ck (UK)
9.30pm
Double Pussy Clit F*ck is Eilidh and Rosana Cade's anti-genre, riot-grrrl-on-grrl-on-boi-on-boi concept band from Glasgow. For the past few years they've been lovingly licking and poking the boundaries between bad music and art, right and wrong, sex and performance, creating strange anarchic live gigs in response to a world that they don't understand and that doesn't understand them.
Presented with Ikon
Steve Lambert (USA)
Capitalism Works For Me! (True/False)
Tuesday 17 - Sunday 22 October
Various Locations
Free
Capitalism Works for Me! (True/False) is a public installation by Steve Lambert which will travel around Birmingham city centre to different iconic sites and commercial areas as part of Fierce.
Engaging people in a deceptively simple true or false vote, the large LED-lit scoreboard sign will open up discussions about the way capitalism affects us all, inspiring critical thinking and new ideas.
PILOT Nights
Monday 16 October
AE Harris
7pm
£7/5
PILOT Nights provide a space where theatre-makers can develop their work and try out new ideas in front of a lively and supportive crowd; the pieces presented are all works-in-progress. PILOT Nights has been running for over 10 years and remains an important part of the creative landscape for the independent theatre sector in the West Midlands.
The programme is always decided via an open call, please see www.wearefierce.org for more details.
Presented with BE Festival
GETINTHEBACKOFTHEVAN (UK)
Frankenshow
Tuesday 17 October - 8pm
The Patrick Centre
£10 / £8
GETINTHEBACKOFTHEVAN is a UK-based performance company, making work which plays with glory, endurance, artifice and the banal, since 2008. Frankenshow marks their first foray into digital performance.
As the stage is gradually filled by a relentless cast of battery-operated creatures, a landscape of homemade Armageddon unfolds. Blockbusters, soaring soundtracks and political speeches are bolted together with glee, to create a lo-fi monstrosity of epic proportions. Frankenshow is a middle-of-the-night waking dream about laziness, labour, control, the ethics of robotics, the craving of a human touch, and the unreal crippling fear of a very real war.
World Premiere
A Fierce commission
Last Yearz Interesting Negro / Jamila Johnson-Small (UK)
i ride in colour and soft focus no longer anywhere
Thursday 19 October - 7pm
mac Birmingham
£12 / £10
Last Yearz Interesting Negro is the solo project of dancer Jamila Johnson-Small who, in recent years, has gained attention for her provocative choreography.
Commissioned by Fierce Festival and the Marlborough, supported with public funding from Arts Council England Grants for the Arts, i ride in colour and soft focus no longer anywhere is a dance piece which engages with the idea of multiple stories of blackness and queerness existing in one body.
World Premiere
A Fierce commission / Fierce FWD '17
Marikiscrycrycry (UK)
$elfie$
Thursday 19 October - 9.15pm
ACE Dance & Music
£10 / £8
$elfie$ is the third performance work in a series built around the ontologies of Black and Queer aesthetics by experimental choreographer Marikiscrycrycry.
Presented with SHOUT Festival
Erin Markey (USA)
Boner Killer
Thursday 19 October - 10.30pm
Friday 20 October - 11.30pm
Festival Hub
£12 / £10
18+
Comprised of her signature story-driven stand-up and scored by sensual home-made pop, Erin Markey's Boner Killer is an intimate musical conversation between what Markey thinks she can't have and how she'd have it if she could. Driven by Whitney Houston's lesbian mythologies, Europe, and a Pretty Woman accident, Markey sacrifices her own life to transform personal humiliations into naked feminist hope.
Markey and frequent collaborator Emily Bate make up the two-girl band responsible for original and sampled music sopping with liquid emotion and troubled by knotty harmonies.
Fierce is delighted to be producing Markey's UK debut tour.
UK Premiere
Presented with Still Walking
Adam Kinner & Christopher Willes (CA)
Listening Choir
Friday 20 October - 5pm
Saturday 21 October - 5pm
Sunday 21 October - 2.30pm
£5
Listening Choir is a performance that takes participants on group walks through urban spaces. Enacting a practice of group listening, these walks offer a way of encountering the affective landscapes of public settings together, reflecting on broad notions of common space and participation.
Listening Choir invites making listening itself the thing that is listened to. Trespassing on traditions like sound-walking and the situationist dérive, the project seeks to conjugate collective and individual ways of hearing, and proposes the act of listening within the urban setting as performative.
Design: Jeremy McCormick
Developed in residency at VideoFag (Toronto), and with funding from Waterfront Toronto.
UK Premiere
Andréa de Keijzer & Erin Robinsong
This ritual is not an accident (CA)
STRYX
Friday 20 October - 4pm
Saturday 21 October - 12noon
£8 / £6
How does climate change, a vastly distributed emergency, become personal? What is it about the slow-motion accident that escapes our defence responses?
In This ritual is not an accident, time and scale are recalibrated as personal histories are shredded, recomposed, and the slow-motion accident of climate change becomes intimate. Women undergo surgery, first passive, then actively involved in their own operations.
Created for small audiences, this performance becomes an emergent text, windstorm, and choir; a contemporary ritual to reset nervous systems collectively.
World Premiere
A Fierce Commission
The Famous Lauren Barri Holstein (UK)
NOTORIOUS
Friday 21 October - 8pm
Saturday 22 October - 2pm
The STUDIO @
Birmingham Repertory Theatre
£20 / £15 / £10
Blurring the lines between live art, dance, theatre and fine art, The Famous Lauren Barri Holstein interrogates representations of women, looking at ways in which social media and consumerism have redefined how we relate to the female body, one's 'true self' and public shaming.
In this irreverent phenomenon of music, dance and 'witch-bitch' ritual, The Famous plunges into the ghostly underworld of popular culture, seeking, as she puts it, 'the real me, the pure me, behind this soiled shroud of promiscuity.'
Pulling from the myth of Medusa, Nicki Minaj and her own legendary self(ie), The Famous examines pop culture's take on the 'female monster'. She reveals, 'I'll be ResurrecDEAD as your ultimate fantasy - a horny dead virgin.' Expect visual overload and risk-taking from this raw, timely and uncomfortably hilarious interdisciplinary performance.
Presented with DanceXchange
Lucy Suggate (UK)
Pilgrim
Friday 20 October - 6.30pm
The Patrick Centre
£10
Pilgrim by dance artist Lucy Suggate is a physical journey through the mystical sound scores created by Electronic Musician James Holden.
A reminder of the enduring kinship between Dance and Music and the deeply transformative qualities of both, Pilgrim is haunted by remnants of English folk heritage and pagan sensibilities shifting between hypnotic and euphoric states. Lucy's physical vocabulary is irreverent and eclectic, she guides audiences through minimal sophistication towards Acid House and arduous repetition, resulting in a variety of perceptual and physical shifts.
Anne Rochat (CH)
Obsidian
Friday 20 October - 10pm
AE Harris
FREE
Obsidian is a new performance drawing upon Anne Rochat's recent travels in China and the extreme landscapes of the Qinghai Province, the performance is a delicate balance between text, body and substance. Anne Rochat will subject her body to ice whilst nearby research materials and a collection of videos related to the travel experiences in China will be exhibited.
Obsidian is an ongoing project associated with a residency program of Pro Helvetia.
Presented with DanceXchange
UK Premiere
Michele Rizzo (FR)
HIGHER
Saturday 21 October - 10pm
The Patrick Centre
£10
HIGHER is inspired by the experience of clubbing and club dancing. This form of dance, not easily ascribed to any category, takes the cultural role of a social dance and features various techniques, styles and influences and exemplifies what is the ultimate purpose of dancing: self-expression.
Eca Eps (UK)
From Chibok to Calais
Moseley Road Swimming Baths
Saturday 21 October - 4pm
FREE
Presented with Ort Gallery
Taking momentum from one of the key issues shaping public debate, artist Eca Eps explores the chaos presented by conflict and migration and civic nationalism. Utilising elements of speech, sound and play in a participatory performance, Eca Eps draws on the materiality of water as a leveller that cuts across territorial boundaries, with emphasis on its dualistic capacity to constitute both a barrier and a lifeline, underscored by the spatial provenance of a derelict gala pool.
AaRon Williamson (UK)
Demonstrating the World
Saturday 21 October - 12noon - 6pm
Victoria Square
FREE
In Demonstrating the World, AaRon Williamson explores The Other through an absurdly elaborate, live reinterpretation of YouTube 'How-To' videos. Drawing from this contemporary archive of folk performance, Williamson enacts everyday tasks such as opening a cupboard, removing a jacket, or sitting on a chair, with detailed step-by-step instructions.
Demonstrating the World is presented on a purpose-built mobile performance platform that houses a radically displaced domestic interior, designed in collaboration with architect Ida Martin. Separated from their expected practical function, this unique series of household objects provides an opportunity to demonstrate the sculptural qualities of ergonomic design.
UK Premiere
Simone Aughterlony & Jen Rosenblit (CH/DE & USA)
Everything Fits in the Room
Festival Hub
Saturday 21 and Sunday 22 October - 4pm
£12/10
Simone Aughterlony and Jen Rosenblit navigate current forms of feminist politics beyond manifestos through dance and performance.
A free-standing wall sits in the middle of the room offering possibilities to adjust, fix and reattach materials. Rhythmic sorcery drives the effort to organize the ingredients, despite their un-governability. Is this a cooking show or a construction site? The room offers an expanded horizon, encouraging disruptive practices by way of leaks and cracks inside architectures for gathering.
UK Premiere
Louis Vanhaverbeke (BE)
Multiverse
Foyle Studio - mac Birmingham
Saturday 21 and Sunday 22 October - 2pm
£10/8
Louis Vanhaverbeke has a keen interest in the clash of lifestyles and subcultures. He thinks of music not only as a way to express himself, but also as a means in his search for identity. As a teenager he switched back and forth between rapper attitude and wannabe rock star. By remixing different ambitions, he developed a very particular vocabulary: freestyle, hard to classify, but very intelligible.
In MULTIVERSE, Vanhaverbeke is a multifunctional disc-jockey. The beat from the circular sound media may be hot, but is he a rapper? No, he's not. He bounces arguments back and forth, sands his lyrics down, folds his thoughts up so they're like a kit. He pumps up the best hits, brushes references off them until the thoughts bounce and we're blown into a new dimension.
A Fierce Commission
Preach R Sun (USA)
Lord of the Flies
Saturday 21 October
6am - 6pm
AE Harris
FREE
Performance Actions:
The Wake - 6am
The Procession - 6pm
Preach R Suns' creative praxis is freedom, their work is a combination of protest activism and social critique examining the limits of human freedom and challenging injustice. Their work for Fierce will draw on histories and immigration in Birmingham for a performance installation at Birmingham School of Art.
Club Fierce
Saturday 21 October
Festival Hub
10.30pm - very late
£10
Club Fierce will feature: Kiddy Smile; Gnu??i; Marie-Caroline Hominal (UK Premiere); Imma Asher; LMGM (Room 4 Resistance); Club Fierce DJs; and more to be announced.
Fierce and Free Radical present Be The Change - An Edwardian Tearoom Late
Saturday 21 October - 6.30pm - 10pm
Birmingham Museum & Art Gallery
FREE
Reverend Billy & The Stop Shopping Choir (USA)
Trump Depression Hotline Tour
Reverend Billy and the Stop Shopping Choir is a New York City based radical performance community, with 50 performing members and a congregation in the thousands. They are wild anti-consumerist gospel shouters and Earth-loving urban activists who have worked with communities on four continents defending community, life and imagination; the Devils over the 15 years of their "church" have remained the same: Consumerism and Militarism.
Noemi Lakmaeir (UK)
We are for you because we are against them
We are for you because we are against them invites the public to take on the role of voyeur, and observe an elaborately staged dinner party. A normally private dinner party becomes the object of the public gaze with notions of 'we', 'them' and 'other' shifting across the registers of both the personal and political.
To book a very limited place in this 3 course immersive dining experience for £20 email contact@wearefierce.org.
World Premiere
Vivian Chinasa Ezugha (UK)
Ghana Must Go and Britney Spears
Ghana Must Go and Britney Spears is a new performance exploring xenophobia and the cultural stigma that comes from this. Oops I did it again will explore the trenches of human activity when looking at xenophobia and how this process has led many people to leave a place they call home in this present day.
In collaboration with Birmingham Repertory Theatre's Young Rep
Ant Hampton (UK)
Crazy But True
Theatre - mac Birmingham
Sunday 22 October - 1pm - 5pm
FREE
Children have an insatiable curiosity and hunger for facts - the kind so amazing, it's hard to believe they're true. In the interactive installation Crazy But True, children between the ages of 7 and 11 form a rolling panel of experts. A text is whispered to them via headsets and they repeat what they hear, as they hear it.
What comes across seems like a slow-motion internet, hyper-linking from hilarious LOLs to a picture of a darker world that as adults we're faced with on a daily basis, and for which we're often collectively responsible.
OPEN INVITATION TO CHILDREN (7-11)
Any children accompanying the adult audience will probably check out the situation before deciding whether to have a go. If they do, they're performing for around 12 minutes; and every 4 minutes there's a changeover. No rehearsal required. You can come and go as you please.
World Premiere
A Fierce Commission
Owen G. Parry ft. Medeber Teatro (UK)
fic.the.sky
mac Birmingham
Sunday 22 October - 2pm - 6pm
FREE
Owen G. Parry's .fic the sky is a performance fiction drawing inspiration from the leftfield antics and aesthetics of Fandoms, Performance Art, and How To Tutorials. Entwining music, dance, role-play and sculpture, the work forms as a response to utopian ideas and the democratising of relations in radical theatre communities and Internet subcultures.
Fan-performers construct a quasi-sacred playground where fantasy, the re-working of popular myths, and the invention of new folk narratives are made possible. As salvaged jpegs (cat pics and memes included!) become monuments of democracy, fic the sky stages as its imperative: the desire to seek out new images and stories, to imagine new and better worlds, and to have a good time.
fic the sky features the European dance theatre collective Medeber Teatro, and is part of Fan Riot - an expanded project and Fan Club series by Owen G. Parry with contributing artists and fans:
www.fanriot.tumblr.com
Presented with Bedlam Festival
Demi Nandhra (UK)
I'm Sick and Tired of Being Sick and Tired
Eastside Jazz Club, Birmingham Conservatoire
Sunday 22 October - 3 - 7pm
FREE
I'm Sick and Tired of Being Sick and Tired examines historical traumas in the everyday felt sensations of our lives. It's about the domestic and the grand, the energy it has taken to survive, endure, resist and have hope against it all.
Demi Nandhra makes fragile work about vulnerability and cultural binaries. She works with a feminist, queer, postcolonial lens across performance, installation, text and image with her current practice centring on mental illness, using autobiographical, academic, cultural and political approaches to explore ways that sadness can be used as a tool to live.
Presented with BEDLAM Festival
Louisa Robbin (UK)
to care
The DOOR at Birmingham Repertory Theatre
Sunday 22 October
12noon
£5
Louisa Robbin is a live artist and writer, who in to care shares her musings on avoiding negative thoughts away from the therapist's chair.
Passionate about the alternative, the untraditional and the awkward; Louisa is intent on making art that explores the beauty in ritual, intimacy and the self (self-care, self-harm, self-esteem). Her recent body of work to care explores her depression and the desperate need to keep going, keep doing and be more.
Andrew Tay (CA)
Fame Prayer / EATING
Sunday 22 October - 5.30pm
The Lab at Birmingham Conservatoire
£8 / £6
Fame Prayer / EATING is an attempt to queer spirituality, and a counter point to neo-liberal notions of self-care which keep telling us we should be fixing the things that are wrong with us.
In this work Andrew Tay examines self-help book ideologies and pop culture spiritual texts but instead of using their philosophies as guidelines for living Fame Prayer / EATING engages them as strategies for the body and choreography.
A rigorously undisciplined performance created by dance artist Andrew Tay, visual and performance artist François Lalumière (Montreal), and photographer and performance artist Katrzyna Szugajew (Poland), Fame Prayer / EATING is a queer space of worship and a transgressive and disorientating performance for the audience to engage with.
UK Premiere
Rocio Boliver (MX)
Sweet 60th
TOP SECRET LOCATION - 7.30pm
£7/5
With her recent body of work 'Between Menopause and Old Age' Rocio Boliver has created her own deranged aesthetic and moral solutions for the "problem of age" exposing a broken society based on looks which has seen how old age became synonymous with insult. Fierce have invited Rocio to celebrate her Sweet 60th Birthday at this Birthday party of a life time.
Rocio Boliver's practice is a sharp and focused critique of the many repressive ideologies that burden the lives of women in Mexico.
Colin Self (USA)
Siblings (solo version)
Festival Hub
Sunday 22 October
9.30pm
£7 / £5
In Siblings the musician and performer Colin Self presents a theatrical fantasy between opera and revue. Conceived as the sixth and final part of Colin Self's Elation performance series, it stakes out a proliferating meeting space for the alien drags, who advocate empathy for the disintegrated and unidentifiable and negotiate practices of sympathy and caring.
TALKS & DISCUSSIONS:
Hotline
Friday 20 October - 1pm
Saturday 21 October - 11am
Festival Hub
FREE
HOTLINE aims to be a critical space that can facilitate and hold complex conversations that don't look to agreement as a point of entry or conclusion. The events start from our own intrigue, attractions and research, there are no given themes or topics of conversation. For each event three people are invited to share provocations, presentations and thoughts.
HOTLINE is a constantly shifting format for a public conversation, a space to share in the love the hate the ambivalence and the complexity of things, hosted by Jamila Johnson-Small and Sara Sassanelli. Each event happens at a different location that we can access at no cost and will feature contributions from artists presenting in the festival.
ARTIST LECTURES AT BIRMINGHAM SCHOOL OF ART:
Preach R Sun
Thursday 19 October - 5.30pm
FREE
Rocio Boliver
Friday 20 October - 5.30pm
FREE
Directors Q& A
Sunday 22 October - 12noon
Festival Hub
FREE
---
Fierce Festival is one of the UK's most respected festivals of Live Art & the leading organisation for Live Art in the West Midlands. It has an international reputation for agenda setting curation & intelligent commissioning that has seen Fierce commissions tour worldwide. The festival embraces theatre, dance, music, installations, activism, digital practices and parties. Fierce fills the city with performances in theatres, galleries and other out-of-the-ordinary spaces.
Fierce believes that live art is the 'engine room' of our culture. It is a space where new performative ideas find a form for their expression and create surprising, provocative and inspiring collective moments for audiences in the West Midlands and beyond.
Fierce is committed to supporting emerging, overlooked, unusual & difficult live art practices from around the world and invites visionary artists interested in 'liveness', from a range of artistic disciplines, to work in Birmingham. Beyond the festival frame, Fierce plays a pivotal role in the local arts ecology, developing the cultural offer of the city & supporting local artist communities with its Fierce FWD artist development programme & year round initiatives including its popular Club Fierce late night events series.
Fierce's work is informed by an intersectional queer politic that seeks to challenge established understandings of art & give a platform to marginalized artists who have no choice but to embody their politics. These voices, stories & ideals, we believe, need to be told in order to reflect the ever changing, diversifying society in which we live.
Fierce Festival was founded in 1998 by Mark Ball, now Artistic Director at LIFT (London International Festival of Theatre). In 2009, Laura McDermott and Harun Morrison took over as joint artistic directors of Fierce. The duo introduced a 'slow burn' programming model centred around developing and commissioning new works specific to the city, alongside national and international touring works reworked for Birmingham. They produced five editions of Fierce Festival as joint artistic directors between 2009 and 2015. Laura now works as Director of the Attenborough Centre for the Creative Arts and Harun works with Helen Walker, as part of the collective practice THEY ARE HERE.
In December 2016 it was announced that Aaron Wright would take up the post of Artistic Director from Spring 2016.
Fierce Festival is an Arts Council England National Portfolio Organisation with regular funding confirmed until 2022.
Related Articles View More UK Regional

Stories

Shows
More Hot Stories For You