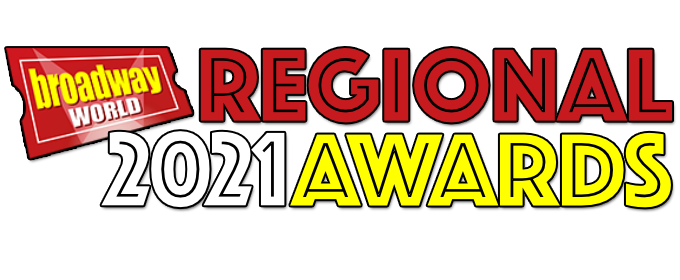 Winners Announced for the 2018 BroadwayWorld Toronto Awards
We are pleased to announce the winners for the 2018 BroadwayWorld Toronto Awards, brought to you by BroadwayHD! Nominations were reader-submitted and voted on by you - the local theatergoers!
Regional productions, touring shows, and more were all included in the awards, honoring productions which opened between October 1, 2017 through September 30, 2018.
This year the BroadwayWorld Regional Awards are bigger and better than ever, including over 100 cities across America, Canada, Central and South America, Europe, and Asia!
Congratulations to all the winners!
Best Cabaret Performance or Solo Concert (Male or Female)
Thomas Finn -
A NIGHT WITH FRANK AND JUDY
- Lower Ossington
Best Community Theatre
Wavestage Theater
Best Community Theatre Production
THE HUNCHBACK OF NOTRE DAME - Wavestage Theatre Co.
Best Direction of a Musical (Equity)
Christopher Ashley - COME FROM AWAY - Royal Alexandra Theatre
Best Direction of a Play (Equity)
Nigel Shawn Williams - TO KILL A MOCKINGBIRD - Straford Festival
Best Ensemble Cast (Equity)
Ensemble - COME FROM AWAY - Royal Alexandra Theatre
Best Fringe Festival Production (Musical)
ANATOMY OF A DANCER - Breakaway entertainment is
Best Fringe Festival Production (Play)
THE GIRL IN THE PHOTOGRAPH - Factory
Best Independent Theatre Production
HEATHERS: THE MUSICAL - Hart House Theatre
Best Leading Actor (Musical - Equity)
George Masswohl - COME FROM AWAY - Royal Alexandra Theatre
Best Leading Actor (Play - Equity)
Jonathan Goad - TO KILL A MOCKINGBIRD - Festival (Stratford)
Best Leading Actress (Musical - Equity)
Eliza-Jane Scott - COME FROM AWAY - Royal Alexandra
Best Leading Actress (Play - Equity)
Sara Farb - THE HUMANS - Canstage
Best Musical (Equity)
COME FROM AWAY - Royal Alexandra Theatre
Best Musical (Professional/Non-Equity)
LIFE AFTER - Berkeley Street Theatre
Best Non-Equity/Professional Theatre
Lower Ossington Theatre
Best Original Choreography (Equity)
Donna Feore - THE MUSIC MAN - Stratford Festival
Best Original Costume Design (Equity)
Dana Osborne - THE ROCKY HORROR SHOW - Stratford Festival
Best Original Lighting Design (Equity)
Howell Binkley - COME FROM AWAY - Royal Alexandra
Best Original Set Design (Equity)
Michael Gianfrancesco - THE ROCKY HORROR SHOW - Stratford Festival
Best Original Sound Design (Equity)
Gareth Owen - COME FROM AWAY - Royal Alexandra
Best Performance by a Female in a Featured Role (Musical - Equity)
Eliza Jane Scott - COME FROM AWAY - Royal Alexandra Theatre
Best Performance by a Female in a Featured Role (Play - Equity)
Lucy Peacock - CORIOLANUS - Avon (Stratford Festival)
Best Performance by a Male in a Featured Role (Musical - Equity)
Robert Markus - THE ROCKY HORROR SHOW - Stratford Festival
Best Performance by a Male in a Featured Role (Play - Equity)
Roy Lewis - TO KILL A MOCKINGBIRD - Straford Festival
Best Play (Equity)
TO KILL A MOCKINBIRD - Stratford
Best Professional Theatre
Stratford Festival
Best Understudy (Equity)
Kate Etienne - COME FROM AWAY - Mirvish Productions
Fringe Festival Breakout Performance (Female)
Stephanie Visconti - ANATOMY OF A DANCER - Breakaway Entertainment
Fringe Festival Breakout Performance (Male)
Joel Cumber - RUMSPRINGA BREAK! - Marigon Productions
Give the gift of Broadway to your friends and loved ones this holiday season with BroadwayHD! The revolutionary streaming platform offers subscribers unlimited on-demand access to over 250+ Broadway & West End productions, concerts and one-of-a-kind specials. From Cats to Cirque du Soleil, Gypsy and PUFFS, there is something for every theatre lover to enjoy. Watch your favourites over and over again from the comfort of your own couch. For more information on Broadway anytime, anywhere, head over to BroadwayHD.com
Related Articles
More Hot Stories For You